Azerbaijan rejects Belgian Foreign minister's 'pro-Armenian' comments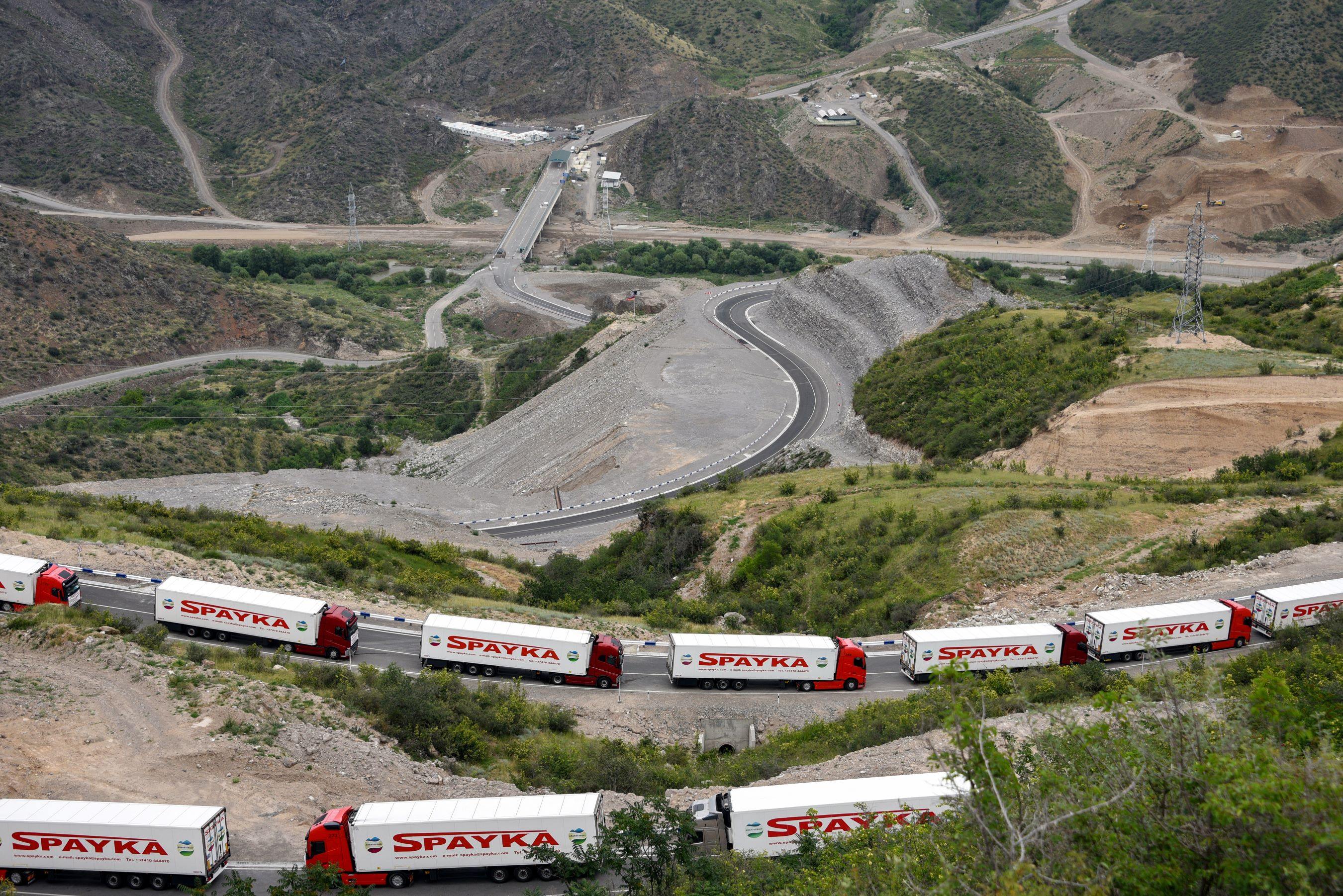 The president of Azerbaijan cancelled a planned meeting with Belgium's Foreign minister on Thursday over comments she made about the enclave of Nagorno-Karabakh. 
Hadja Lahbib is on a four-day visit to the southern Caucasus, visiting politicians in Georgia, Armenia and Azerbaijan. According to local press, Azeri authorities are unhappy with statements she made in Armenia on Tuesday. 
Following a meeting with her Armenian counterpart, Lahbib expressed concern about the humanitarian situation in the region. Nagorno-Karabakh is on Azeri territory but its population is largely Armenian. Armenia and humanitarian organisations have been sounding the alarm since Azerbaijan effectively blocked the only access road from Armenia, known as the Lachin corridor, in April. 
"The only valid way out of this historical conflict is the path of dialogue and compromise"
The EU has asked Azerbaijan to guarantee safe road transit. "It is the duty of every state to guarantee the welfare of its people," Lahbib said. "The rights and safety of the Armenian people must be guaranteed. I will ask my Azerbaijani counterpart to act in this spirit." 
A meeting between Lahbib and Azeri president Ilhal Aliyev was scheduled to be held in Baku on Thursday. According to news site Trend, the meeting was cancelled because of a "pro-Armenian stance and unfounded statements" made in Armenia. A meeting with Foreign minister Jeyhun Bayramov, however, went ahead as planned.
At a press conference after meeting Bayramov, Lahbib confirmed her position. "The only valid way out of this historical conflict is the path of dialogue and compromise," she said. "We are deeply concerned about the restrictions on the Lachin corridor ... There is an urgent need to ensure freedom of movement there."
Bayramov said Azerbaijan had offered a solution but it was rejected by Armenia. A local journalist accused the EU of having turned a blind eye to the situation in the enclave when it was under Armenia's control. 
A deadly conflict over Nagorno-Karabakh has being going on for 30 years. Azerbaijan seized control in 2020 after a six-week battle.
Armenian lorries carriyng humanitarian aid for the Nagorno-Karabakh region are stranded near an Azerbaijani checkpoint at the entry of the Lachin corridor, Karabakh's only land link with Armenia, on 30 July 2023 © KAREN MINASYAN / AFP
Related news