Belgian Foreign minister calls for dialogue between Armenia and Azerbaijan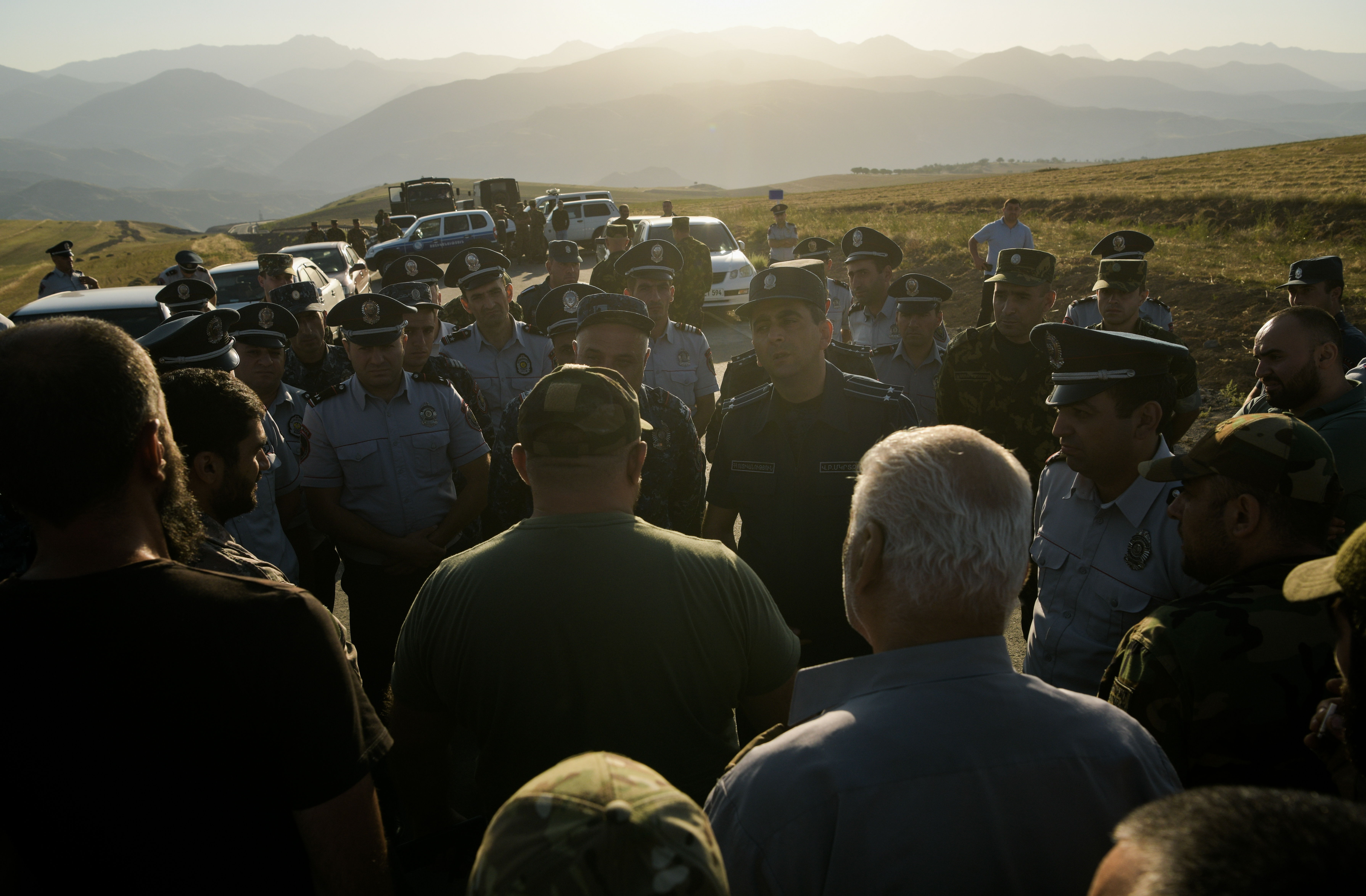 Belgian Foreign minister Hadja Lahbib has called on Armenia and Azerbaijan to resume dialogue on the Nagorno-Karabakh conflict, following a meeting with her Armenian counterpart Ararat Mirzoyan on Tuesday.
"The only possible way out of the historical conflict is through dialogue and compromise, even if it is difficult," she said. Lahbib is visiting the South Caucasus and will deliver the same message to the Azerbaijani Foreign minister on Wednesday. "Belgium is deeply concerned about the deterioration of the humanitarian conditions in Nagorno-Karabakh," she said.
Nagorno-Karabakh is a breakaway region on Azeri territory with a predominantly Armenian population. The conflict over the territory has persisted for more than 30 years and has already claimed at least 30,000 lives. The region has been under high tension since the autumn of 2020 when Azerbaijan took control of Nagorno-Karabakh after a six-week war.
Armenia has accused Azerbaijan of creating a humanitarian crisis by blocking access to the region. On 21 July, Armenian prime minister Nikol Pashinyan said a new war with Azerbaijan was "very likely". He accused Azerbaijan of committing genocide against the Armenian population in the region. 
France, the US and the EU have called on Azerbaijan to end its blockade, with Belgium aligning with the EU's position. "It is up to the Azerbaijani authorities to ensure security and freedom of movement so that the crisis does not worsen," Lahbib said on Tuesday. Lahbib also met with representatives of the International Red Cross in the Armenian capital Yerevan.
The US, Russia and the EU are working to find a solution to the conflict. According to Lahbib, talks in Brussels have shown that a solution is possible. During his meeting with Lahbib, however, Armenian Foreign minister Ararat Mirzoyan stressed that Azerbaijan does not respect agreements and does not guarantee the territorial integrity of Armenia.
A protest on 9 August in Kornidzor, on the Armenian-Azerbaijani border, calling for the Lachin corridor to be forcibly opened for the delivery of Armenian humanitarian aid to Nagorno-Karabakh © ALEXANDER PATRIN/TASS/SIPA USA