Audi Brussels puts production of electric Q4 on hold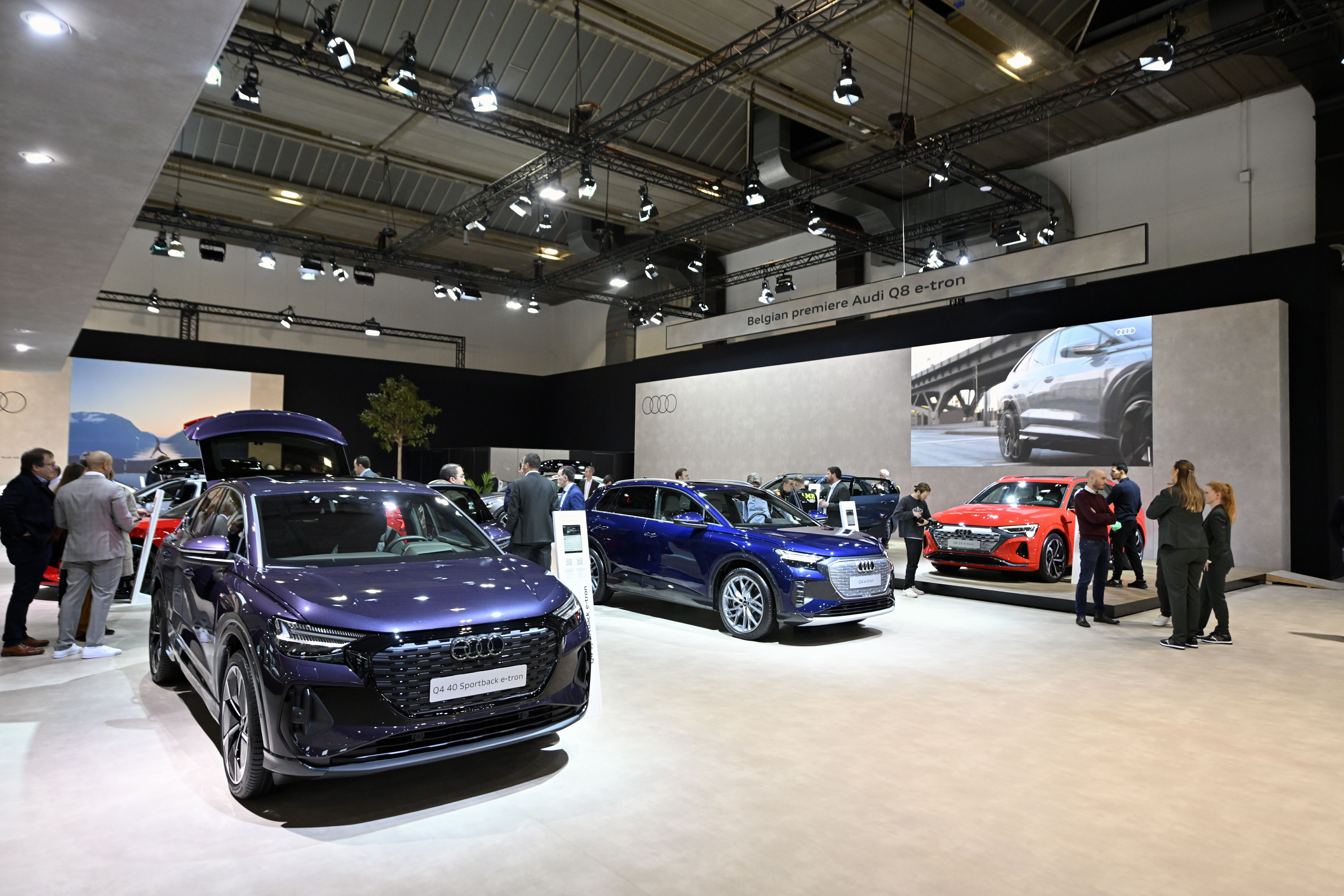 Audi Brussels is to halt production of the electric Q4, which was due to start at the plant early next month. The news was announced by management at a special works council meeting on Monday.
Audi Brussels originally planned to build around 40,000 electric Q4s by mid-2026. The facilities are in place and testing is under way. Some 100 to 200 cars will be made this year for testing, but then the model will be put on hold. "The management has assured us that the project will not be shelved," said ABVV union official Franky De Schrijver.
According to Ronny Liedts of the ACV Metea union, management has also said no restructuring is imminent. "But the workers are worried because there is still a lot of uncertainty. And they are disappointed after their efforts to build up Q4."
Lowered demand
The Q4, a mid-size SUV, is already being built at the Audi plant in Zwickau in eastern Germany. Audi Brussels would support the production, as it was expected that the plant would be unable to keep up with demand.
However, it now appears that Zwickau will be able to meet demand on its own. Moreover, Audi's parent company, Volkswagen, announced in mid-September that it would not renew the contracts of 269 temporary workers at the Zwickau plant, citing weaker demand for electric cars.
Trade unionist Jan Baetens of ACV-Metea points out that there are also 400 to 500 temporary workers at Audi Brussels. "We hope there will not be a similar scenario in Brussels as in Zwickau," he said.
"There is the threat of Chinese carmakers entering the market with cheaper cars"
The unions at Audi Brussels say that demand for electric cars like the Q4 is not as high as expected. Subsidies have been cut in several countries, while the purchase price of such cars is high, especially for private individuals. There are also concerns about the infrastructure for electric vehicles, which is not yet in place everywhere, and there is the threat of Chinese carmakers entering the market with cheaper cars.
Peter D'hoore, spokesperson for Audi Brussels, said the plant would "do everything possible to keep the current workforce". He also said the Q8 model was "doing well" and that the market for electric cars was still growing.
Audi Brussels employs 3,000 permanent staff and about 500 temporary workers. The morning shift walked out on Monday. It is not clear how long the stoppage will last. The evening shift may not start work, the unions said.
For the next few weeks, there will be no impact on employment at the Forest plant, where the Q8 e-tron comes off the production line. There will be more clarity on the Q4 production schedule by mid-November.
© BELGA PHOTO ERIC LALMAND
---
Related news