AB InBev hopes to regain lost profits with release of new Bud Light ads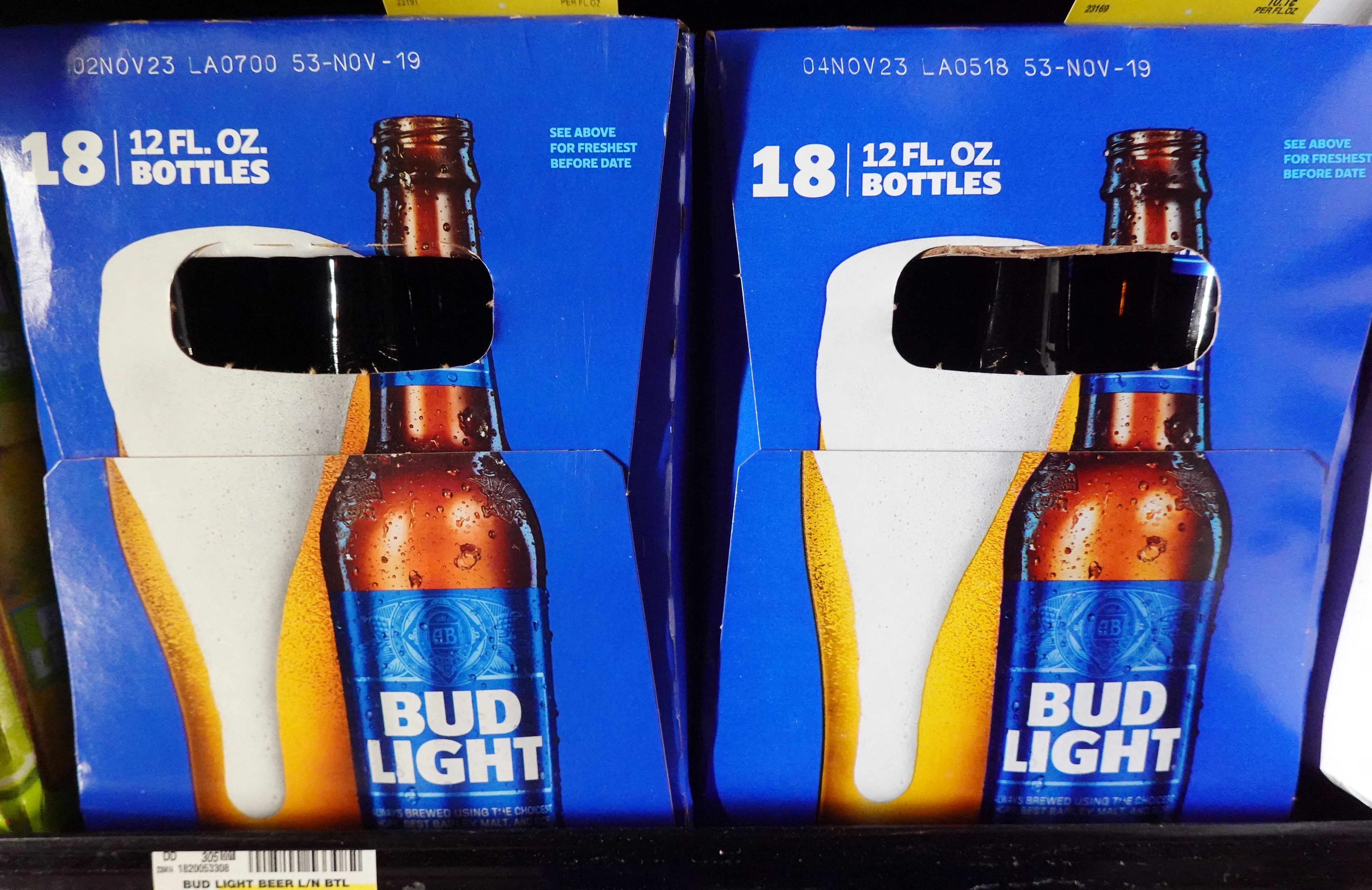 Belgian-Brazilian brewer Anheuser-Busch InBev (AB InBev), the parent company of Bud Light, is hoping to recoup sales losses following their recent ad controversy.
The company announced a new ad campaign on Wednesday with a commercial that "celebrates the people that bring our beer to life" in an attempt to regain customers who boycotted the brand after it featured transgender social media personality Dylan Mulvaney in one of their ads.
Since the boycott started in May, AB InBev breweries have been subject to harassment and bomb threats. The new ad, which features employees involved with the brewing process, hopes to put faces on the workers and end the hostility from customers.
AB stock is down more than 15 per cent following the outcry to boycott Bud Light. The beer had been the number-one choice in the US for more than 20 years and has lost its top spot in the market to Mexican lager Modelo Especial after its third month of declining sales.
At the end of the week of 17 June, sales of Bud Light had declined 28.5 per cent, according to Nielsen data, in an acceleration from the 26.8 per cent decline seen in the week prior.
AB InBev has had to provide financial support to distributors based on the extent to which sales have fallen, and is reimbursing fuel for distributors' trucks.
The company faces backlash not only from conservative customers but also the LGBTQ+ community, which has revoked its top ratings for the corporation after the way it handled the fallout with Mulvaney.
Brendan Whitworth, CEO of Anheuser-Busch, acknowledged the repercussions faced by employees, consumers and distributors but did not comment on the company's relationship with Mulvaney. He said the company planned to triple its investment in Bud Light as it prepares for summer and the upcoming NFL season.
© GETTY
Related news