UN Secretary-General 'horrified' by Israeli attack on ambulance in Gaza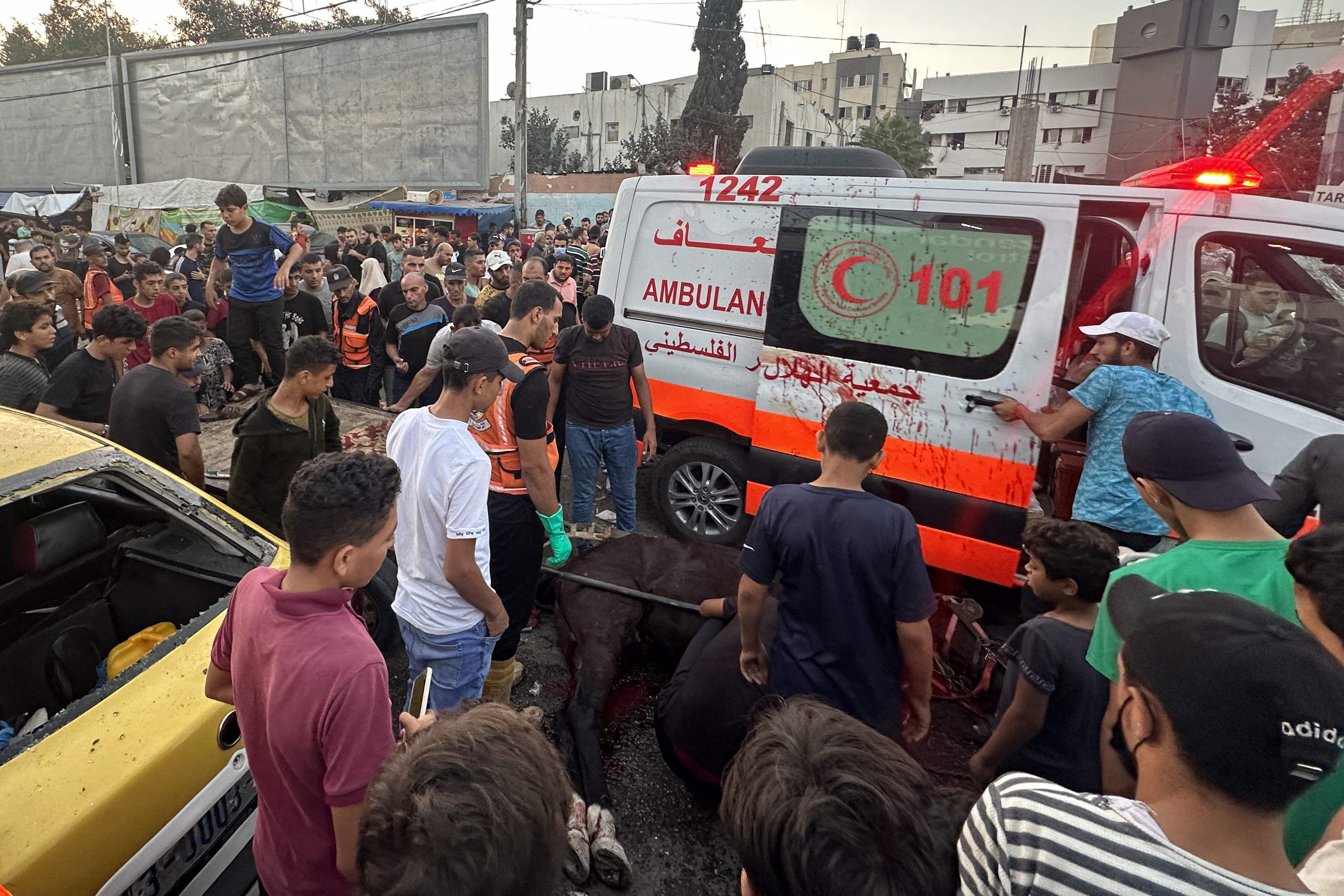 United Nations secretary-general Antonio Guterres says he is "horrified" by the Israeli attack on an ambulance in the Gaza Strip that killed 15 people on Friday. He also reiterated his call for a ceasefire.
"I am horrified by the attack on an ambulance convoy outside the al-Chifa hospital in Gaza," Guterres said in a press release. "The images of bodies strewn on the street in front of the hospital are heartbreaking."
According to the Palestinian militant group Hamas, 15 civilians were killed and 50 more were wounded in the attack, which Israel has claimed responsibility for. Israel said it had targeted the ambulance because it was being used by Hamas, according to a statement from the Israel Defense Forces (IDF). "An IDF aircraft struck an ambulance that was identified by forces as being used by a Hamas terrorist cell in close proximity to their position in the battle zone," it said.
World Health Organization head Tedros Adhanom Ghebreyesus earlier expressed "deep shock". "We reiterate: patients, caregivers, facilities and ambulances must be protected at all times. Always," he wrote on X.
People gather around an ambulance damaged in a reported Israeli strike in front of Al-Shifa hospital in Gaza ​
​© PHOTO MOMEN AL-HALABI / AFP
---
Related news