UN expert: World must prepare for more intense heatwaves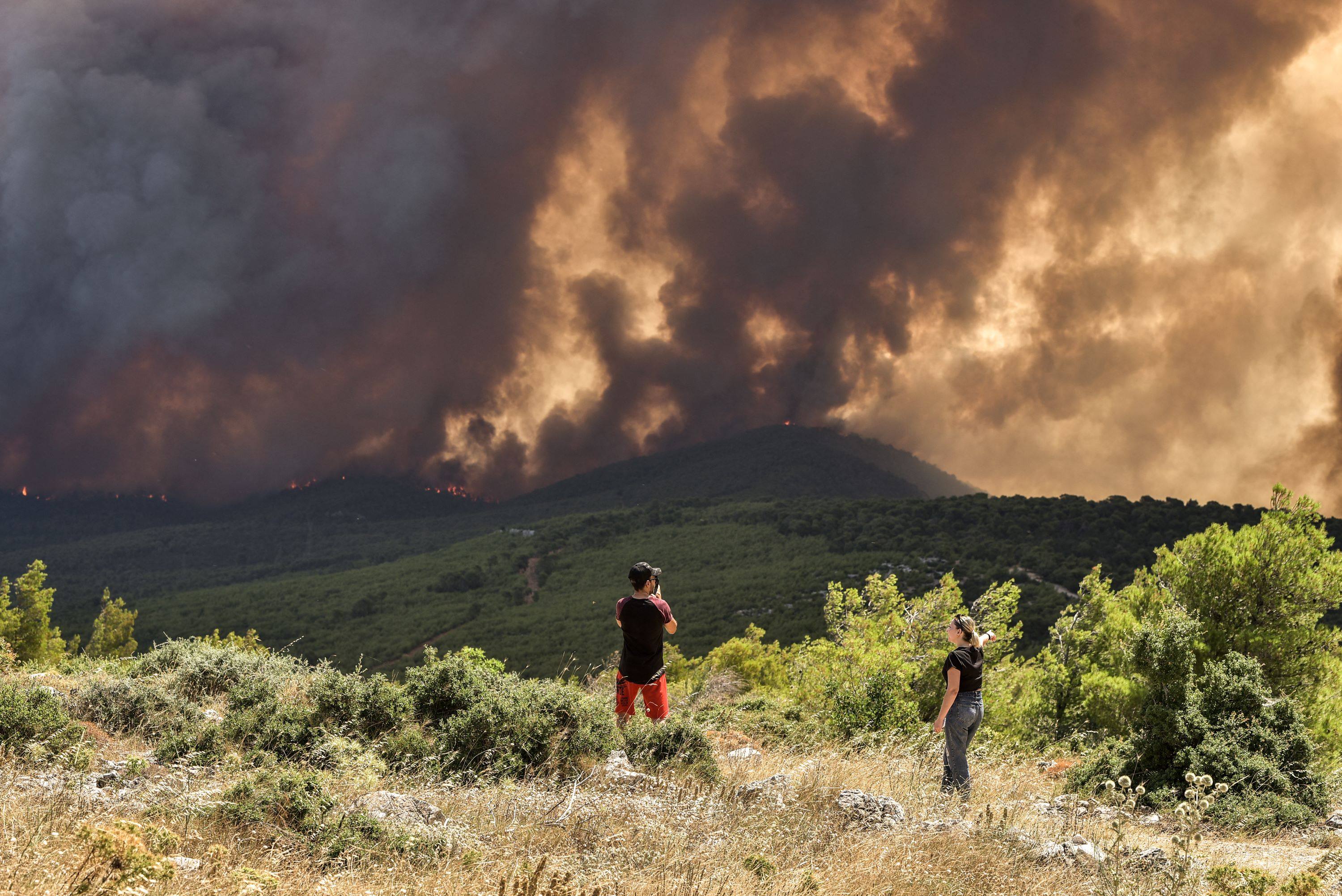 The world must prepare for more intense heatwaves, the United Nations warned on Tuesday, as the northern hemisphere enters the peak of its extreme temperatures.
"These phenomena will continue to intensify," said John Nairn, an expert with the UN's World Meteorological Organisation, at a press briefing in Geneva. "The El Niño phenomenon, which has recently emerged, will only amplify the occurrence and intensity of extreme heatwaves."
In North America, Asia, North Africa and the Mediterranean basin, temperatures are expected to exceed 40°C for several days this week. Experts say warming in Europe is happening twice as fast as the global average. 
Extreme danger
On Tuesday, the temperature in Rome was expected to reach 42 degrees, a record for the city. Spain has had a week of scorching heat, with forecasts offering no prospect of improvement. An orange warning has been issued for large parts of the mainland and the Balearic Islands, due to expected temperatures of 38 to 42 degrees. Code red, indicating extreme danger at 42 to 44 degrees, is in force in Aragon, Catalonia and Majorca.
A large forest fire broke out in the Swiss region of Oberwallis on Monday night. Residents were evacuated and efforts to extinguish the fire continues through the night. Meanwhile, most of the forest fires that were raging near Athens have been brought under control, the Greek fire brigade said on Tuesday. A man suspected of starting the fires was detained by police on Monday.
"The number of simultaneous heatwaves in the northern hemisphere has increased sixfold since the 1980s"
In California's Death Valley – one of the hottest places on Earth – the temperature reached 51 degrees on Saturday night. The western US state also continues to struggle with fierce fires, which have so far destroyed more than 3,000 hectares of land. In other places in the US, there is a chance of severe thunderstorms, especially on the east coast, with the risk of flooding.
"One of the notable phenomena we have observed is that the number of simultaneous heatwaves in the northern hemisphere has increased sixfold since the 1980s," said Nairn. "This trend shows no sign of abating. I therefore fear that we are not at the end of it and that these waves will have serious repercussions for human health and livelihoods." ​ ​ 
Locals watch the fires as they approach the village of Pournari, close to Athens, on 18 July 2023 © SPYROS BAKALIS / AFP
Related news