Top 12 singers prepare for finals in Queen Elisabeth Competition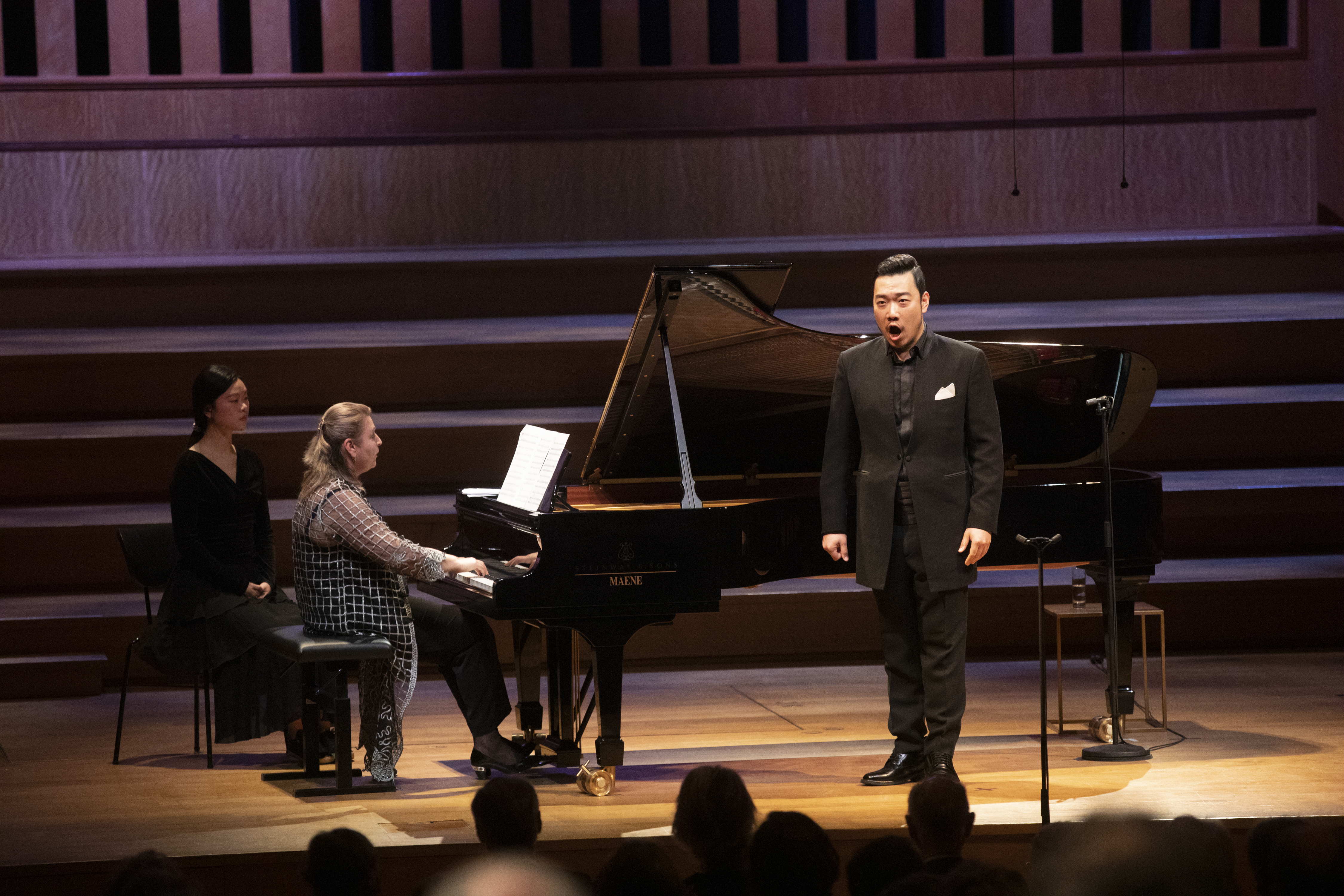 The final of the Queen Elisabeth Competition will take place at Bozar in Brussels from 1 to 3 June. Four finalists will perform with the La Monnaie Symphony Orchestra each evening, conducted by Alain Altinoglu.
The finalists will each sing three to six pieces of their own choice, including at least one opera aria in at least two languages.
So far in the competition, there have been two rounds. The first round saw 55 singers narrowed down to 24 for the semi-finals. Vocalists were told around midnight after the first round which of them would proceed, leaving approximately 29 hours before they would need to perform again. After 24 semi-final performances, the jury selected the top 12 to advance in the competition.
The first round allowed singers only 10 minutes to show the jury who they are as singers. Generally, only two pieces of music fit into that time limit, and the singer must be incredibly thoughtful about which two pieces best represent them. The semi-finals allow 20 minutes for each singer to demonstrate their qualities as artists, often leaving room for songs or arias from their home country or that represent their culture. With more room to build an interest in what they have to offer, this round is exciting and vulnerable.
The candidates themselves choose a programme that must meet criteria laid out by the competition. Opera arias, fragments from oratorios, songs or lieder from various styles and time periods must be adhered to.
While most singers kept to traditional arias, some chose to highlight their culture through their repertoire choices.
During their semi-final programme, American contralto Jasmin White included a an art song, The Negro Speaks of Rivers, composed by Margaret Bonds and based on the poem by Langston Hughes. White has been an audience favourite from the start of the competition. They also performed more traditional works including Rossini's Di tanti palpiti.
Linsey Coppens of Belgium performed the playful Het goud van Vermeer by living Dutch composer Bart Visman. Doing a song in her native Dutch was received well by the crowd, but Coppens did not make the final 12.
The finals, performed with an orchestra instead of piano, will change the dynamic to a more grand scale concert feeling. Singing with an orchestra tests the performers in a different way. They must demonstrate skills in following a conductor and producing loud enough vocals to be heard clearly and unamplified over the other musicians while maintaining artistic integrity.
Peter De Caluwe, director of De Munt and one of the jury members, said: "It's really about expression, how you convey a story, how a singer can give a completely separate, personal meaning to an opera or a song."
The ranking of the laureates will take place on 3 June after the performance of the last finalist, around midnight. The 12 finalists include singers from Australia, Korea, France, Russia, Germany, Canada, Portugal, the Netherlands and the US.
(MOH)
Korean Inho Jeong, one of the 12 finalists, during the semi-finals © BELGA PHOTO HATIM KAGHAT