Singers prepare as Queen Elisabeth Competition begins in Brussels
18 May 2023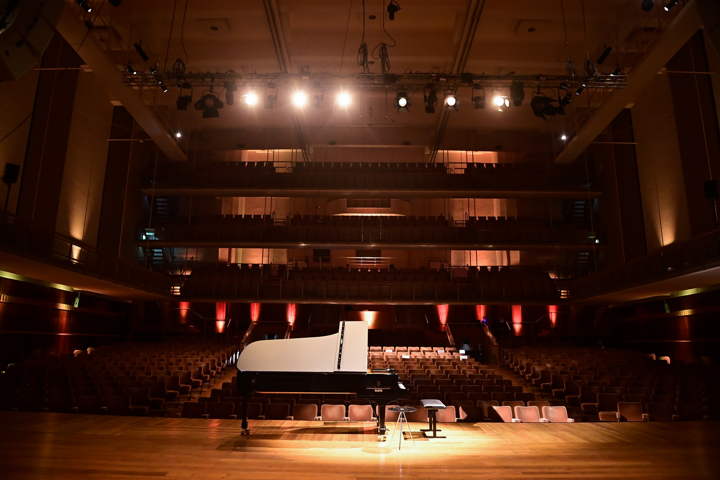 The annual Queen Elisabeth Competition takes place from 21 May in Brussels, showcasing singers from all over the world. The prestigious contest is one of the leading international competitions for voice, piano, violin and cello, and previously for composition. Successful participants can count on this exposure to help them launch their careers as musicians.
In the first round at cultural centre Flagey, 64 vocalists perform for the public and a jury, to decide the semi-finalists. The final 12 will perform with an orchestra before being ranked.
The goal of the competition is to offer young musicians an opportunity to develop their careers at an international level by performing before a large audience of music lovers and professionals.
Appreciative audiences
Participants in this year's competition include Belgian mezzo-soprano Linsey Coppens and American baritone Dean Murphy, who both began their singing journeys in school choirs. Coppens started voice lessons when she grew too old for children's choir. Murphy continued his music studies and subsequent career after realising the joy the art form and connection with colleagues brought him.
As an American in Belgium, Murphy has enjoyed the process of integrating into the country and its culture through music. "I had the pleasure of singing in La Bohème at Opera Ballet Vlaanderen two years ago, and I really fell in love with this charming country," he says. "The people are so warm and truly appreciate music; one can feel it on stage during the performance."
"The pressure is immense, and you need to be physically, vocally and mentally strong"
The singers will work diligently with their pianists in preparation for the competition. Accomplished Belgian pianist Aäron Wajnberg, who will play alongside Coppens, is no stranger to the Queen Elisabeth Competition. He accompanied his wife, soprano Charlotte Wajnberg, in 2018, when she was one of the final 12 laureates.
Wajnberg remembers how the competition changed their lives, as well as the difficulties of working as both a musical duo and a married couple. "You are working together constantly, being brutally honest, and pushing each other in rehearsal," he says. "And then you must go home and sleep in the same bed."
He asserts that preparation is the most crucial aspect for success as a musician: "Be prepared. Prepare, prepare, prepare. The pressure is immense, and you need to be physically, vocally and mentally strong."
"For me, preparation is staying healthy and knowing your music inside out"
Of his role in this musical undertaking, he says: "I aim to accompany the singers at the highest level possible, offering them support from the piano in a way that leaves them free to do whatever they need to while performing. I also try to provide psychological support; I try to be there for them to help with nerves."
Coppens has chosen musical repertoire she is comfortable with and has had two public try-out recitals to prepare for a larger audience.
"On an interpretation level, I noticed what already works and where I need to dig deeper to communicate the story more clearly," she says. "A preparation schedule is very personal and unique to each singer. For me, preparation is staying healthy and knowing your music inside out."
A childhood dream
Queen Elisabeth of Belgium was a lover of art and music. She not only played the violin but created impressive sculptures and drawings. She co-founded the competition in 1937 with Belgian violinist Eugène Ysaÿe whose name was used as the original title.
Following years of absence due to World War II, Marcel Cuvelier, director of the Brussels Philharmonic Society, convinced Queen Elisabeth to lend her name to the competition when it was finally able to resume in 1951.
Today, the competition is part of the cultural fabric of Belgium. Extensive media coverage means it is something people are aware of, and Coppens has wanted to participate since she was young.
"For Belgians, it's very special. It is our jewel in the music world"
"The Queen Elisabeth Competition was a childhood dream," she says. "I watched it on TV when I was a student. I've sung in many competitions over the years, but Queen Elisabeth is always the one I talk about and would say to people: one day, I will apply and try my luck."
She is acutely aware of how selective the competition is and says that even earning a spot in the first round is rare. "Getting to the final 64 candidates is already like a victory. Anything after that is a bonus."
Wajnberg had similar sentiments when reflecting on his first time playing. "Every child knows about it from a young age and its importance," he says. "We grew up with it, and it is a dream to be a part of. For Belgians, it's very special. It is our jewel in the music world."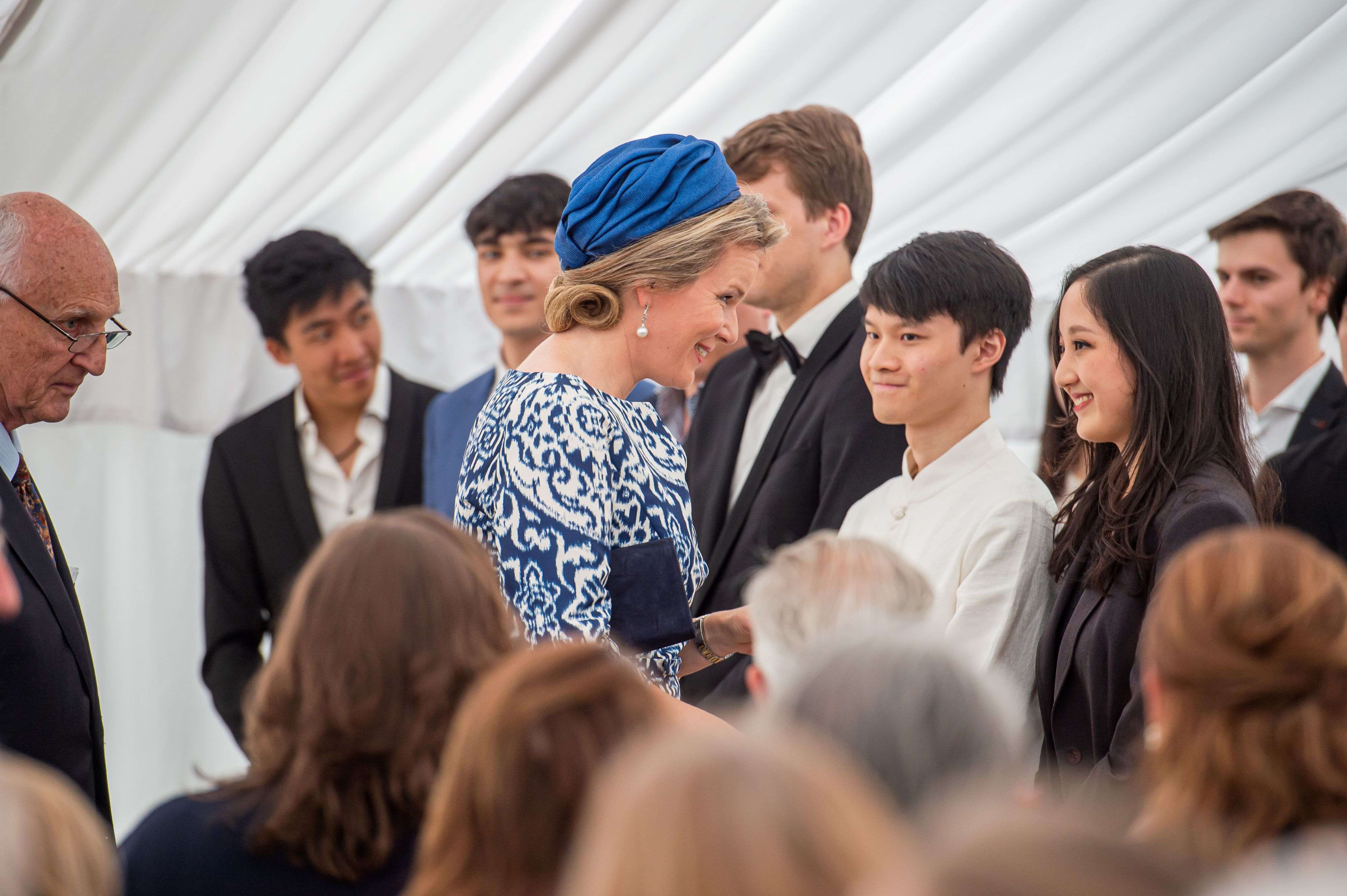 Patronage from the Royal Family has been central to keeping the competition alive. Following the death of Queen Elisabeth in 1965, Queen Fabiola took on her position of patron while also serving as honorary president until her death in 2013. Queen Mathilde has continued the tradition and attends the final concert of the laureates each year. She presents the International Queen Elisabeth Grand Prize, worth 25,000 euros, to the winning singer.
"I am amazed by the work Queen Mathilde has done for people in financial distress and her continued contributions to the arts," says Murphy.
"Performing for the Queen is such an honour," Coppens adds. "However, my goal is to communicate and touch the public with my performance, Queen or not; I hope to reach all audience members with my singing."
(MOH)
© BELGA PHOTO LAURIE DIEFFEMBACQ / © BELGA PHOTO JONAS ROOSENS