René Magritte at 125: a surreal legacy in Belgian and international art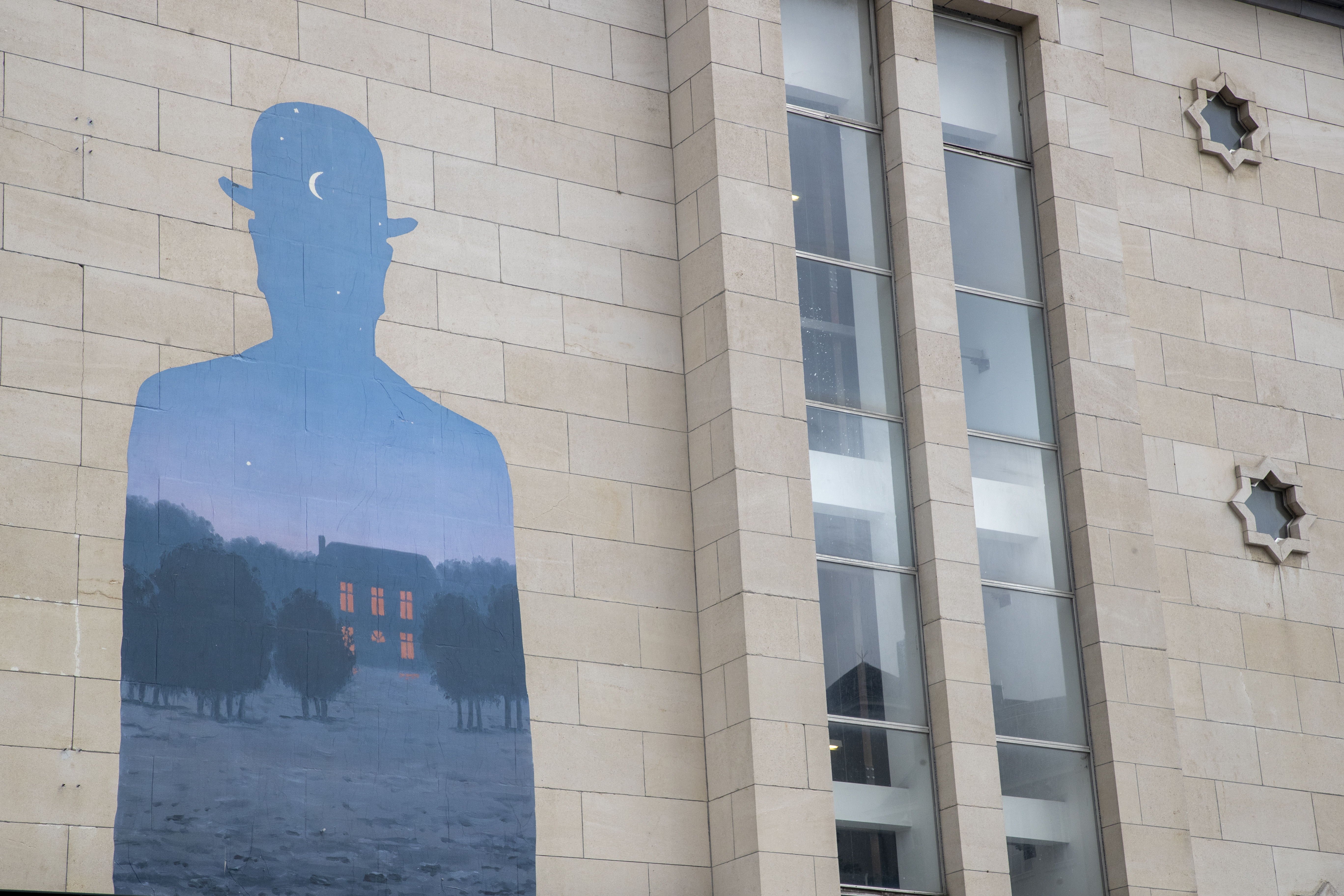 René Magritte, born on 21 November 1898, in Lessines, Belgium, is remembered today on the 125th anniversary of his birth as one of the foremost figures in the surrealist movement. Known for his enigmatic and thought-provoking works, Magritte has left an indelible mark on both the Belgian and international art scenes.
In honour of his birthday, the City of Brussels launched a celebratory art trail this year. Large installations around the city pay homage to the painter's oeuvre, including eight murals by renowned artist Julien de Casabianca between Place De Brouckère and Place Royale.
The installations are on display until 30 November and the murals until 7 January. The trail starts at Place De Brouckère and runs along Rue au Beurre, Rue de l'Amigo, Rue Infante Isabelle and Mont des Arts to Place Royale.
Aside from celebrating one of Belgium's most iconic artists, the city also chose to highlight the Magritte Museum. "The Magritte museum is one of the best-known museums in Brussels and attracts 300,000 people a year: it is an asset for this city," said Brussels mayor Philippe Close.
Pivotal role
Magritte's distinctive style often featured ordinary objects placed in unexpected contexts, challenging conventional perceptions and inviting viewers to reconsider reality. Among his most iconic works is The Treachery of Images (1929), featuring a pipe with the caption "Ceci n'est pas une pipe" ("This is not a pipe"), prompting contemplation on the relationship between representation and reality.
The artist, one of Belgium's most internationally renowned painters, played a pivotal role in shaping the surrealist movement alongside countryman Paul Delvaux. Internationally, Magritte's influence reverberates through modern and contemporary art, with his ability to blend intellect with artistic expression garnering universal acclaim. His legacy endures through exhibitions in major art institutions worldwide.
A mural on the walking trail in honour of Magritte's 125th birthday © BELGA PHOTO NICOLAS MAETERLINCK
---
Related news