Brussels' Magritte Museum reopens after six-month facelift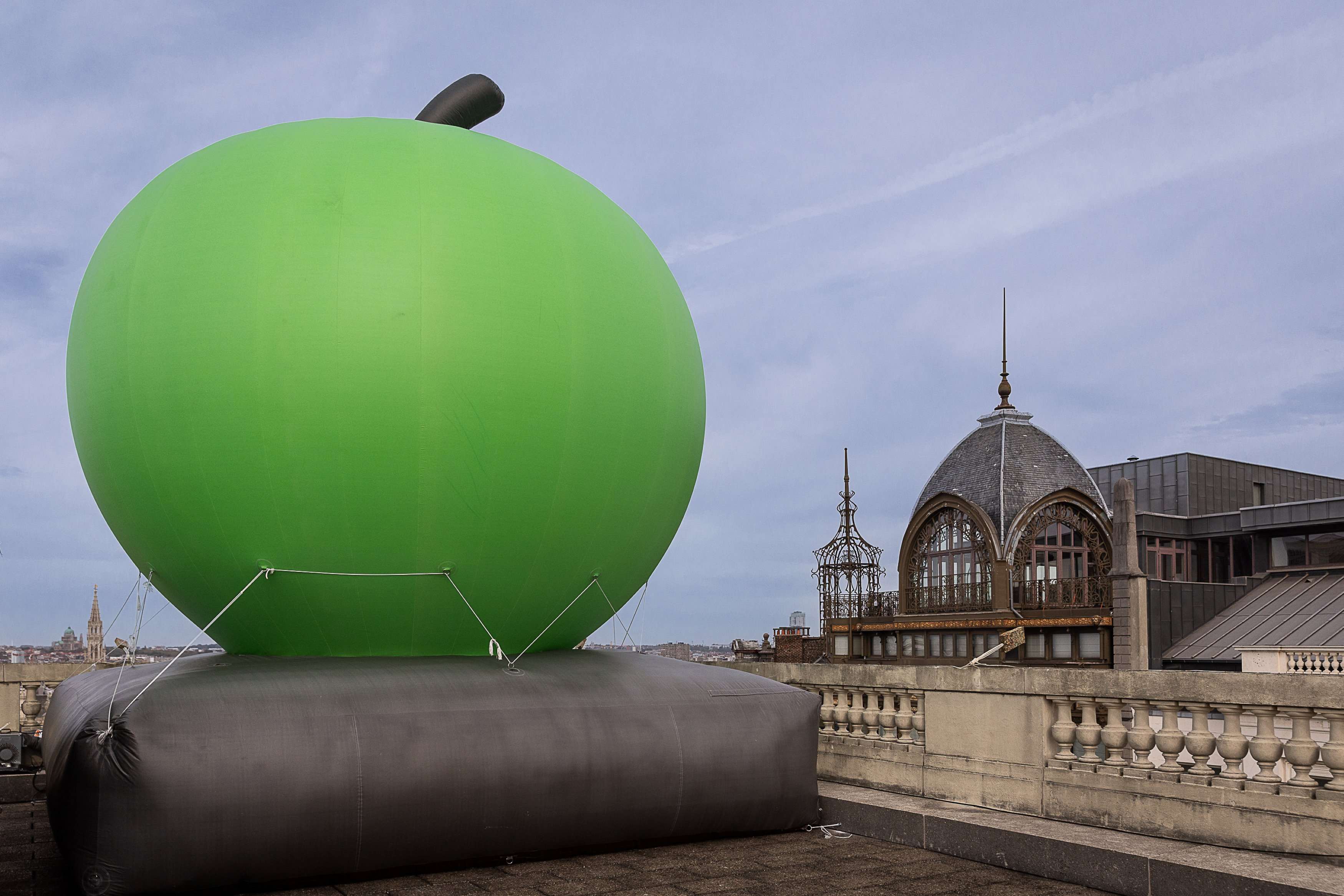 The Magritte Museum in Brussels is fully reopening after a six-month renovation, just in time to mark the 125th anniversary of the surrealist artist's birth. To celebrate, a giant apple, a recurring symbol in Magritte's work, has been installed on the building's roof.
The flagship of the Royal Museums of Fine Arts of Belgium reopens to the public on Saturday morning, with 29 new works on display. The renovation, costing 450,000 euros, involved repairing and refreshing parquet floors, installing LED lighting and painting the walls. The hanging system for the paintings has been renewed, as has the multimedia system and security infrastructure.
"The Magritte Museum has become an essential part of the Belgian museum landscape," said secretary of state Thomas Dermine, who attended the official opening on Friday. "An institution, even a very popular one, should never live on its achievements. After 4 million visitors, it was time to renovate the premises to provide a better welcome for the public, to use more energy-efficient techniques, and to ensure that the works of the Belgian painter are even better preserved and showcased."
During the renovation, the museum's collection was moved to temporary exhibition areas.
An apple on the roof of the renovated Magritte Museum in central Brussels © BELGA PHOTO JAMES ARTHUR GEKIERE
---
Related news