Red Flames write history by beating European champions England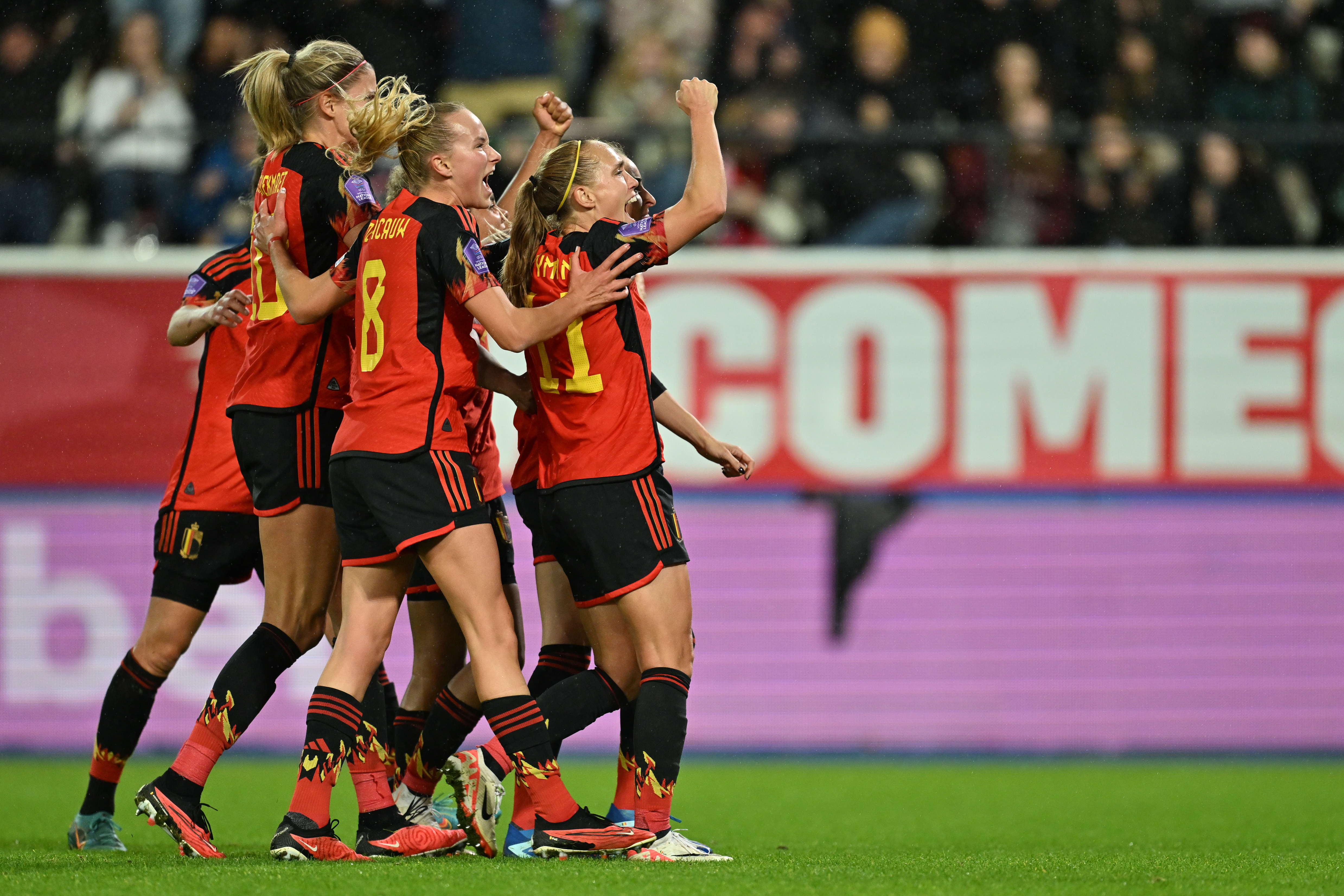 The Red Flames defeated European champions and World Cup finalists England in Group 1 of the Nations League A Division on Tuesday night. "Today's performance was exceptional," said coach Ives Serneels. "It's a historic moment for Belgian football."
Belgium's women's were out to avenge last Friday's 1-0 defeat in England. The game appeared to be heading for a draw, but Tessa Wullaert's 85th-minute penalty secured a 3-2 victory for the Red Flames.
"We put in a good performance against the Netherlands, but what the Flames did today was even better," said Serneels. "The English have everything: technique, physicality, strength .... It was a world-class performance."
Closing the gap
The win leaves Belgium in second place in their group with seven points, two behind the Netherlands. Their position is impressive, given that the group was dubbed the "group of death" due to the quality of the opposition. The Red Flames' aim in the tournament was to close the gap on Europe's top teams, and Tuesday's win shows they are doing just that.
Scotland and the Netherlands are the final two opponents. "We still have two tough games ahead of us," said Serneels. "The next one is here in Leuven against Scotland. It's a game we want to win."
© BELGA PHOTO DAVID CATRY