Belgian Red Flames look to continue upward trajectory in inaugural Nations League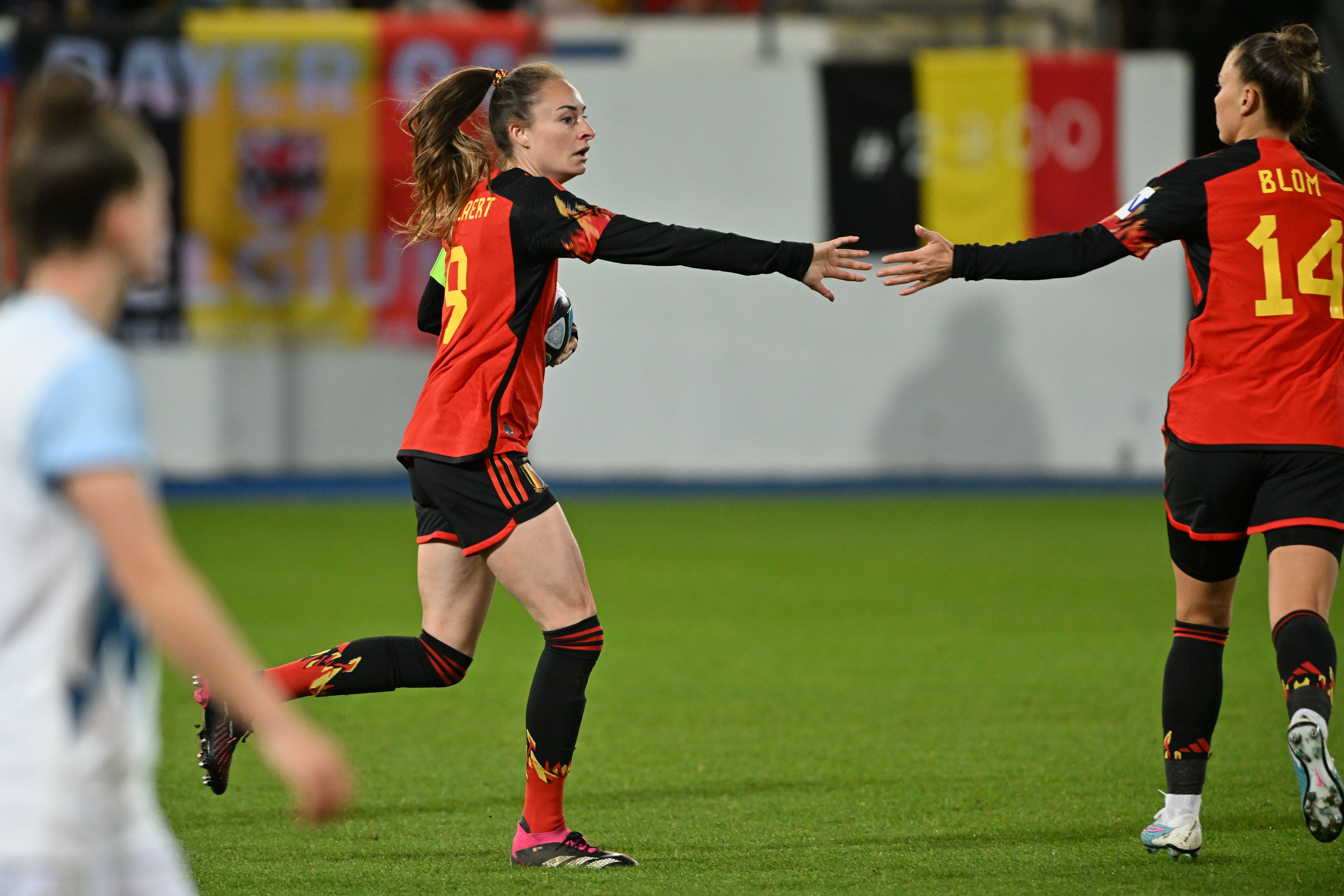 The Red Flames kick off their first Women's Nations League campaign against the Netherlands on Friday. The Belgian women's football team have made great strides since the appointment of coach Ives Serneels in 2011, but there is still work to be done to close the gap on Europe's top teams.
The concept of the Women's Nations League is similar to that of the men's. A total of 51 countries are divided into three leagues according to their position in the world rankings. Each league has either four or five groups. The four group winners in League A will compete for two places in the 2024 Olympics and the Nations League trophy in February 2024. Nations League results also affect qualification for the 2025 European Championship.
Group of Death
The Red Flames were unlucky in their first Nations League draw. They've been placed in Group 1 of League A, where they will meet Scotland and the Netherlands, who beat the Flames 5-0 in July. England, the recent European champions and runners-up at the World Cup in August, complete the group.
Serneels played down expectations earlier this week. "We've seen in the last few months that there is a gap between these countries and the Red Flames," he said ahead of Friday's game. "The biggest goal for us as a group is to close that gap. To reach their level would be extraordinary, but we have to remain realistic."
"The biggest goal for us is to close the gap with the top teams"
Serneels knows what he is talking about. He took over as national coach in 2011. At the time, Belgium's women had never qualified for a European Championship. Under Serneels, they reached the group stage of Euro 2017. Their best result came last year, when they reached the quarter-finals of Euro 2022.
Player development
Although points will be hard to come by in this "group of death", Serneels believes the tournament will be a net positive for his players' development. "These games are excellent for the team, for the youngsters coming in, to get a taste of this level, to see what can be improved," he said. "It's a moment for the players to address their weaknesses before the European Championship qualifiers in April."
After Friday's match against the Netherlands, Belgium will travel to Glasgow to take on Scotland on Tuesday. They will play the four remaining games of the group in the last week of October and the first week of December.
Belgium's Tessa Wullaert celebrates after scoring © BELGA PHOTO DAVID CATRY
Related news