Prime minister De Croo steps in as temporary party leader after Lachaert resignation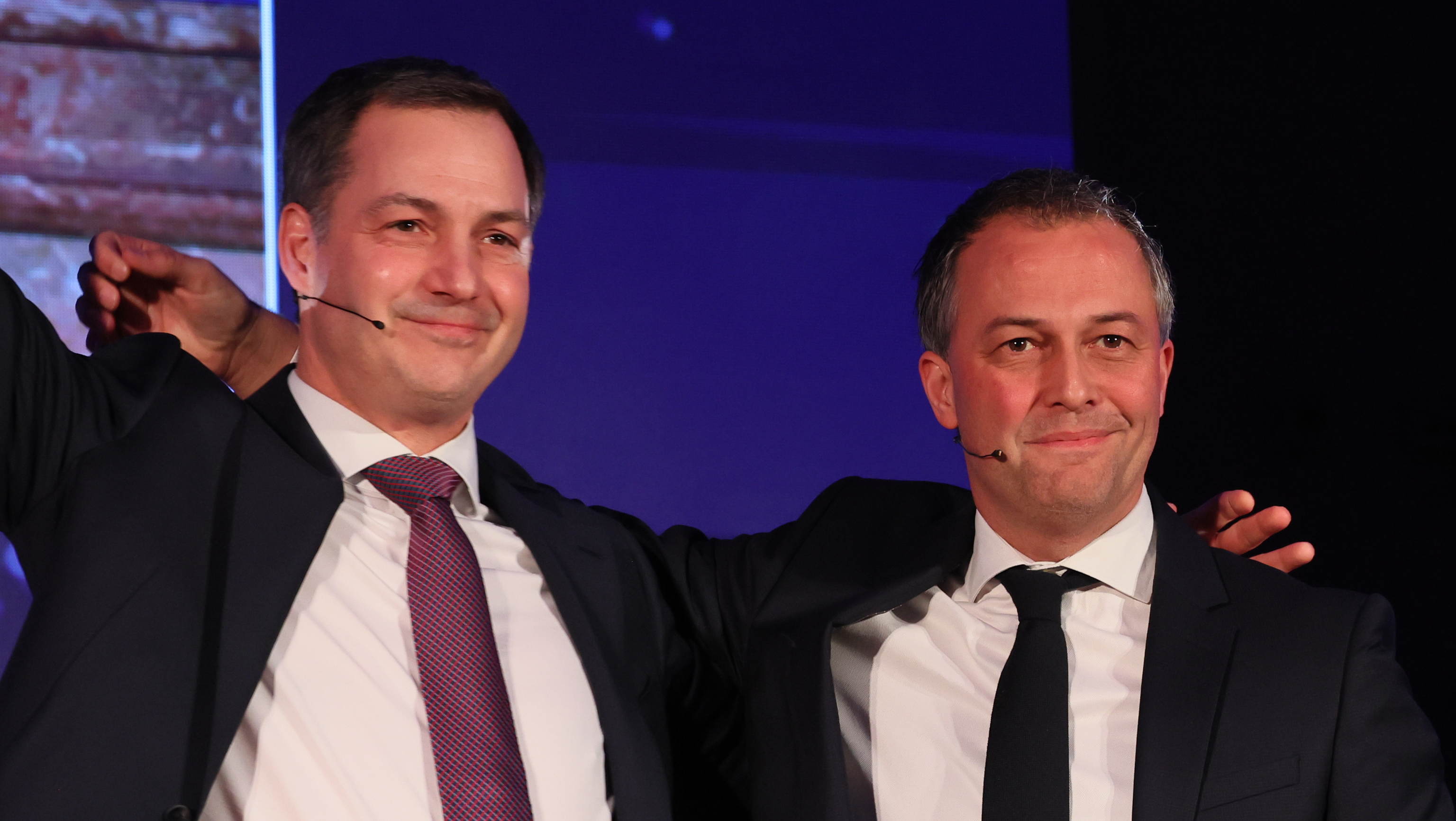 Prime minister Alexander De Croo will act as Open VLD's temporary leader pending the arrival of a consensus figure, following the resignation of Egbert Lachaert.
On Wednesday evening, De Croo announced that he was prepared to step in temporarily as party leader until a new leader is appointed, Lachaert announced his resignation. "As statutory deupty leader, I will convene a party bureau to discuss how the party should be run in the coming months. The party can count on me until a new leader is appointed," he said.
Disappointing polls
De Croo, who chaired the Flemish liberal party from 2009 to 2012, thanked Lachaert for his work. The latest opinion polls are not very encouraging for the party; according to some polling results, they are expected to win less than 10 per cent of the vote in next year's elections.
"Open VLD faces a great challenge, but I am convinced we can succeed"
"Open VLD faces a great challenge, but I am convinced we can succeed," he said. "Our party is fighting for a country that works and where those who work are rewarded. In which free people can be strong and lead their lives as they choose. We support policies that are not afraid to work together to get things done. Policies that connect rather than divide. This is what I will be devoting my attention and energy to over the coming year."
Party reform
Lachaert will step down from his position after the summer. He announced this in a statement on Wednesday, saying that "in order to make a success of further reform of the Liberal Party, everyone must dare to question themselves."
De Croo is not the first PM in recent Belgian history to step in as party leader. In February 2019, fellow liberal Charles Michel, whose government had become a minority following the departure of Flemish nationalists N-VA, took over the reins of francophone liberals MR. In 2004, Prime minister Guy Verhofstadt briefly held the presidency of the Flemish liberal party, while Elio Di Rupo briefly led francophone socialists PS when he became prime minister in 2011.
(BRV)
#FlandersNewsService | Prime minister Alexander De Croo and Open VLD leader Egbert Lachaert © BELGA PHOTO BENOIT DOPPAGNE
Related news