Policeman killed in knife attack in Brussels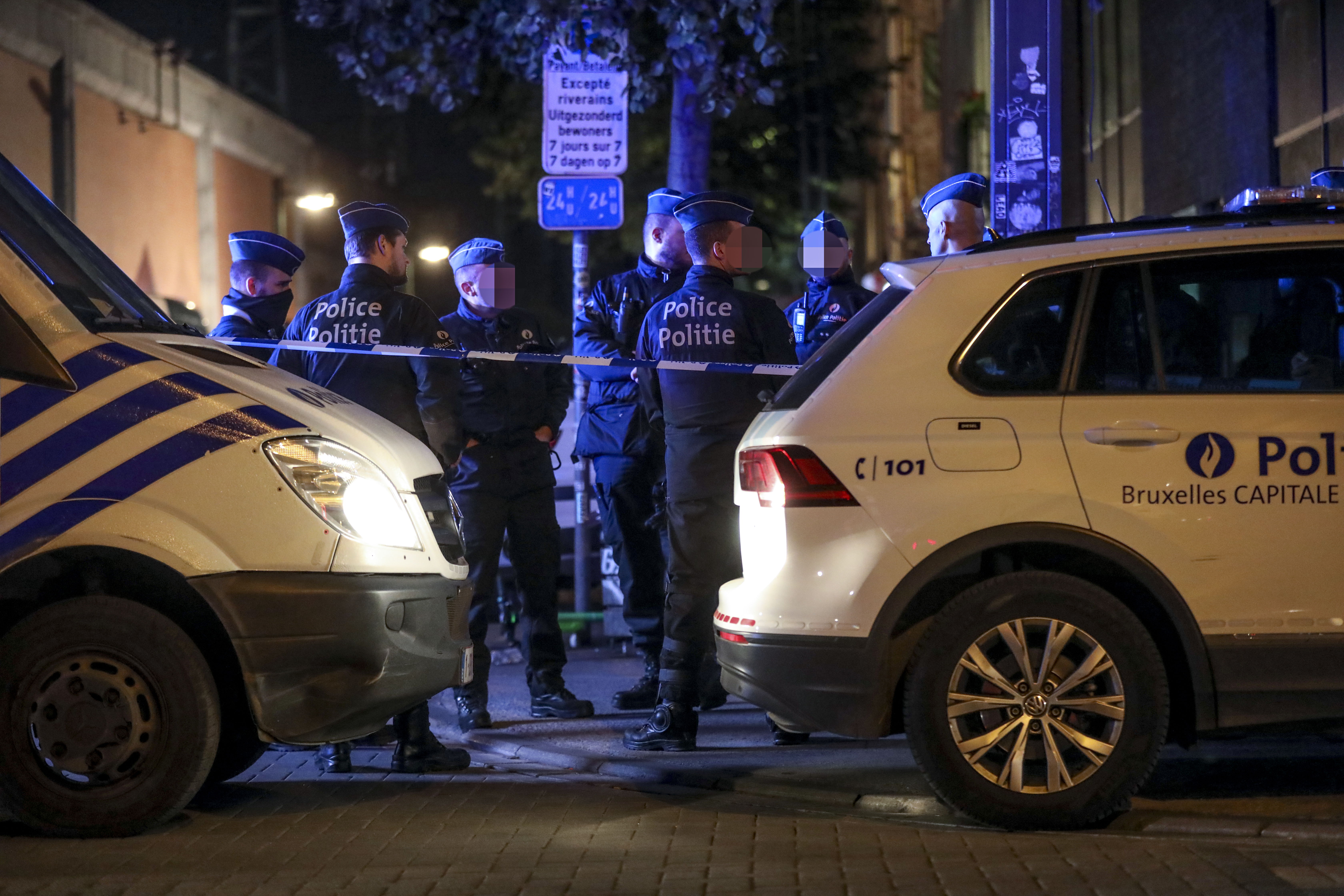 Two policemen were stabbed in the Brussels municipality of Schaerbeek on Thursday evening. One of the policemen died of his injuries. The man who allegedly attacked the policemen was shot by other police officers.
The events occurred around 7.15 pm on Rue d'Aerschot in Schaerbeek, where a police patrol was attacked by a man armed with a knife, according to Brussels North local police.
"That man stabbed the two officers, but they were still able to call for reinforcement. An inspector from a patrol who had come in reinforcement then used his firearm to neutralise the attacker. Both the two injured inspectors and the attacker were transferred to hospital." One of the injured officers who was hit in the neck has since died of his injuries. 
According to several media reports, the attacker was allegedly hit in the leg and abdomen. The man's motive is still unknown. "A perimeter has been established and several investigative acts have been ordered to ascertain exactly what took place," said prosecutor's spokeswoman Sarah Durant.
Earlier that Thursday, a man who "made incoherent comments and spoke of hatred towards the police" had presented himself at the police station in the Brussels municipality of Evere at 10 am, the Brussels prosecutor's office confirmed in a press release.
The man requested psychological care, upon which police forces contacted the duty magistrate of the Brussels public prosecutor's office to initiate a psychiatric observation procedure. "After verification, it appeared that the person did not meet the legal conditions, as he was willing to undergo psychological treatment voluntarily," the press release reads.
The police then accompanied the person to the psychiatric unit of the Cliniques Universitaires Saint-Luc for admission and remained on site until nurses took over the person. When the hospital was contacted a few hours later, it emerged that the man had left the hospital, the announcement reads.
The federal prosecutor's office and the Brussels public prosecutor's office will hold a joint press conference at 11 am on Friday.
(KOR)
The scene of the stabbing incident on Rue d'Aerschot in Schaerbeek, Brussels. One of the policemen stabbed in the incident has died of his injuries © BELGA PHOTO HATIM KAGHAT
Related stories