Pedestrians across Belgium far from happy with walkability, study shows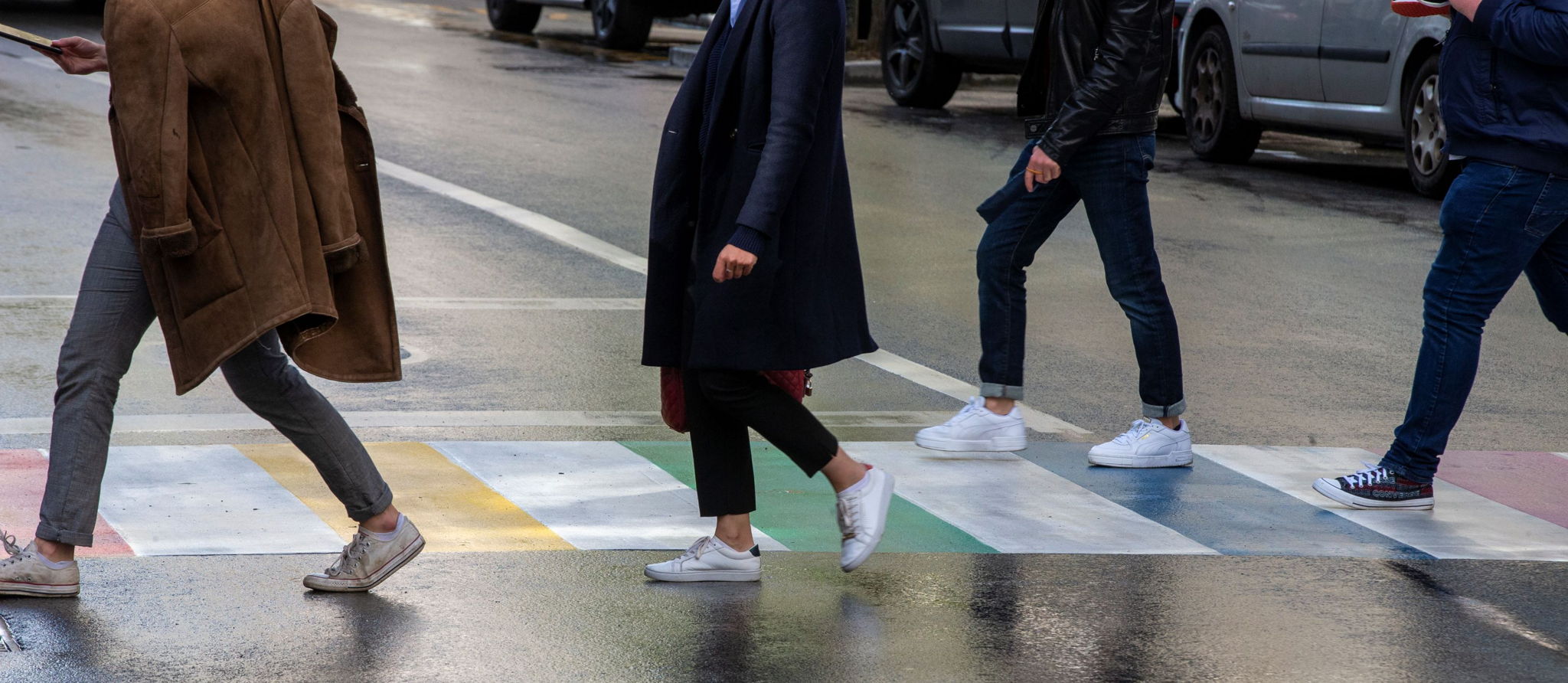 Belgium's pedestrians are far from satisfied with the walkability of their communities, a major survey shows. On average, they give it a score of 10.4 out of 20. The findings come from the first Pedestrian Barometer by pedestrian associations Tous à Pied, Voetgangersbeweging and Walk.brussels.
The survey, funded by the Federal Public Service Mobility and published on Sunday, heard from more than 13,500 people in 544 municipalities. Of the participants, 43 per cent were from Flanders, 20 per cent from Brussels and 37 per cent from Wallonia.
Among the findings are that six in 10 people travel on foot every day. The main reasons for walking are shopping, exercise and leisure, going to school or work, or to take care of someone else, such as taking children to school or accompanying an elderly person. ​ 
Lack of comfort and safety
All pedestrians agree on what is walkable and what is not, and dissatisfaction is shared by the entire pedestrian community, whatever their age, gender or reasons for travelling, according to the authors of the study.
Only four in 10 find walking in their municipality pleasant. In Flanders, the average walkability score was 10.65 out of 20, Brussels 10.7 and Wallonia 10.
The biggest issues for pedestrians are comfort, safety and policy. For example, 73 per cent of those surveyed who have difficulty walking feel that the space for pedestrians is not wide and flat enough. For 65 per cent, there are too many obstacles on pavements, such as bikes, bins and traffic signs, while 64 per cent find surfaces uneven or slippery.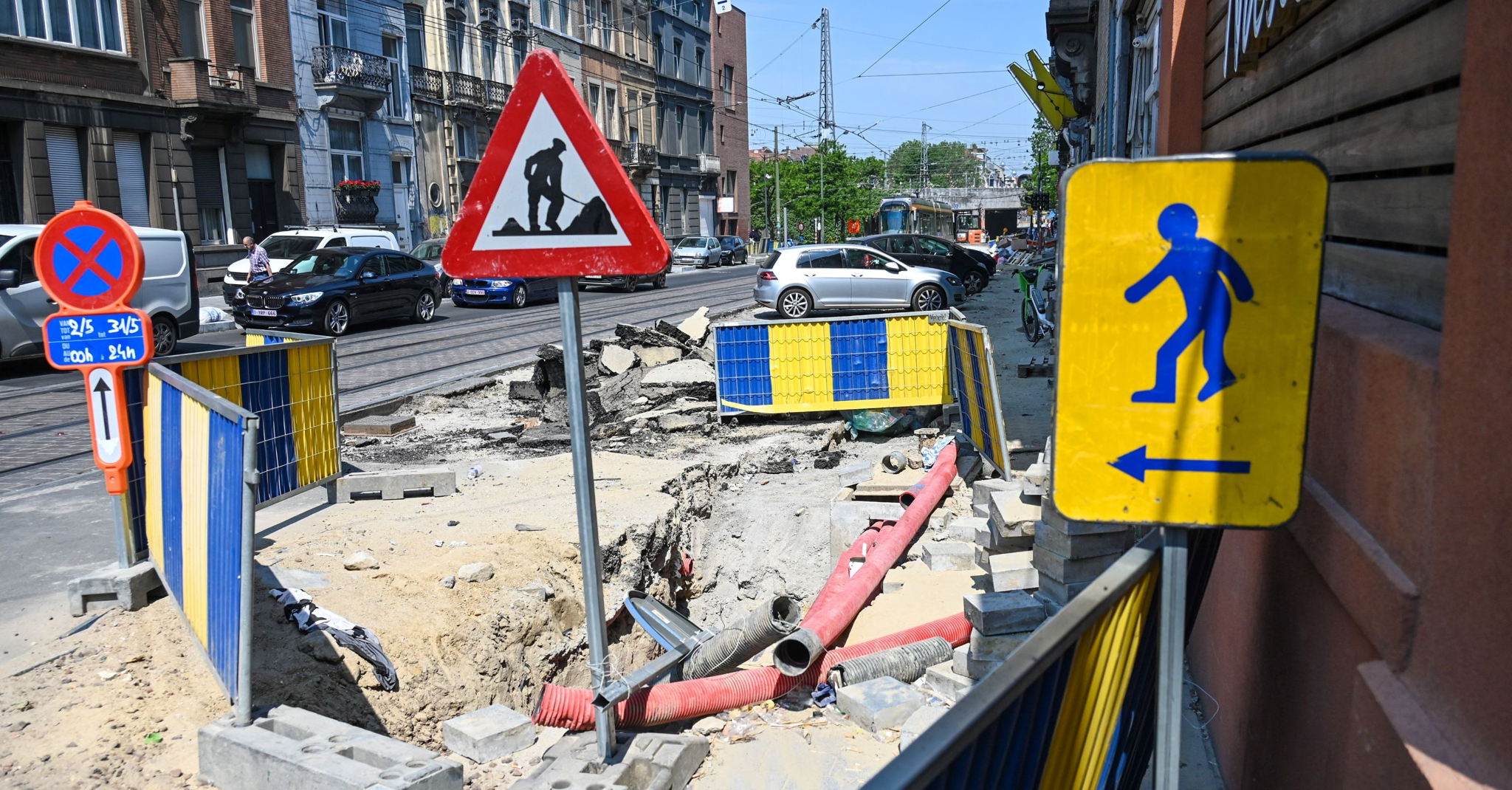 Seventy per cent of those questioned thought that public spaces were unsuitable for people with young children, the elderly or people with reduced mobility, on foot or with a pushchair or wheelchair. Furthermore, 64 per cent of women feel unsafe at night and adapt their route, compared with 49 per cent of men. More than half say that drivers of electric scooters fail to consider pedestrians. 
Eight out of 10 are unhappy with the lack of facilities such as public toilets, shelters, benches and water fountains, and seven in 10 are bothered by the air and noise pollution generated by traffic. Fifty-six per cent say the situation has not improved in the past two years. 
"It is in everyone's interest to work together at all political levels to encourage even more people to walk more often"
To encourage walking, respondents' top suggestion was to ensure safe and comfortable pavements that are wider, well-maintained and free of obstacles. Other suggested improvements include a complete pedestrian network with safe routes and crossings, more accessible and inviting public places and facilities, and separating pedestrians and cyclists for greater road safety.
"The results clearly show there are still many areas where improvements can be made to make life easier for pedestrians," said federal Mobility minister George Gilkinet, of francophone green party Ecolo. 
"Cities and municipalities can now use this concrete data to define priorities and improve the safety and comfort of pedestrians in their areas. It is in everyone's interest to work together at all political levels to encourage even more people to walk more often. It's good for health, for mobility and the climate."
Pedestrians in Brussels © BELGA PHOTO NICOLAS MAETERLINCK
---
Related news