NGOs demonstrate in Brussels against Israeli raid in Jenin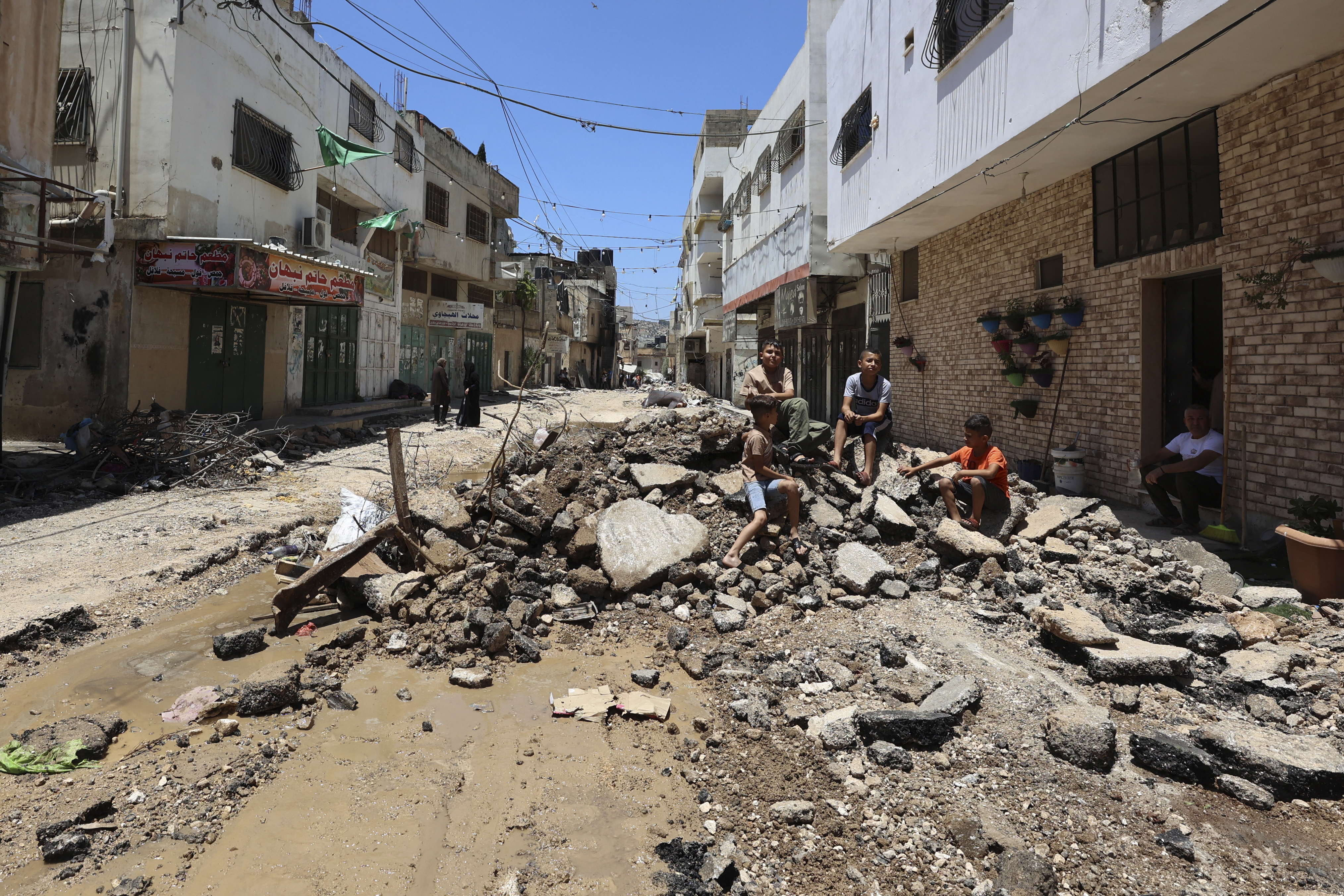 Several organisations, including CNCD-11.11.11. and Palestina Solidariteit, demonstrated at the Foreign ministry in Brussels on Thursday afternoon against the Israeli army's incursion into the Palestinian village of Jenin, in the West Bank.
The organisations demand that Belgium's Foreign Affairs ministry take steps to condemn the raid. Among other things, they are calling for the installation of a military embargo and a trade ban with Israeli settlements. According to the Brussels local police, about 80 participants were present, and the situation remained calm.
Demand for action
The Jenin raid took place on the night of 2 July and claimed the lives of 12 Palestinians, including five children. On Tuesday, Israeli president Benjamin Netanyahu let it be understood that the military operation was winding down. The campaigning organisations "denounce the attacks by the Israeli occupation army, and demand that our governments finally take measures to force Israel to end the persecution of Palestinians by Israel's apartheid-colonial regime", said Marie Dupuy of CNCD-11.11.11.
"We call on the Belgian government to impose a military embargo against Israel and ban all trade with the Israeli settlements, thus refusing to be complicit in war crimes," Dupuy added.
Call for de-escalation
On 20 June, a day after the European Union expressed concern over previous Israeli actions in Jenin, the Belgian ministry of Foreign Affairs condemned the violence in a strongly worded statement on Twitter. "Colonisation is illegal & an obstacle to peace," the ministry tweeted. "We are also concerned about the deadly violence in Jenin & call for immediate de-escalation & respect for international humanitarian law." However, no diplomatic action was taken.
According to the NGOs, urgent action is needed at the European level to stop Israeli aggression.
"Belgium should call for a suspension of the Association Agreement between Israel and the European Union. This can be done based on Article 2 of the Treaty on European Union, on the respect for human rights."
In addition, the Belgian government should also contribute to all international initiatives aimed at holding Israel accountable for its responsibility as an occupying power of Palestine, Dupuy said.
(BRV)
A street in Jenin on 6 July 2023, following a large-scale Israeli military operation © PHOTO Zain JAAFAR / AFP