RegenPlus project provides insight into water level of rain tanks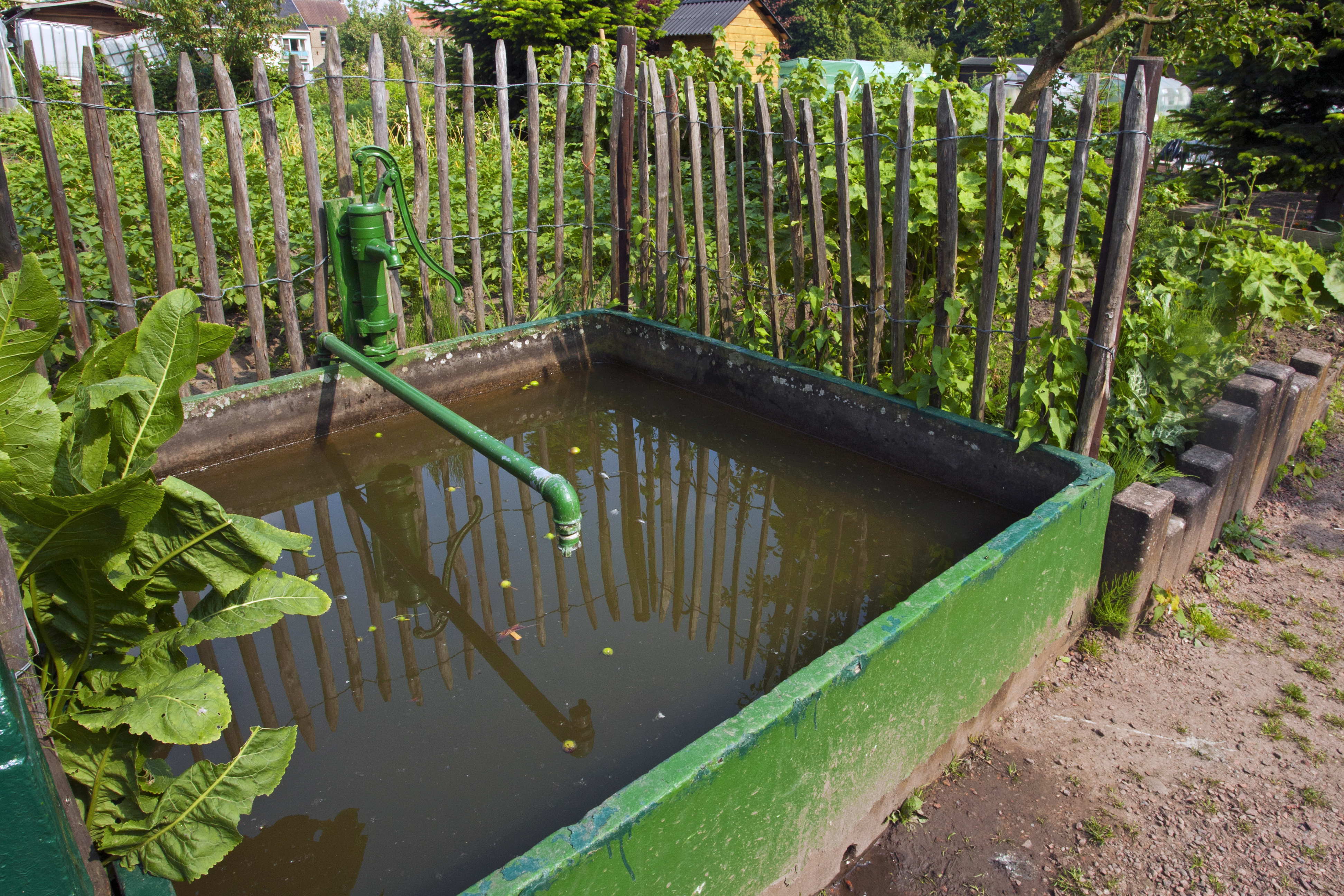 The new RegenPlus project by several water companies and local authorities is providing more insight into the water levels in rainwater tanks. Sensors in the cistern measure the reserves to estimate, for example, when they will be empty. The first sensor was installed at a family home in Vilvoorde on Thursday.
The project is a collaboration between De Watergroep and Aquafin, Sumaqua, Vlakwa, UGent and four Flemish cities and municipalities. 45 citizens from Vilvoorde, Tervuren, Zemst and Sint-Genesius-Rode were selected to install a sensor in their rainwater tank.
The sensors are designed to help water companies better prepare for periods of heavy rainfall or prolonged drought. During prolonged droughts, the security of drinking water supplies decreases, when most rainwater reservoirs are empty.
"The intelligent measurement and control technology of the sensors measures the reserves in the rainwater wells," says Kathleen De Schepper, spokesperson for De Watergroep. "This allows us to estimate when they will run dry. This is very useful information for us as a water company: we can anticipate the peak consumption of drinking water."
The sensor hangs in a metal tube that is lowered into the cistern by a wire and measures the pressure of water above it: the more water, the more pressure, helping to determine how full the tank is. A white box connected to the wire contains a SIM card that communicates data to an online platform where users can view the levels of the well.
©Belga Video
Bob Cuyt, from Vilvoorde, has two 5,000-litre cisterns in his garden and agreed to try one of the new sensors. "I have smart meters that measure my gas and electricity consumption," says Cuyt. "This fits in well: now I can also monitor my rainwater consumption."
"With our research, we also want to find out how many sensors are needed to build a model that can predict when rainwater wells are in danger of running dry. Then we will know that we need to increase the production of drinking water," says Evelyn De Meyer, project manager for innovation at De Watergroep. "Is it 1,000 sensors? 10,000 sensors? Some other number? The project will try to answer this question."
For Aquafin, the research has another added value. Aquafin will install sensors in about five larger rainwater basins, ranging from 40,000 to 60,000 litres, owned by local authorities. This will allow the water company to gain insight into the level of those basins. If heavy rainfall is forecast and a basin is already heavily filled, the excess water can be discharged to the sewer system in phases via an automatic pumping system. This method will aid in the reduction of flood risks.
The project will run until at least September 2024. As part of Flemish Brabant's Smart Region initiative, RegenPlus was awarded a grant of just under 150,000 euros.
#FlandersNewsService | © PHOTO ARTERRA
---
Related news