NATO SUMMIT: 'We are not at war with Russia ourselves,' says Belgian PM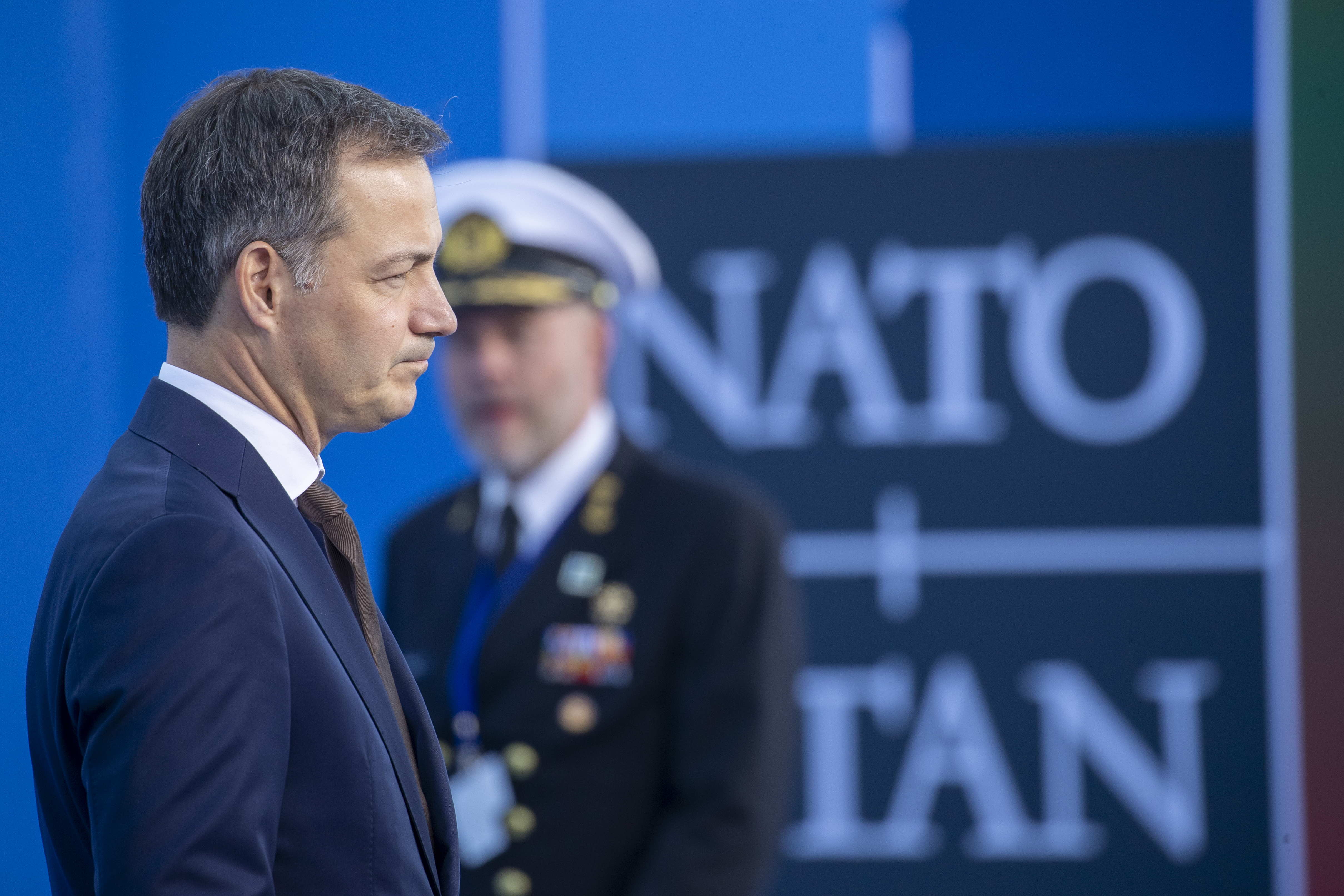 "We are not at war with Russia ourselves," Belgian prime minister Alexander De Croo said on Wednesday, the second day of the NATO summit in Vilnius. "We fully support Ukraine in this war against Russia, but we must not become a party ourselves."
NATO countries have maintained a "very delicate balance" over the past 17 months, De Croo said. "If we were to go to war with Russia, it would not be good for our security, and it would not be good for Ukraine."
Ukrainian president Volodymyr Zelensky is very grateful to NATO countries for the support he receives, De Croo said after speaking with Zelensky on Tuesday evening. "This support is much broader than we ever thought. When he asked for tanks, our first reaction was unconvinced. When he asked for F-16s, we were not convinced either. But he managed to convince us."
Additional security guarantees for Ukraine will be outlined at the summit on Wednesday, including by the G7 countries, De Croo said. "Our country will look at how we can participate in these military programmes. All of this should help him achieve one thing, and that is peace in Ukraine. That will lead to the ultimate security guarantee, which is to become part of NATO."
Zelensky will attend the first meeting of the new NATO-Ukraine Defence Council on Wednesday. Ukraine will sit on the council on an equal footing with its allies. "Ukraine is not a member of NATO and the EU, but in fact we are not far from that in the way we deal with them," De Croo said. "His line with NATO countries is very direct, which is a good thing."
(KOR)
Belgian prime minister Alexander De Croo during a NATO summit in Vilnius, Lithuania, 12 July 2023 © BELGA PHOTO POOL NICOLAS MAETERLINCK
Related news