More cyclists, including expats, wanted in Brussels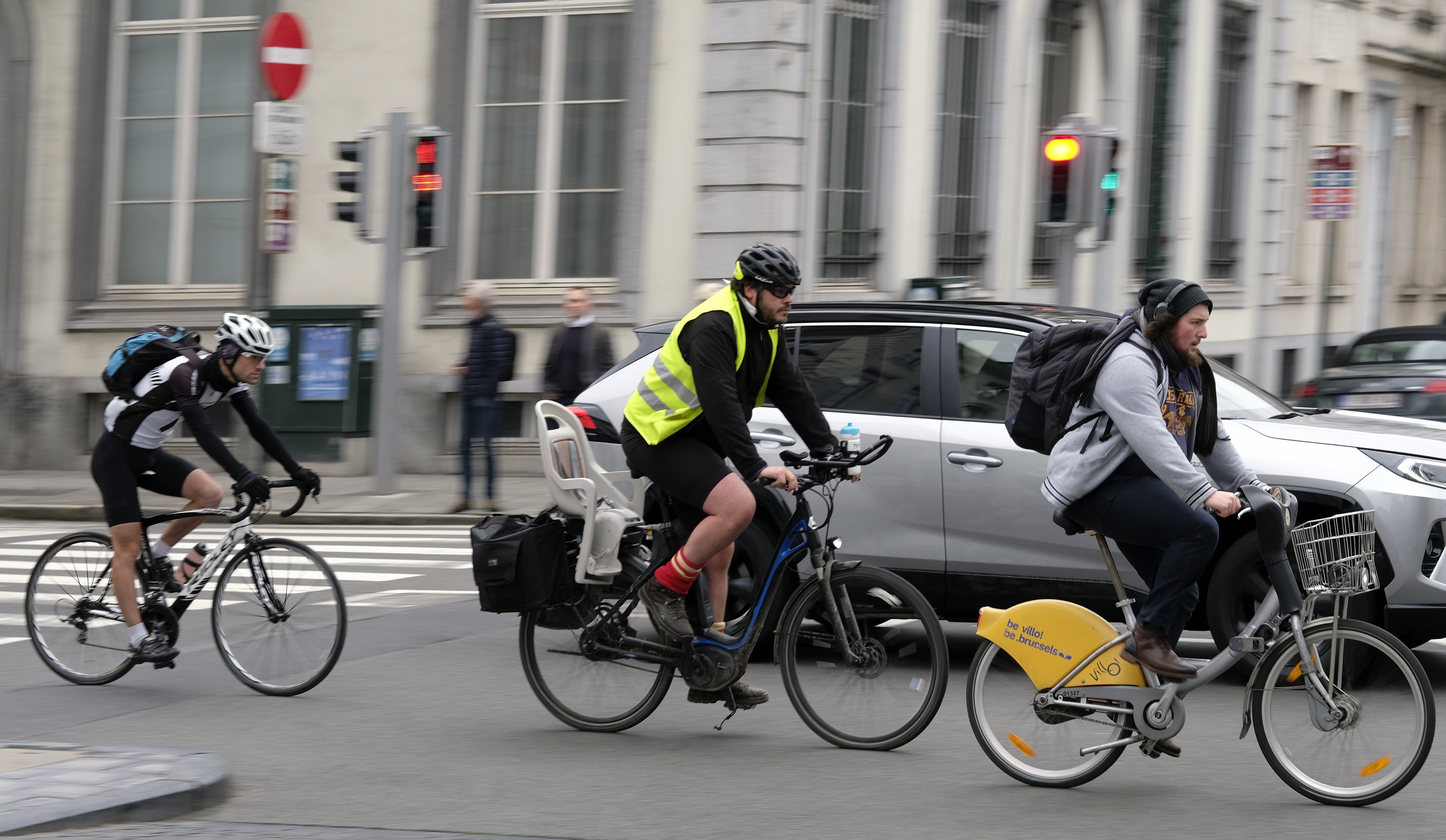 Brussels Mobility has launched a campaign to get the Brussels expat community on their bikes. Eight ambassadors from Germany, the Netherlands, Denmark, Botswana, New Zealand, Bosnia and Slovenia are leading the campaign.
With 220,000 people or 20 per cent of the Brussels population, the Brussels-Capital region has the largest expat community in Europe. "With this campaign, we want to encourage all Brussels residents, including expats, to cycle more often," Brussels Mobility minister Elke Van den Brandt (Groen) said on Wednesday.
"Brussels has long been labelled a car city, but the capital is changing. Many new and safe cycling facilities have been created in the European capital."
Brussels has 513 km of marked and segregated cycle paths, twice as many as a decade ago. The region has 36,606 public bicycle parking spaces and 7,681 shared bicycles.
The number of cycling trips in Brussels has tripled in 10 years and the number of cyclists in Brussels is increasing by around 13 per cent each year. At the beginning of June, with a record 50,000 cyclists were recorded in one day.
"Expats are the population group of choice to continue this trend, thanks to their huge growth potential within the Brussels cycling community," says Bike for Brussels, a subsidiary of Brussels Mobility.
Van den Brandt also points out that "the first cyclists in Brussels were often foreigners. We have a lot to thank them for, as they played a pioneering role in developing the cycling culture that is constantly growing in Brussels".
© BELGA PHOTO ERIC LALMAND / © BELGA VIDEO TIMON RAMBOER
Related news