Memorial to victims of Brabant Killers unveiled in Aalst, 38 years after attack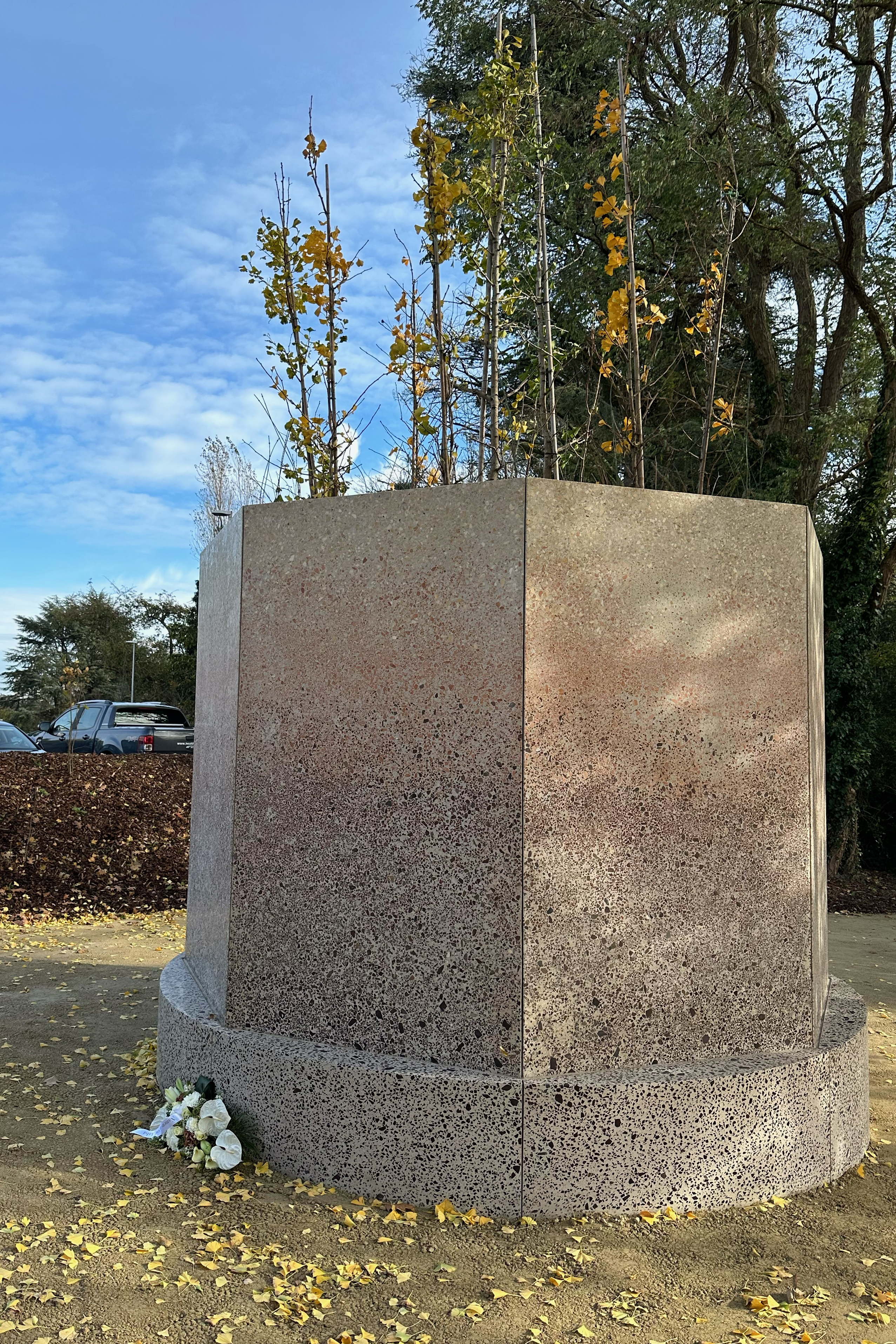 A memorial to the victims of the Brabant Killers has been unveiled at supermarket Delhaize in Aalst, the day before the 38th anniversary of the attack that killed eight people.
On 9 November 1985, the gang known as the Brabant Killers killed eight people in the supermarket in a case that remains unsolved. The octagonal monument, commissioned by Delhaize, was created by landscape architect Bas Smets and placed outside the store to honour the victims. Smets previously created a memorial for the 2016 terrorist attacks in Maalbeek and Zaventem airport.
"Within the eight panels, we planted eight ginkgo trees, the oldest trees on the planet, symbolising hope and resistance," Smets said.
David Van de Steen, was shot by the gang when he was nine years old and survived. His older sister and parents were killed. "Three sides and three trees now symbolise my family," he said at the unveiling of the monument. "In time, that's going to be all that remains of the attack, as the case threatens to expire in 2025."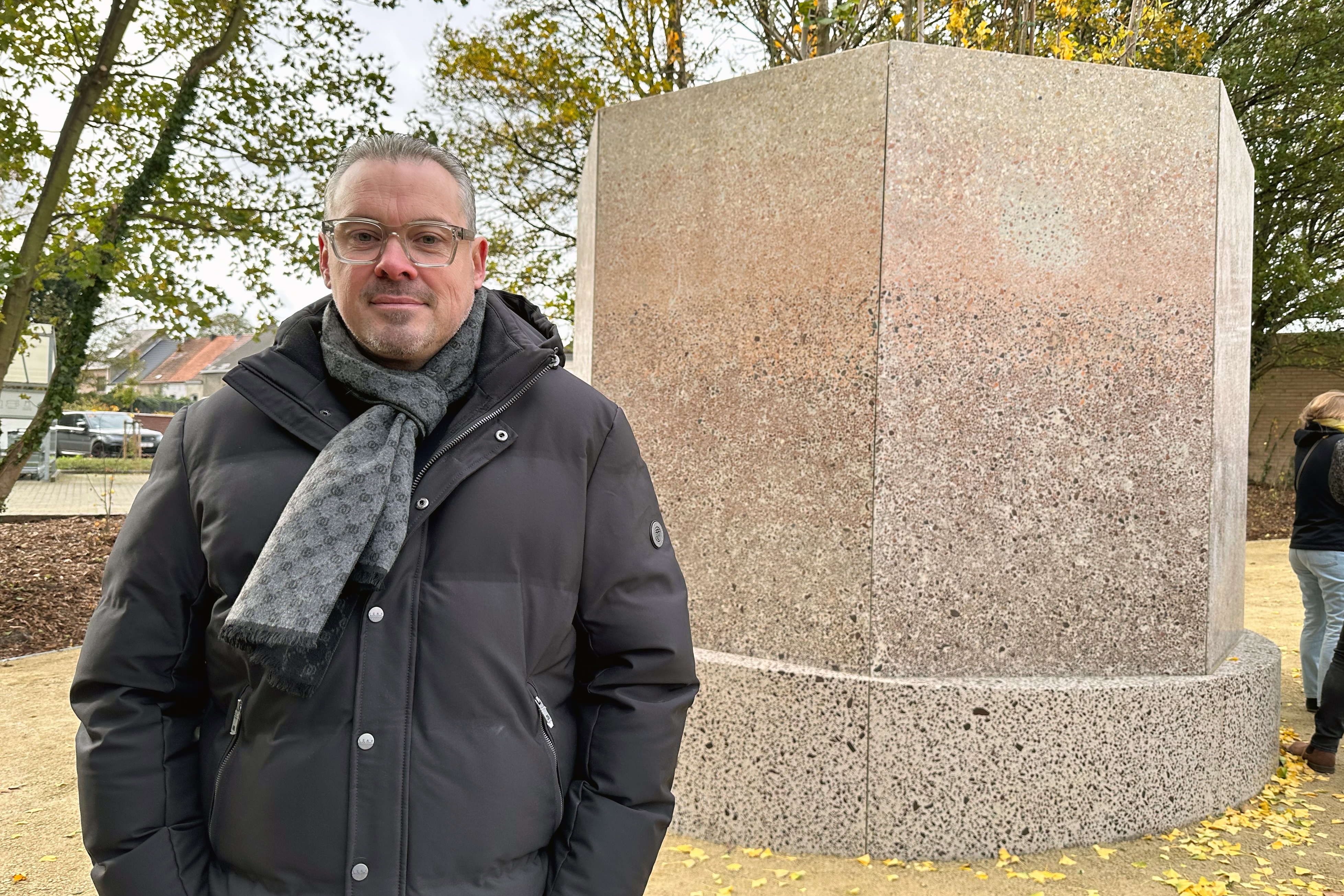 The mayor of Aalst, Christoph D'Haese, has vowed not to let the unsolved case fall victim to the statute of limitations it faces in 2025. "Indefiniteness is appropriate here. We have it for war crimes and sexual abuse of minors," he said. "We should also have it for people who have been killed in a violent way. We will achieve that. The bill is on the table."
The Brabant Killers were responsible for a series of violent attacks that mainly occurred in the province of Brabant between 1982 and 1985. A total of 28 people were killed and 22 injured. The perpetrators have never been caught, making it Belgium's most notorious unsolved crime.
#FlandersNewsService | © BELGA PHOTO MAARTEN WEYNANTS
---
Related news