Macron postpones state visit to Germany due to unrest in France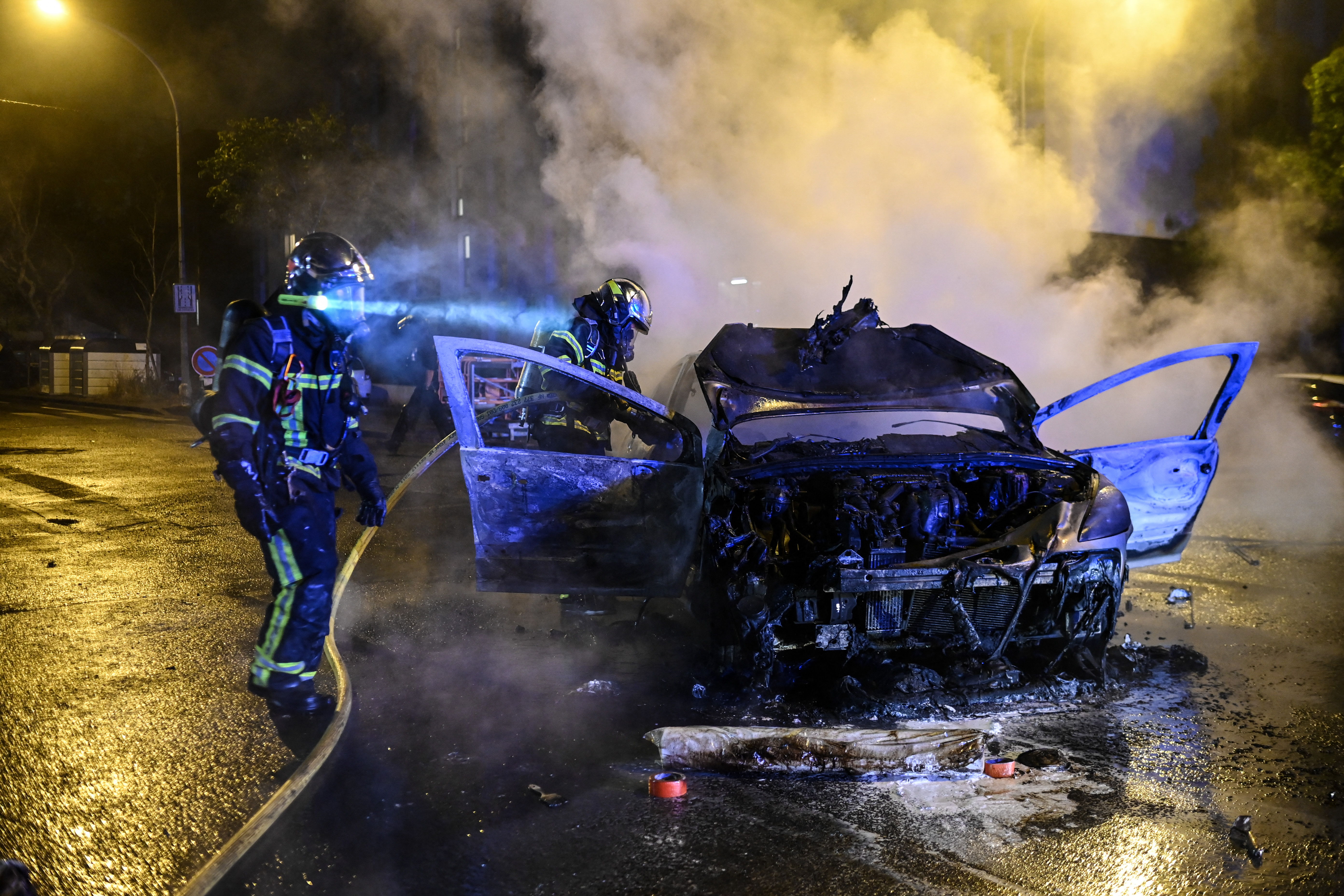 French President Emmanuel Macron postponed his state visit to Germany due to the civil unrest in France following the death of a teenager during a police check on Tuesday. The German presidency DPA reports this on Saturday.
Macron was due to travel to Germany from Sunday evening until Tuesday but said in a telephone conversation with his German counterpart Frank-Walter Steinmeier that he is postponing the visit due to tensions in his country. "The visit will be made up as soon as possible," the German president said in a statement.
The Elysée confirms that Macron has requested the postponement. The entourage of the French president has not yet confirmed a new date for the visit.
Steinmeier regrets the trip's cancellation but also fully understands the situation in his neighbouring country, which he closely monitors. He hopes "that the violence in the streets will stop as soon as possible and that social peace can be restored."
There have been heavy riots across France for four nights in a row after the death of 17-year-old Nahel M. An officer opened fire on Tuesday after the boy allegedly failed to follow police orders during a traffic check. The teen, who was driving a rental car, had committed traffic violations and was driving without a license. Protestors are denouncing the excessive use of deadly force by the police.
In the night from Friday to Saturday, more than 1,300 people were arrested across the country. The authorities of both Lyon and Marseille, the two cities where the riots were heaviest last night, have asked for reinforcements from other police services. A curfew also applies in several cities. The demonstrations reached as far as Brussels on Thursday evening and have also continued there into the weekend.
©SALOM-GOMIS / AFP