Poll favours Kilicdaroglu over Erdogan in lead-up to Turkish elections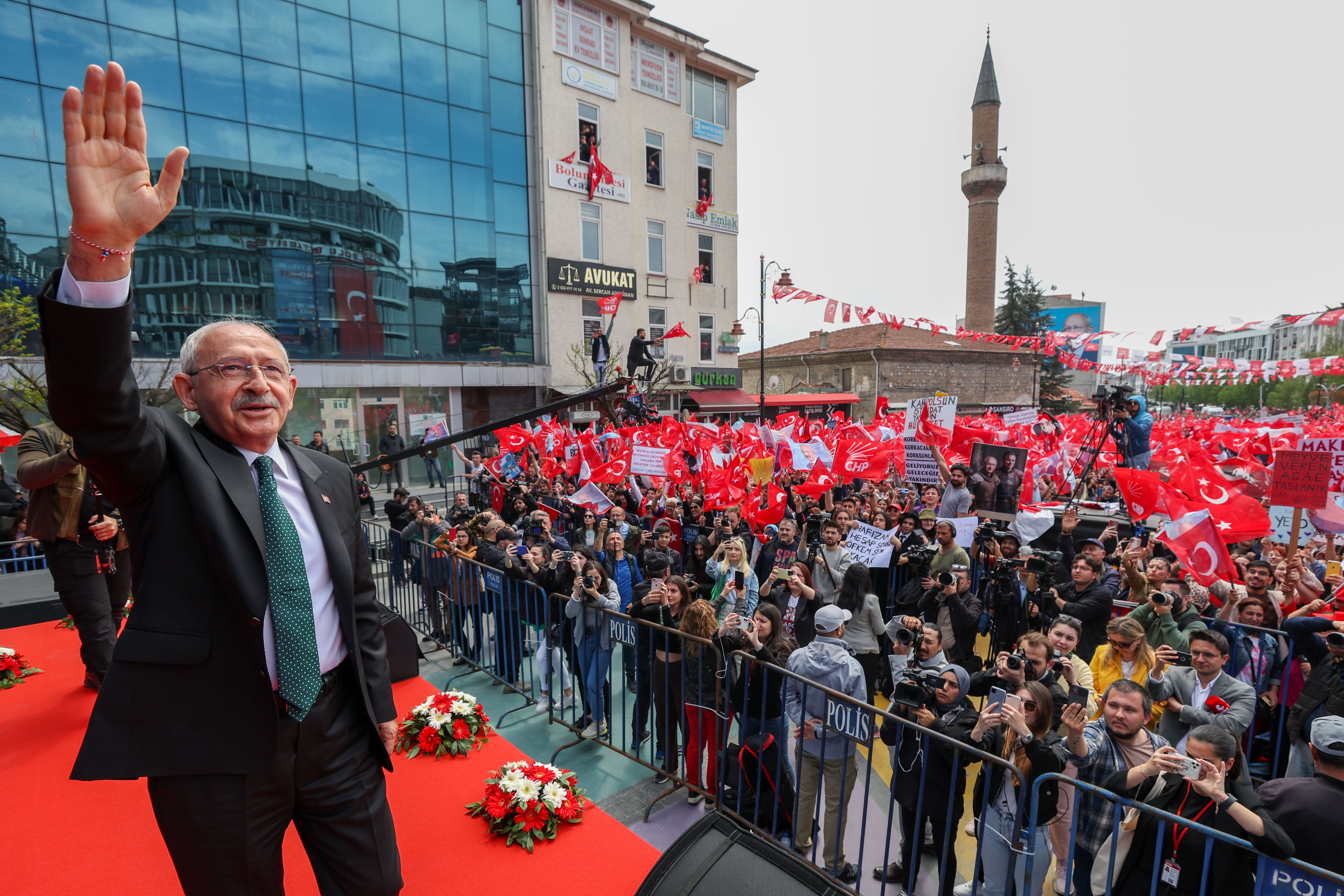 A poll puts opposition leader Kemal Kilicdaroglu more than five per cent ahead of president Tayyip Erdogan ahead of Sunday's elections in Turkey, Reuters reports on Thursday.
Konda Research and Consultancy asked 3,480 people who they favoured of the current president, Erdogan of the Justice and Development Party, or his opponent, Kilicdaroglu, leader of Turkey's Republican People's Party. The results put Erdogan at 43.7 per cent and Kilicdaroglu at 49.3 per cent.
If these findings are an accurate prediction of the election outcome, Erdogan will not have the majority needed to win the first round. A run-off between the two candidates could be possible and would take place on 28 May.
Agent of change
Erdogan has been in power for 20 years, but recent economic struggles and the devastating earthquake in Turkey have left many citizens questioning his administration. While Erdogan and his party reacted slowly to the death of more than 50,000 people in 11 provinces, opposition leaders were quick to visit the region. Additionally, the Turkish economy's inflation rate broke a 24-year record last autumn under his rule.
"There is no doubt that Erdogan is facing a majority that wants change - and that includes younger people," Asli Aydintasbas of the research group Brookings Institution told Reuters. "The only question is whether folks believe Kilicdaroglu is that agent of change."
Kemal Kilicdaroglu speaks at a campaign event © ALP EREN KAYA / DEPO