Japan begins discharge of treated Fukushima wastewater into Pacific Ocean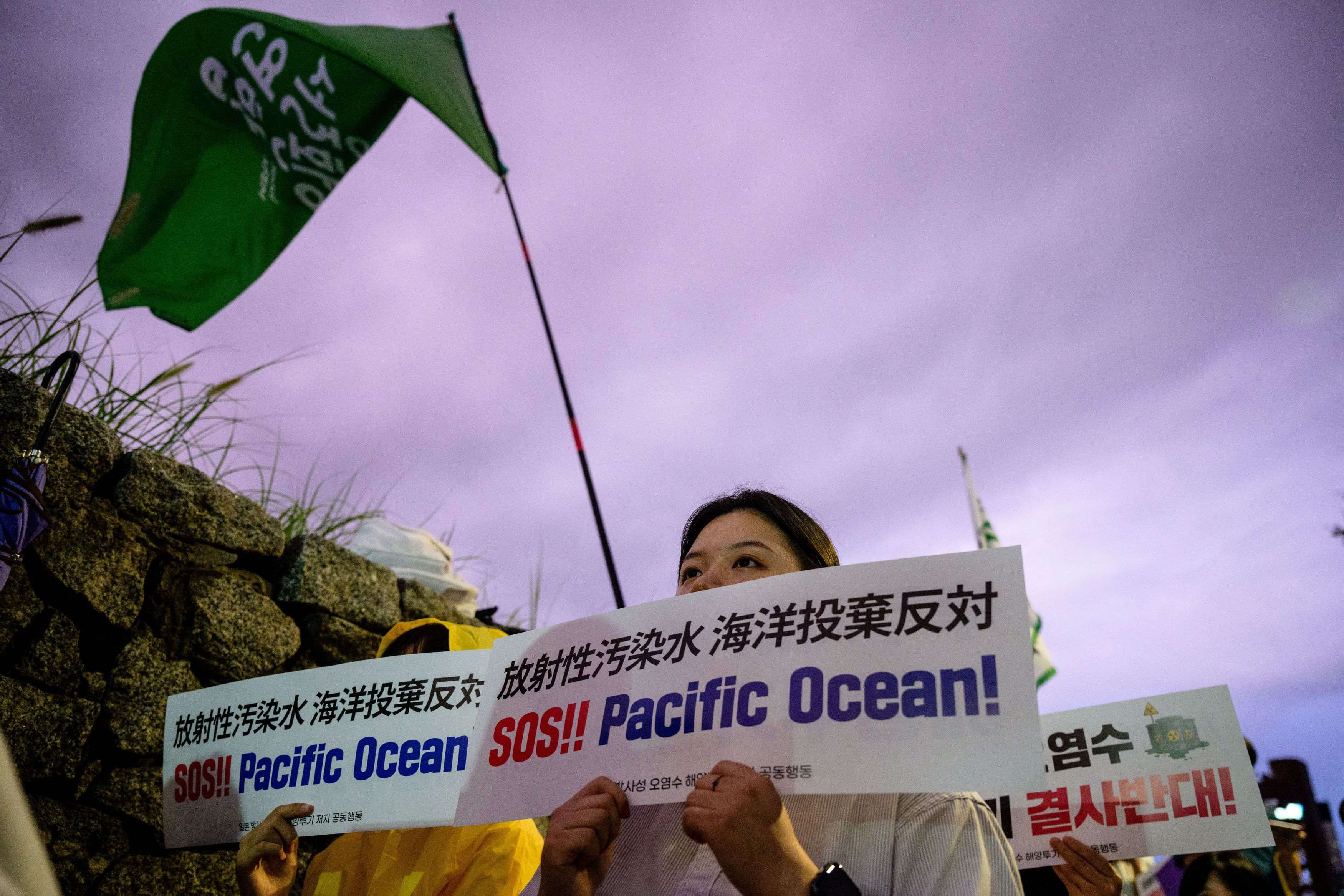 Despite widespread opposition, Japan has begun discharging treated water from the Fukushima nuclear power plant into the sea. In response, China has tightened trade restrictions on Tokyo.
Tepco, the plant's operator, began the discharge into the Pacific Ocean shortly after noon on Thursday. It is expected to take 17 days for the first load of water, some 7,800 cubic metres, to be fully discharged. The water contains tritium, a radioactive substance dangerous only in highly concentrated doses. Tepco expects three more discharges of similar amounts between now and the end of March. 
In total, about 1.3 million cubic metres of water is expected to be released into the ocean by 2050. This includes rainwater, groundwater and water needed to cool the reactor cores that collapsed after the March 2011 tsunami. 
Out of concern for safety, Beijing has stopped importing seafood from Japan. China was the main export market for Japanese fish last year.
"We have lodged a complaint with China through diplomatic channels requesting the immediate lifting of these trade restrictions," Japanese prime minister Fumio Kishida told the press.
Protest rallies against the discharge have taken place in Japan and South Korea, while people working in the fishing industry have also criticised the decision.
The International Atomic Energy Agency has previously said the discharge was safe and would have a "negligible" impact on the environment. The water is diluted so that radioactivity is below 1,500 becquerels per litre, which is much lower than the World Health Organization's standard for drinking water. 
Activists hold placards that read "SOS!! Pacific Ocean" in Seoul on 23 August 2023, the evening before the release of treated wastewater began © ANTHONY WALLACE / AFP