Israeli representation invites EU ministers to view film of 7 October massacre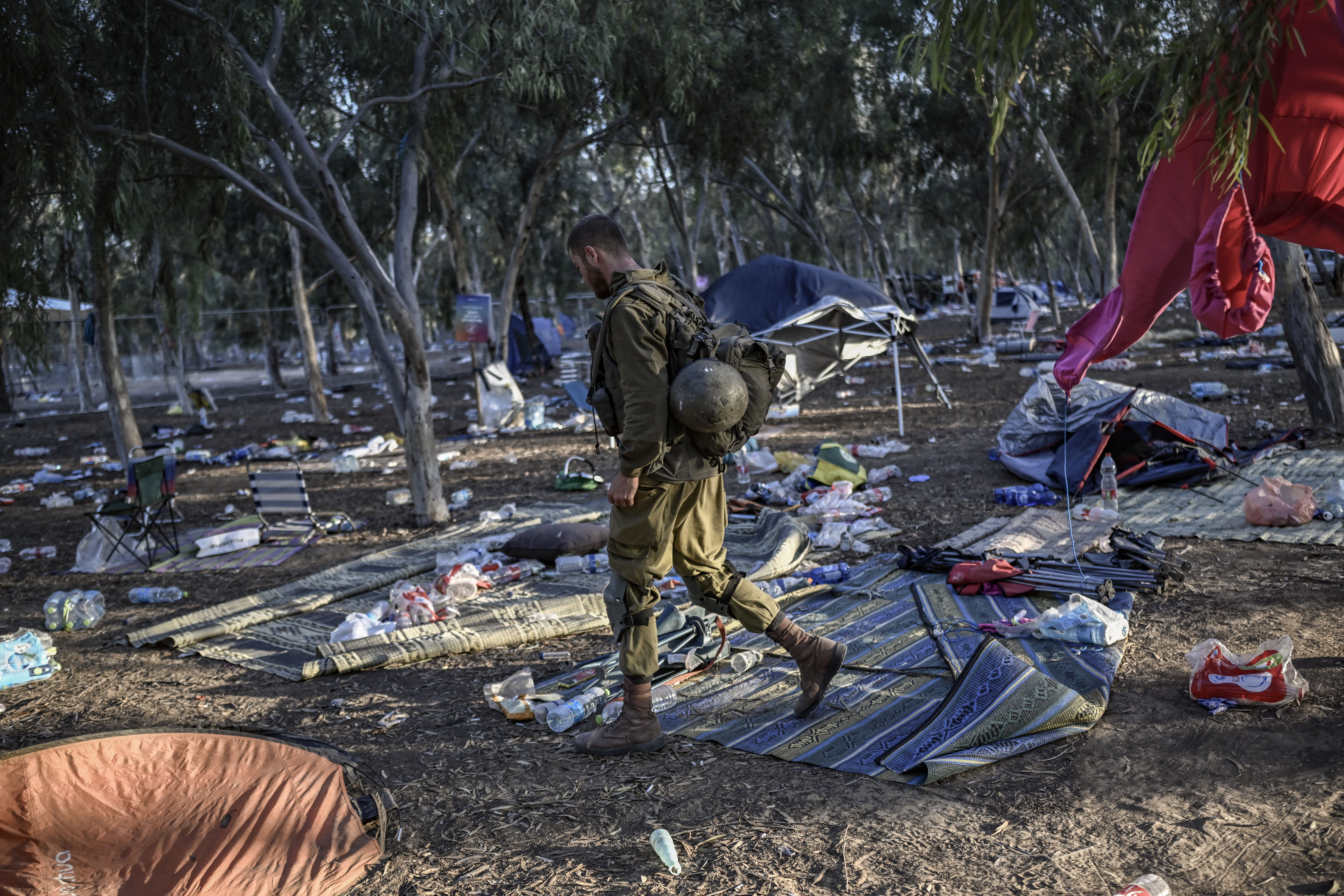 The Israeli representation in Brussels wants to invite Belgian and European ministers and parliamentarians to watch a film on the 7 October massacre by Hamas, Le Soir reports.
During a press conference, ambassador Idit Rosenzweig-Abu said she wanted to use a 45-minute montage to put an end to what she considers to be "a complete denial of the terrorist nature" of the 7 October attack by certain leaders. She mentioned Vooruit, PTB and Ecolo when referring to the denial by political parties in Belgium.
The film is put together from bodycam footage of Hamas fighters and images filmed by victims or video surveillance cameras. The Israeli government released the film to journalists in Israel and is now starting to show it outside the country, such as in Belgium, where journalists were invited to see it.
An Israeli soldier patrols near Kibbutz Beeri in southern Israel ​ © PHOTO ARIS MESSINIS / AFP
---
Related news