Israel reopens southern Gaza escape route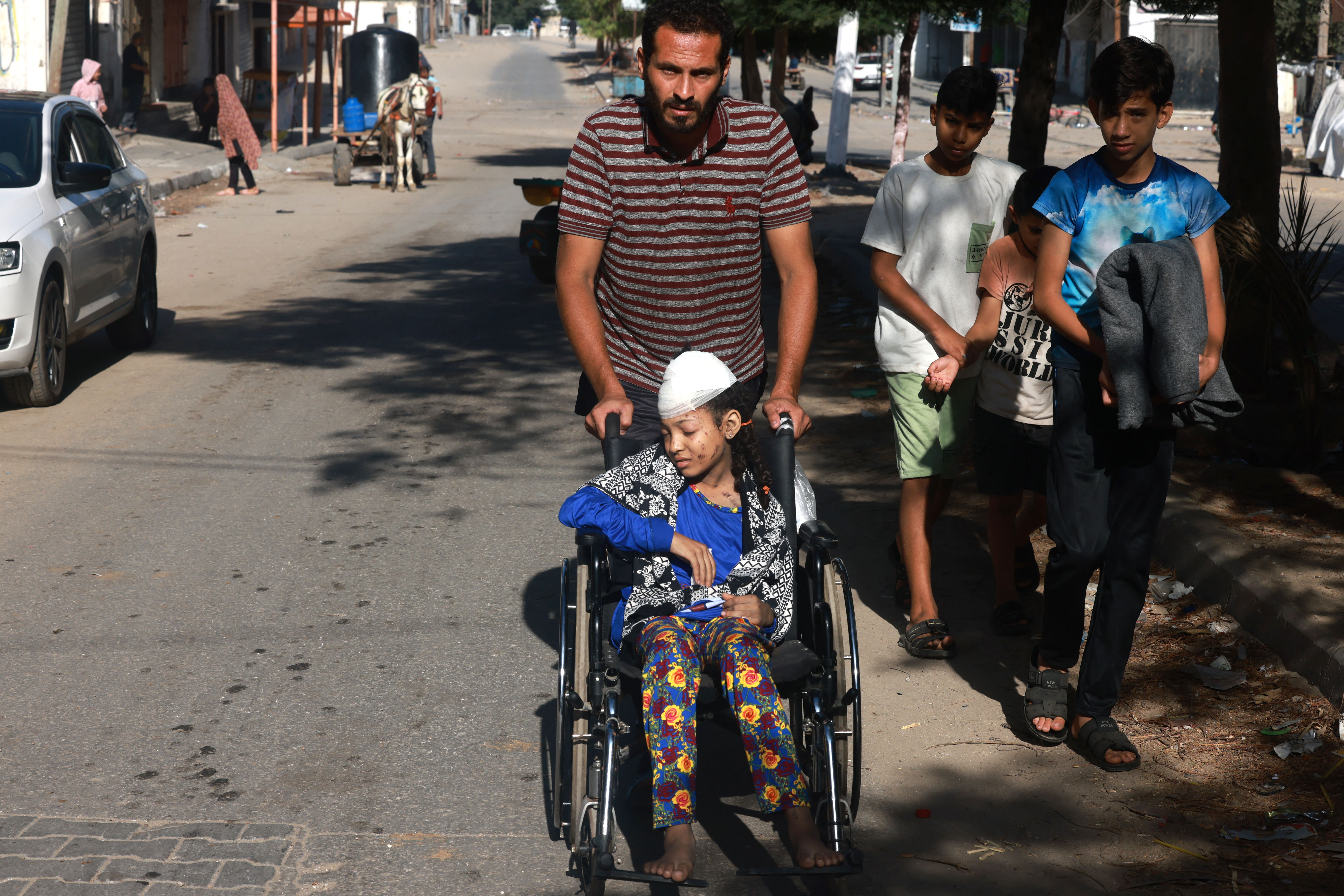 The Israeli military has announced that it will reopen an escape route for civilians in the northern part of the Gaza Strip on Monday. This is intended to provide people with the opportunity to move to the southern part of the coastal area, as reported by Israeli media.
The military reports that the important road, Salah-al-Din, is open in a southward direction from 10.00 to 14.00 local time. Civilians are urged to head to the south for their safety, away from the focal point of the conflict between the Israeli army and Hamas.
It is estimated that hundreds of thousands of people have already fled south. They are unable to leave Gaza because the borders are effectively closed. However, there are still civilians in the northern areas. The UN has previously warned that nowhere in the area is safe.
A wounded girl is transported on a wheelchair to a hospital in Rafah in the southern Gaza Strip on 6 November 2023 © PHOTO MOHAMMED ABED / AFP
---
Related news