'European Jews are living in fear again,' says European Commission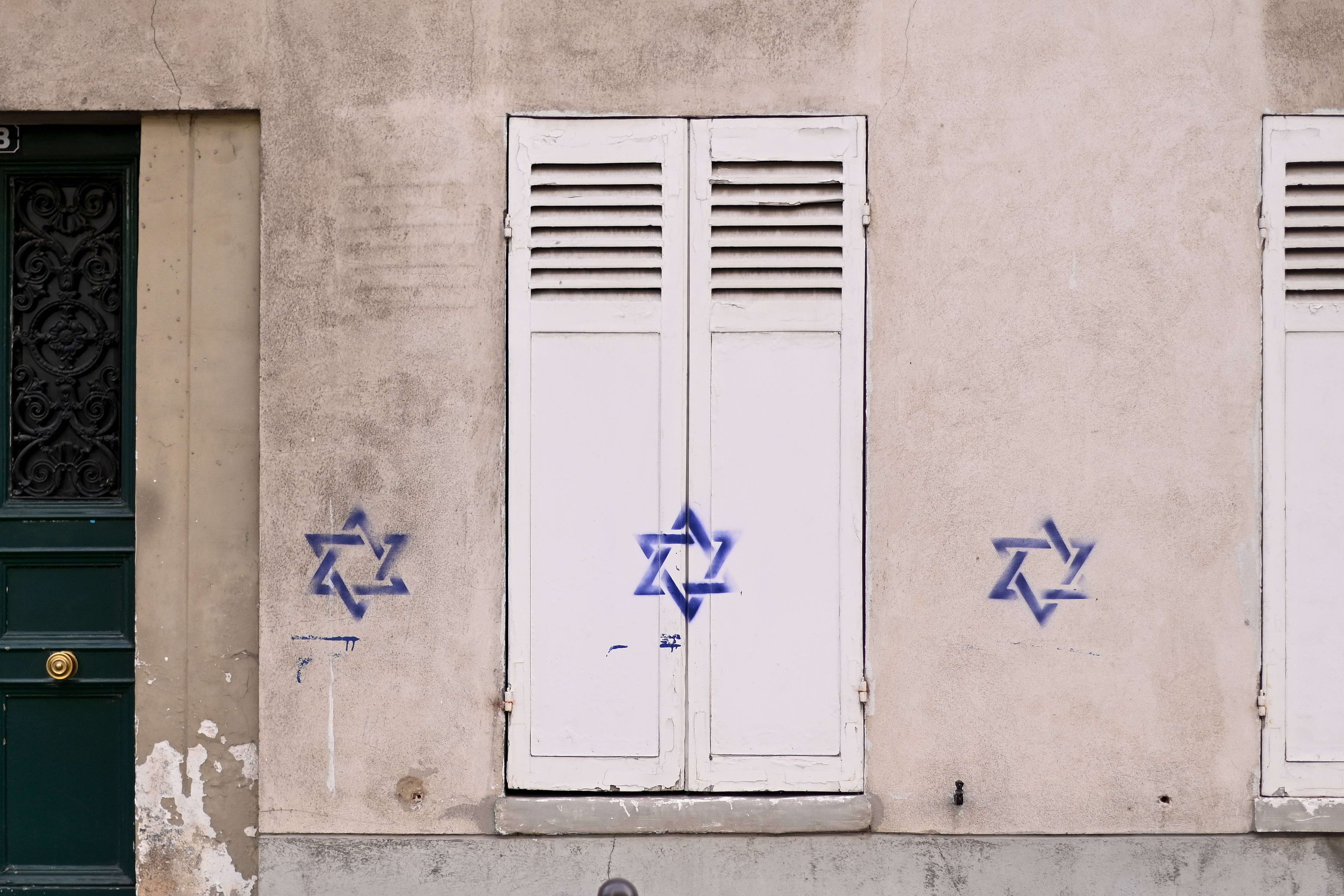 The European Commission condemned a "resurgence" of antisemitic incidents and statements following the outbreak of war between Israel and the extremist Palestinian organisation Hamas, it said in a press release on Sunday.
"The spike in antisemitic incidents across Europe has reached exceptional levels in recent days," the Commission said. "That's reminiscent of some of the darkest periods in history." The statement referred to, among other things, Molotov cocktails thrown at a synagogue in Germany, stars of David painted on residential buildings in France, Jewish shops and synagogues attacked in Spain and demonstrators chanting hate slogans against Jews.
"We condemn these despicable acts in the strongest terms," the Commission said, while also referring to recent anti-Muslim incidents. "They go against everything that Europe stands for. Against our core values and our way of life. Against the model of society we represent: one based on equality, inclusiveness and the full respect of human rights. Jewish, Muslim, Christian – no one should live in fear of discrimination or violence because of their religion or their identity. The EU is determined to protect the wellbeing of all its communities, ethnic, religious or other."
The statement confirmed that EU laws are in place that criminalise public incitement of hatred and violence and that in 2021, the EU introduced its first comprehensive strategy on combating antisemitism as well as an anti-racism plan.
In cooperation with member states, the Commission said it would continue to step up security measures and enforce legislation to battle antisemitic or anti-Muslim content online. "It is our shared responsibility as Europeans to call out hate in all its forms and stand up against it," the statement said.
Antisemitic graffiti representing stars of David on residential houses in Paris © PHOTO LEPICTORIUM
---
Related news