Imprisoned Belgian NGO worker moved to notorious Evin prison in Tehran: 'Olivier's life is at stake'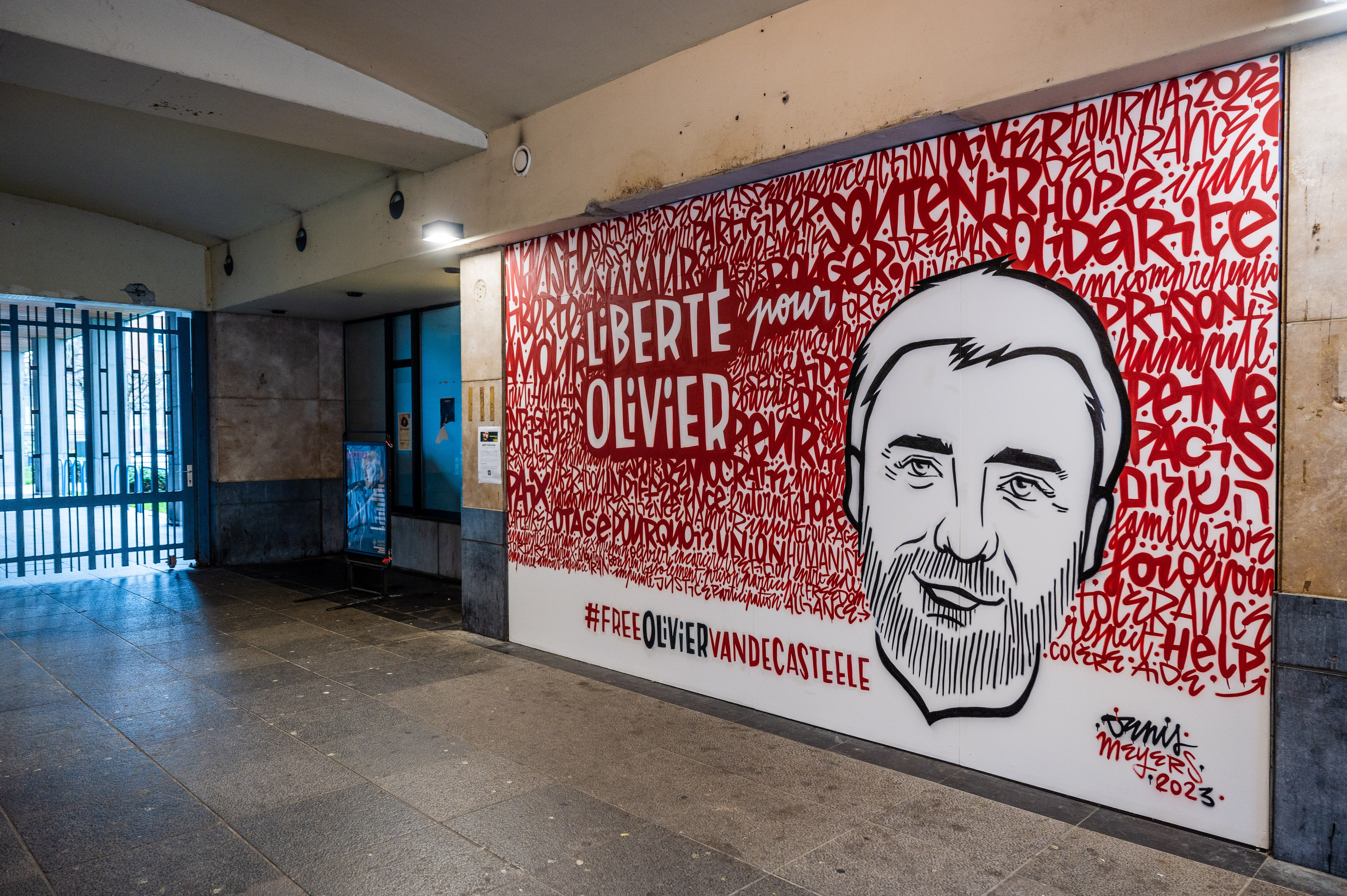 Belgian NGO worker Olivier Vandecasteele, imprisoned in Iran for more than a year, was transferred to Tehran's notorious Evin prison 10 days ago. His family and friends announced the news in a press release.
Vandecasteele spoke to his family for a few minutes, telling them he could not sleep and could barely stand up due to excruciating muscle and nerve pain. His family and friends fear for his life.
He had been held at an undisclosed location since August last year and has now been transferred to Evin prison, where the regime holds political prisoners and government critics face serious human rights abuses.
Solitary confinement
Vandecasteele has been in solitary confinement for 10 days and has not received any treatment for his pain. The conditions of his detention have not changed and his family says he is not being given enough food to maintain his health. Moreover, his sentence of 74 lashes could be carried out at any time.
The Iranian authorities arrested Vandecasteele on 24 February last year. He was recently sentenced to 40 years in prison and 74 lashes, without access to lawyers of his choice and after an unfair trial.
The family points out that a legal instrument allows Vandecasteele's repatriation: the extradition treaty between Belgium and Iran, approved by parliament and ratified by the Constitutional Court. This treaty comes into force on Tuesday, but family and friends say no date has been announced for Vandecasteele's return.
"He cannot continue to be the pawn in a game between two countries"
"Olivier is completely exhausted," they say. "He cannot continue to be the pawn in a game between two countries. His life is at stake: the lack of concrete action and quick results could put Olivier in an irreparable situation."
A painting in support of Olivier Vandecasteele at the city hall in Namur, Tuesday 21 March 2023 © BELGA PHOTO MAXIME ASSELBERGHS