Grand jury for 2016 Brussels terror attacks trial assembled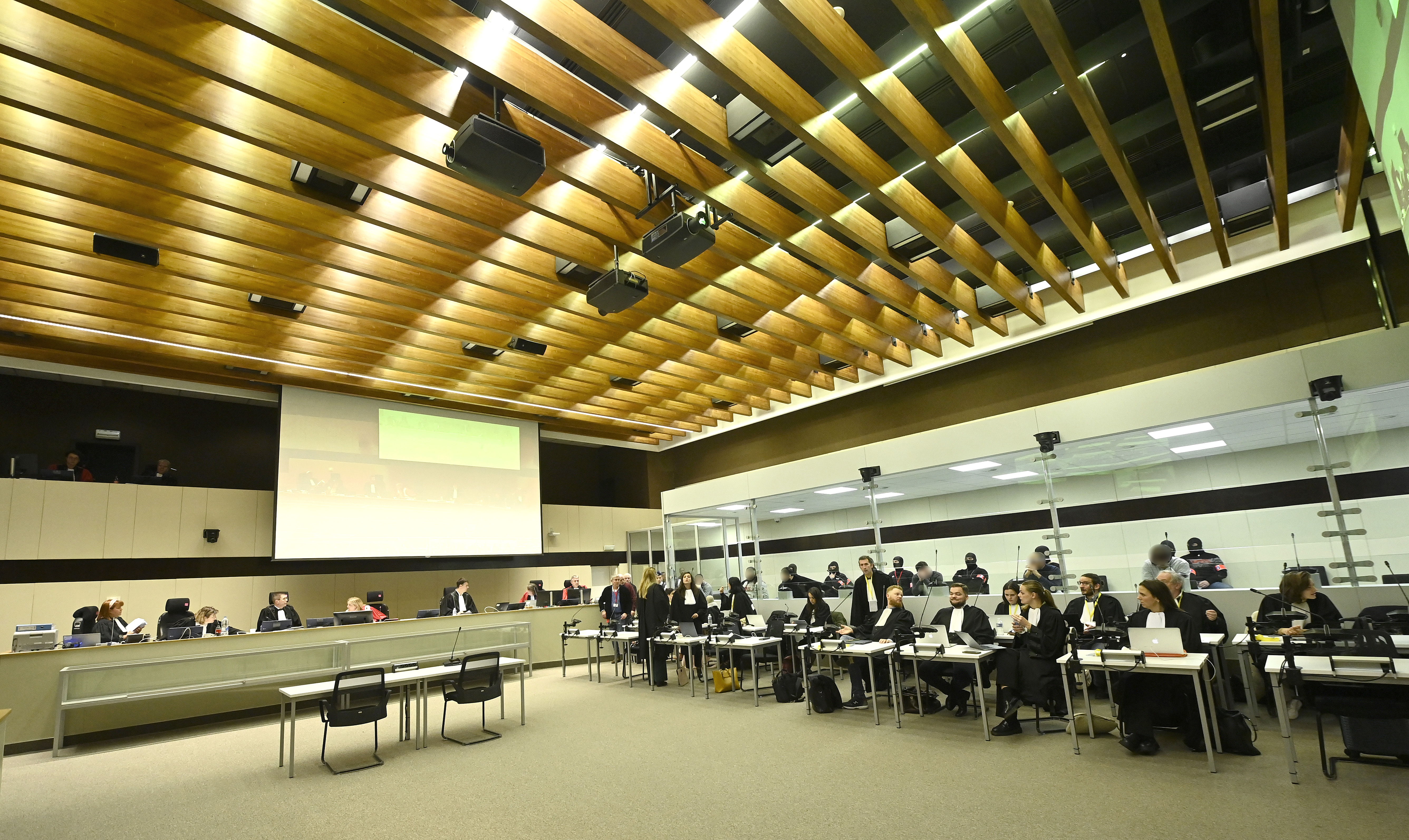 The grand jury for the 2016 Brussels terror attacks trial was assembled on Wednesday evening, after a lengthy court day in which around three hundred prospective jurors requested an exemption from jury duty. The jury consists of seven women and five men. The twelve effective jurors and twenty-four alternates will attend the full trial expected to last six to nine months.
Wednesday marked the start of the biggest trial in Belgium's judicial history. Ten defendants are standing trial for the 2016 Brussels attacks in which 32 people were killed and around 340 injured. A thousand prospective jurors were summoned to court for jury assembly, 339 of whom had already been granted an exemption before the assembly hearing on Wednesday. 
Despite the risk of high fines, not all summoned prospective jurors showed up, further narrowing the remaining candidates. During Wednesday's hearing, around three hundred prospective jurors asked the presiding judge for an exemption. The whole process took about nine hours. An additional two hundred prospective jurors were eventually granted an exemption.
Ultimately, the jury was drawn from about 250 remaining prospective jurors, Assize Court spokesman Luc Hennart confirmed. Their names were placed in an urn for lots to be drawn. Both prosecution and defence challenged five of the jurors drawn by lot. The effective jury consists of seven women and five men. 
Nine of the ten defendants on trial were present in the courtroom on Wednesday: Mohamed Abrini, Salah Abdeslam, Ali El Haddad Asufi, Bilal El Makhoukhi, Hervé Bayingana Muhirwa, Smail Farisi, Ibrahim Farisi, Osama Krayem and Sofien Ayari. The tenth defendant, Oussama Atar, will be tried in absentia. Terrorist group IS in April 2019 announced his death in 2019, although there is no conclusive evidence.
Defendant Osama Krayem stood out by refusing to stand up straight before presiding judge Laurence Massart. He also declined to answer the questions Massart asked him to confirm his identity. Defendant Smail Farisi left the courtroom around 3:45 pm because he had fallen unwell. 
After jury selection, the trial of the 2016 Brussels terror attacks will start in earnest on 5 December. 
(KOR)
A general view of the courtroom during the composition of the jury for the trial of the 2016 Brussels terror attacks on 30 November 2022 at the Justitia site in Haren, Brussels © BELGA PHOTO POOL DIDIER LEBRUN
Related stories