Former Belgian politician named in Erdogan's new cabinet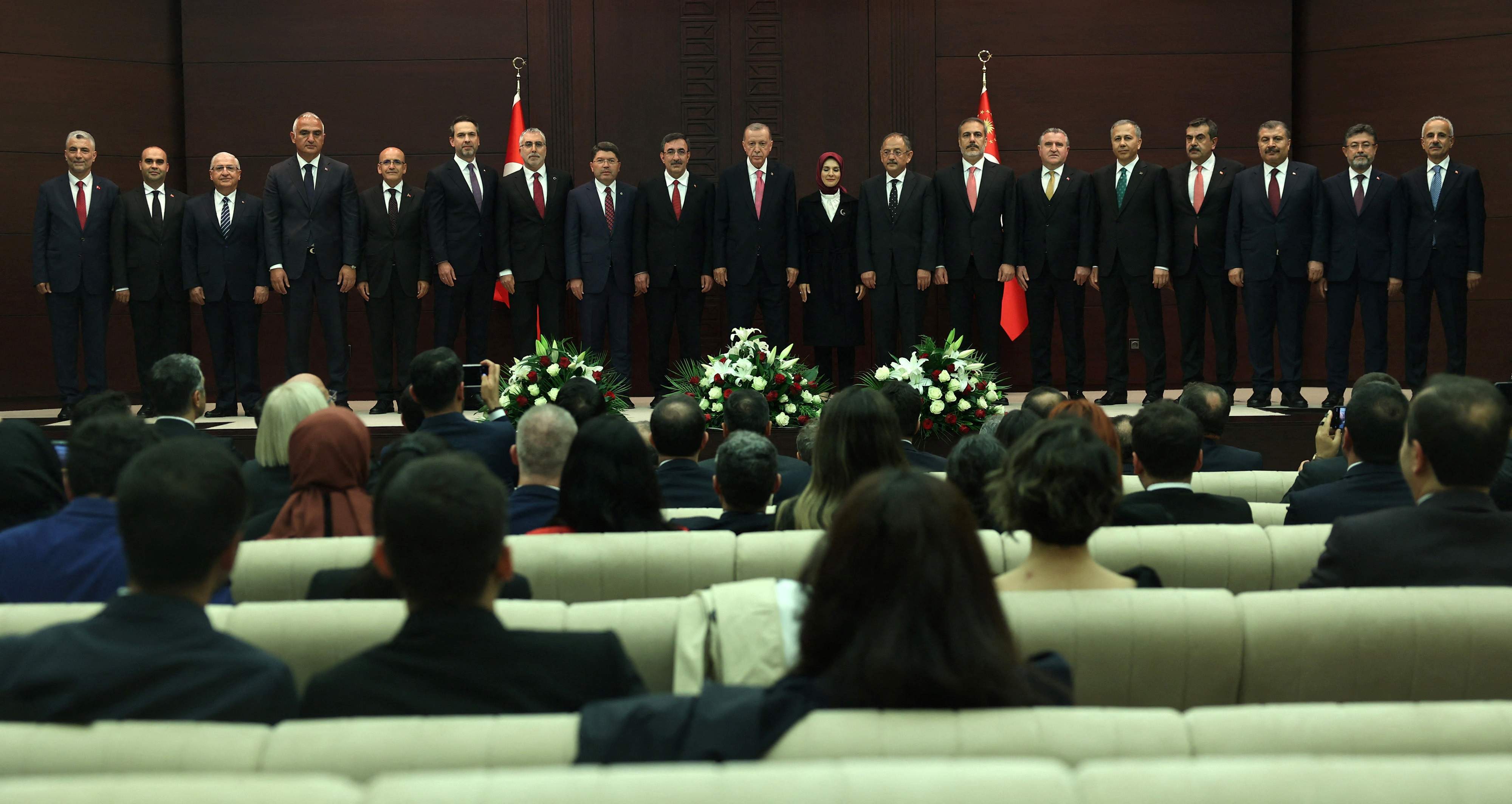 A former Belgian politician has been named in the new cabinet of Turkey's Recep Tayyip Erdogan, following his election victory last week. Mahinur Özdemir Göktas is the only woman in the 18-member cabinet, and will be minister of Family and Social Services.
Göktas was born in Belgium and was a municipal councillor in Schaarbeek. She became the first headscarf-wearing politician elected to the Brussels parliament in 2009, for CDH. When she refused to recognise the Armenian genocide in 2015, she was expelled from the party. She then served as an independent on Schaarbeek municipal council and in the Brussels parliament. In 2020, she was appointed ambassador to Algeria by the Turkish government.
She thanked Erdogan on Twitter for her appointment, adding: "May this new period, in which we will work with the principle of 'strong family, strong Turkey' and serve the goal of a great Turkey, be beneficial to our country and nation."
Erdogan was re-elected in the second round of presidential elections last Sunday with 52 per cent of the vote. He was sworn in as president in parliament in Ankara on 3 June. The elections were widely considered unfair because of Erdogan's control over state resources and media.
Turkish president Recep Tayyip Erdogan unveils the country's new cabinet following his re-election © ADEM ALTAN / AFP
Related news