Flemish childcare crisis: Leading official steps down following new abuse cases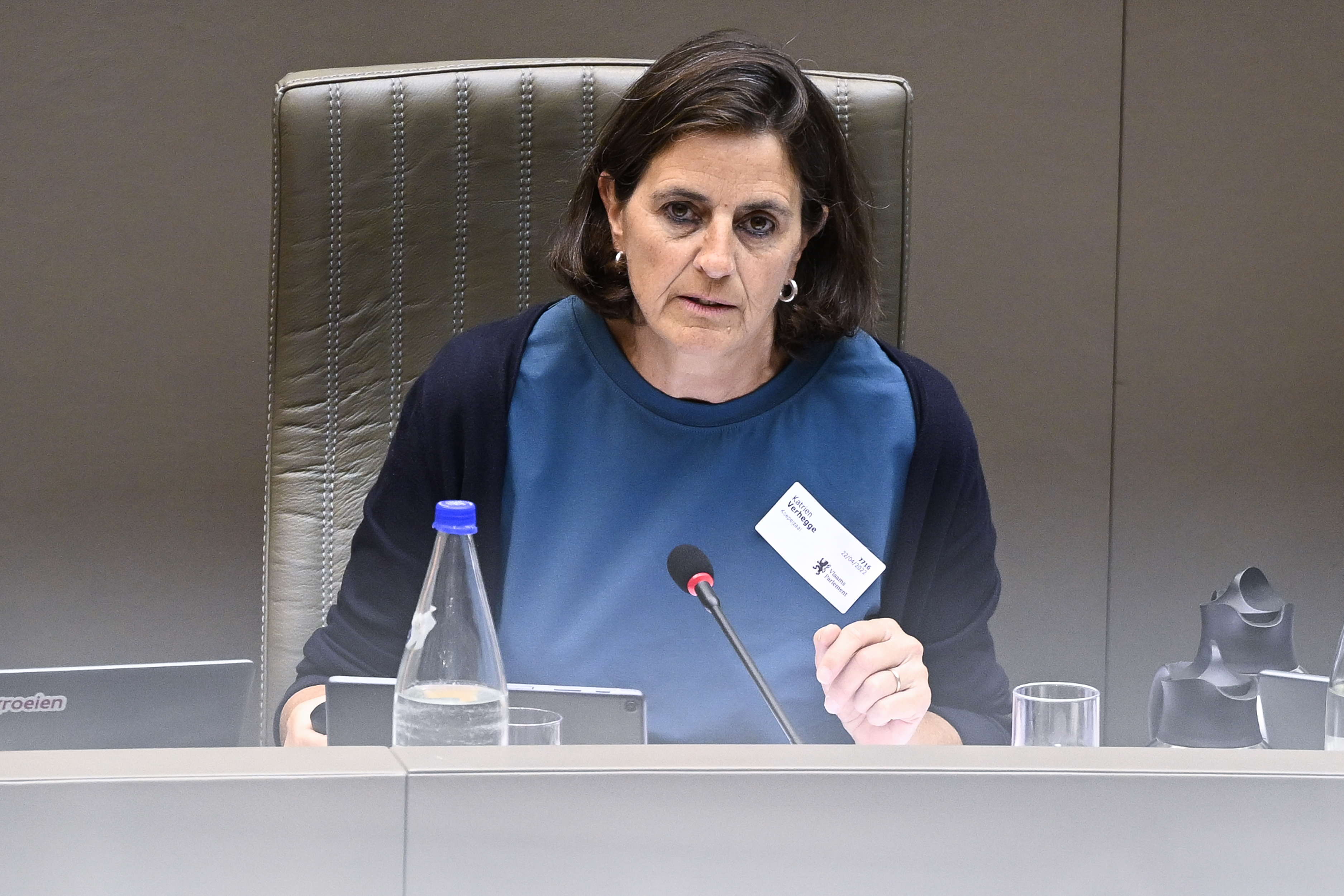 Following mounting criticism over Flanders' ongoing childcare crisis, the top administrator of the region's agency responsible for childcare resigned with immediate effect on Friday. The resignation comes after recent revelations of abuses in a crèche in Oudenaarde, the latest in a series of abuse claims in Flemish nurseries the past year.
Administrator General of the Flemish agency for Growing Up Katrien Verhegge is resigning from her post in "mutual consultation" with the region's Minister of Welfare Hilde Crevits (CD&V, Flemish Christian Democrats), the minister informed the Flemish government on Friday. Verhegge's resignation comes after mounting criticism and persistent reports of abuses in Flemish nurseries. 
"Without additional thorough measures and especially investments, the dismissal of Katrien Verhegge is only a symbolic measure"
On 10 November, the latest revelation led to the immediate closure of childcare centre 't (B)Engeltje in the city of Oudenaarde. A Care Inspectorate report describes children being frequently and harshly hit, bitten, force-fed and having their heads pushed down a toilet by caretakers at the nursery.
The crèche in Oudenaarde faced multiple complaints over ten years before being shut down, De Standaard reports. In the same week, revelations also came to light about a nursery in Keerbergen, where a child was allegedly tied to a bed with duct tape. The Keerbergen crèche too was only recently shut down despite complaints dating back to 2010.
Flanders has been grappling with a broader childcare crisis since the beginning of the year. Early in 2022, a nursery in Mariakerke closed permanently after a six-month-old died after alleged abuse, triggering a stream of abuse claims. The crisis was one of the reasons former Flemish welfare minister Wouter Beke (CD&V) stepped down in May.
On Friday, the crisis also caused the responsible agency's Administrator General to resign. Katrien Verhegge headed the agency for nearly 15 years. Pending a new appointment, the agency's current general manager Bruno Vanobbergen will temporarily take up the post.
"This storm culminated in a very personal attack on me as the leading official of our agency," Verhegge claims in a personal statement addressed to her colleagues. "I wanted to keep fighting because I find it so unfair in the face of all the commitment I see within our agency on a daily basis, but that is no longer possible now," she argues.
Opposition party Groen (Flemish green party) seemed unimpressed by the resignation. "Without additional thorough measures and especially investments, the dismissal of Katrien Verhegge is only a symbolic measure," Groen MP Celia Groothedde responded to Verhegge's departure.
(KOR)
#FlandersNewsService | Katrien Verhegge, Former Administrator General of the Flemish agency for Growing Up, during a research commission on safety in childcare in April 2022 © BELGA PHOTO LAURIE DIEFFEMBACQ