Flanders' budget deficit could rise to 3bn euros as housing market cools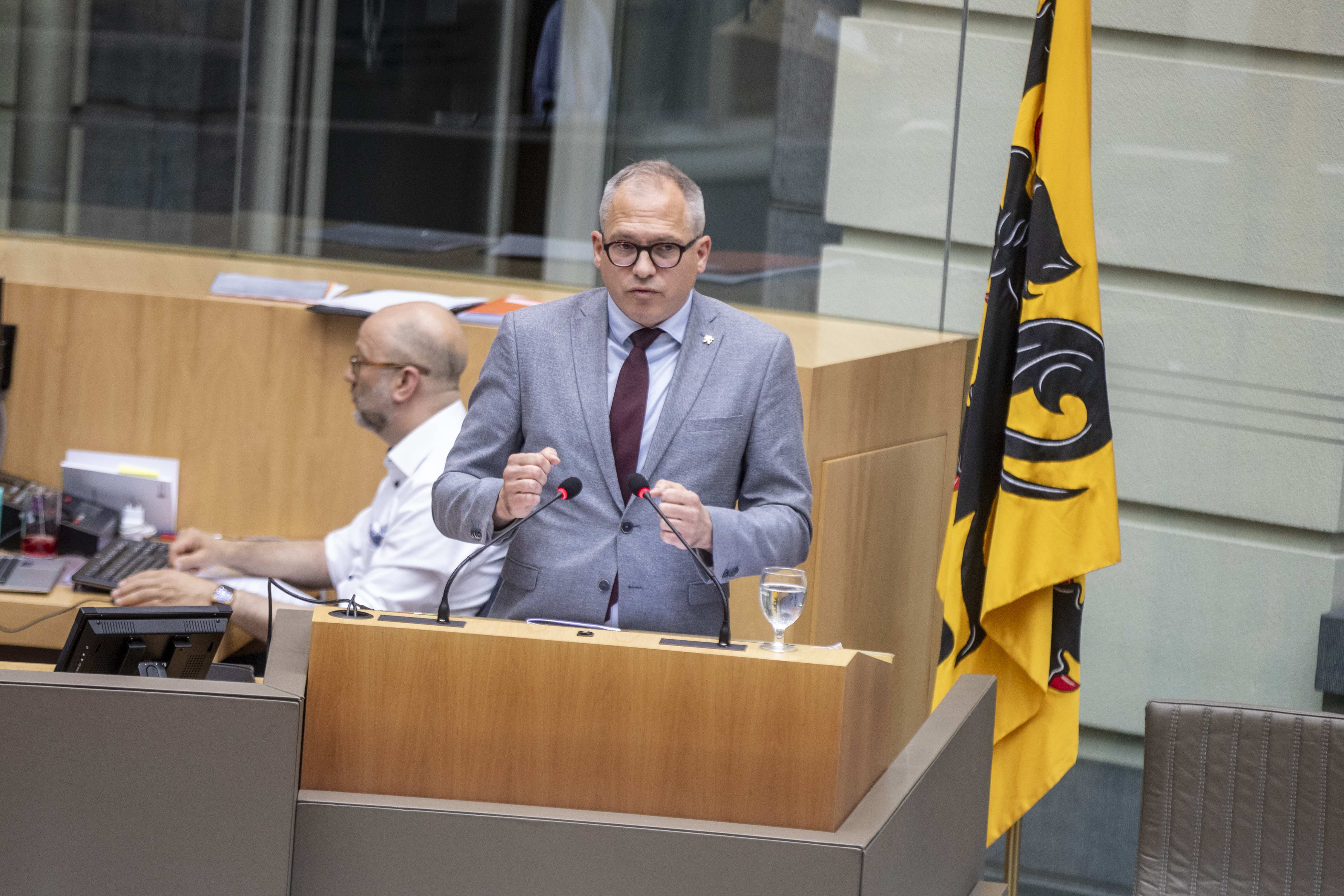 The Flemish government's projected deficit for 2024 will be 1 billion euros higher than expected, assuming no policy changes, Flemish public broadcaster VRT reports. Part of the reason is lower revenues from property registration fees due to a cooling of the housing market.
The estimate is based on figures from Budget minister Matthias Diependaele. He blames weaker-than-expected economic growth and lower revenues from property registration fees. If policy remains unchanged, the deficit for 2024 would be 2 billion euros. If the costs of the stimulus measures and the mega-project to complete the Antwerp ring road, which are traditionally kept off the balance sheet, are included, the total deficit would rise to 3 billion.
Cooling property market
Diependaele announced last week that the Flemish government expected less revenue from registration fees in 2024 because fewer houses are being sold. Belgium, including Flanders, has followed the international trend of a cooling property market due to higher interest rates. This would mean 700 million euros less revenue than the Flemish government had budgeted for.
Another 300 million euros will be lost because economic growth has not lived up to expectations. The Federal Planning Bureau estimates that the economy will grow by 1.3 per cent instead of the previously calculated 1.6 per cent.
This week, ministerial cabinets are examining the 2024 budget, ahead of the traditional September declaration by minister president Jan Jambon to the Flemish parliament on 25 September. Last year, he had to postpone the declaration by four days due to a political deadlock between coalition partners.
(BRV)
#FlandersNewsService | Flemish Budget minister Matthias Diependaele © BELGA PHOTO HATIM KAGHAT
Related news