Rising interest rates and energy prices hit housing market hard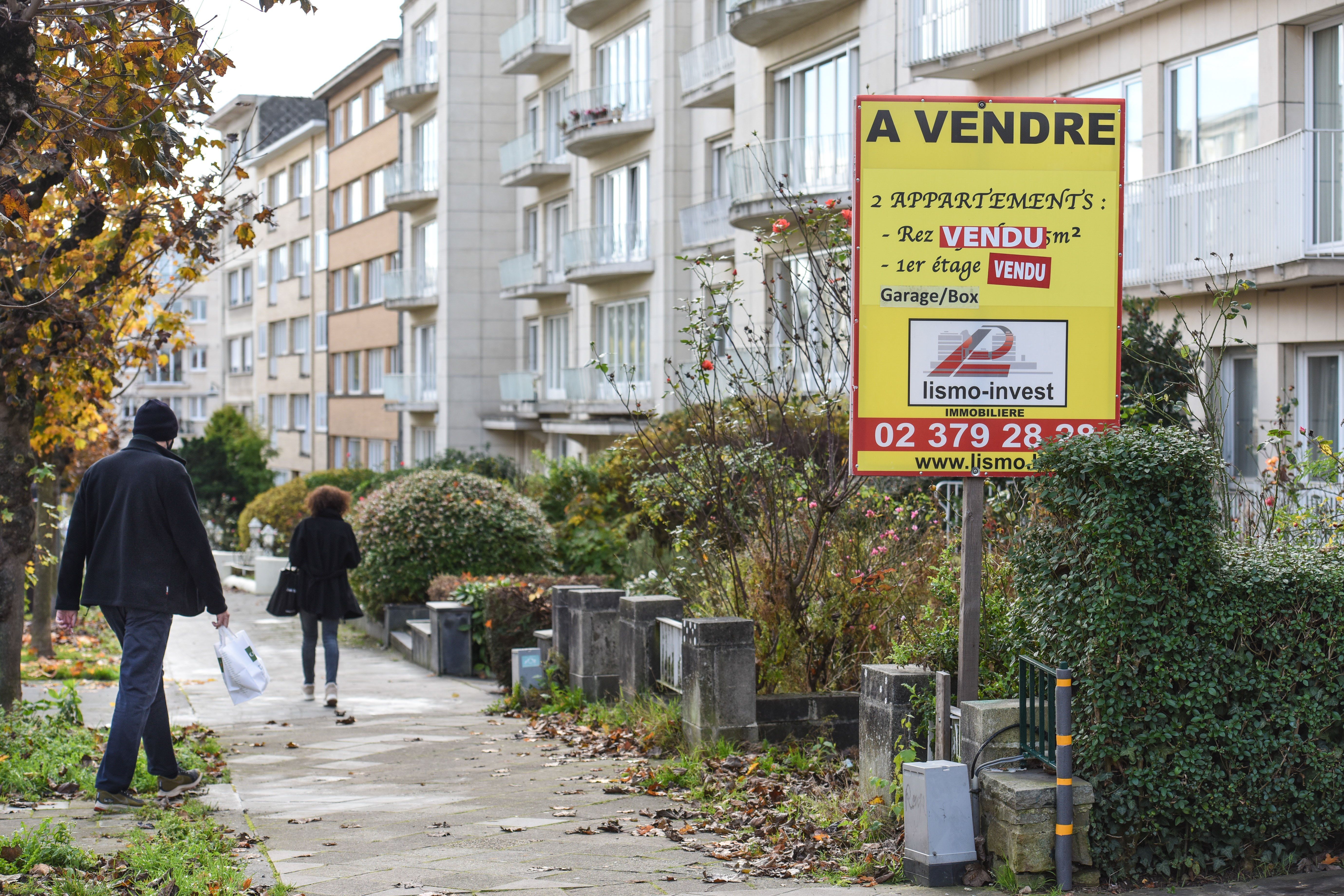 Belgium's purchasing power for real estate has fallen sharply in the last nine months. An average family can now afford a house of 85 m², compared to 103 m² at the beginning of this year. This is according to the price meter of real estate platform Immoweb. With rising interest rates and energy prices, fewer and fewer mortgages are also being applied for.
The falling purchasing power is most visible in Brussels. While residents could still afford 55 m² of living space in January this year, with an average salary they now only qualify for 45 m². Immoweb also highlights that access to housing is becoming increasingly difficult in Brussels, as well as in other major cities.
The European Central Bank (ECB) is forcing national banks to quickly revise their lending rates on real estate to cope with rising inflation.
"If we add to this the increase in house prices visible all over the country, we see that Belgians are facing a significant loss of purchasing power," said Piet Derriks of Immoweb.
In nine months time, the average Belgian household has lost 13 per cent of its borrowing capacity. Therefore, many applicants will have to abandon or revise their purchase project, because they no longer have sufficient financial resources. Yet Belgians are still among the citizens with the best purchasing power in Europe.
"By comparison, a French household can afford 61 m² on average," Derriks stressed.
Due to rising interest rates and the energy crisis, fewer mortgages are being applied for.
"The figures don't lie. There are fewer borrowers - and therefore buyers - on the housing market," John Romain of consultant Immotheker Finotheker told De Standaard.
In one year, mortgage rates have just about doubled.
"In recent years, capital gains on property were boosted by falling interest rates. That is now over."
According to Romain, the property market is on the verge of a turnaround.
"The housing market is changing from a seller's market to a buyer's market."
So in the future, it will no longer be the sellers who determine the price and conditions, but the buyers. Energy-efficient homes will retain their value. Prices of homes that are not future-proof will fall, he argued.
Those who want to make their homes more energy-efficient will have to put down 50,000 euro or more to do so, Romain concluded. He predicts that whoever wants to sell such a house will have to reduce the price accordingly.
(AHU)
© BELPRESS