Flanders and Saxony strengthen ties in technology and energy transition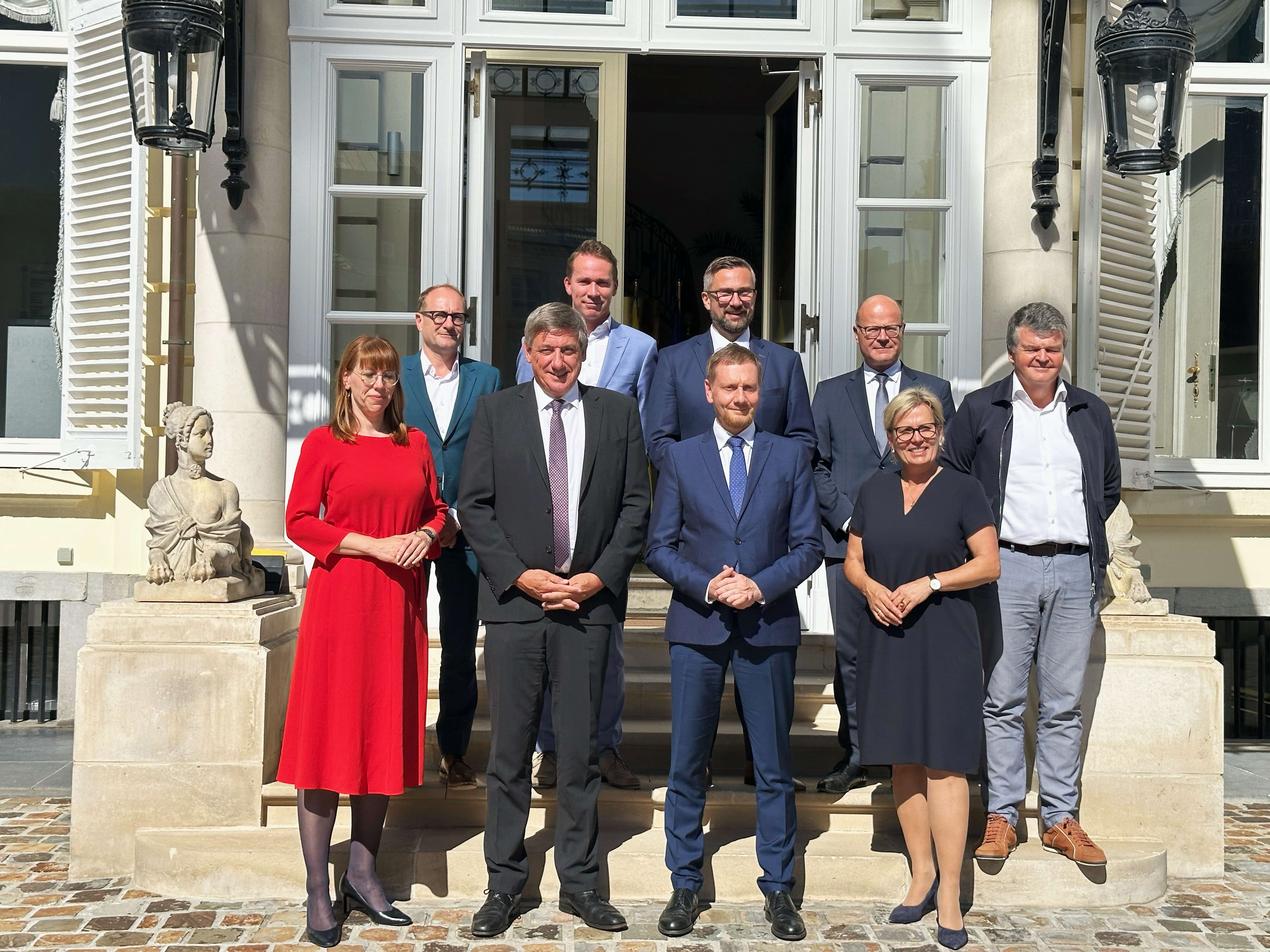 Flanders and the German state of Saxony will work more closely together, said Flemish minister president Jan Jambon after meeting his Saxon counterpart, Michael Kretschmer, in Brussels on Wednesday. The regions signed a declaration aiming to strengthen ties in the fields of technology and innovation and energy transition.
The two regions met for the first time in Brussels on Wednesday. Jambon visited Dresden, the capital of the German state, last year. "Even then, it was clear that Flanders and Saxony have come a lot closer in terms of energy policy and semiconductors," said Jambon, adding that the regions "are ideal partners with considerable economic, scientific, academic, artistic and cultural potential".
Geopolitical battlefield
Flanders and Saxony, for example, want to cooperate on microelectronics, for which a bilateral working group was set up on Wednesday. "Chips are becoming more important than ever on the geopolitical battlefield," said Jambon. "By working even more closely together, we can significantly strengthen and consolidate our global position and that of the EU in international competition."
A bilateral working group on hydrogen will also be set up, where the two regions will share their strongest assets, such as "their strong chemical clusters, wind-water technology, extensive pipeline networks, Flemish ports and Saxon storage potential", according to Jambon.
Flanders and Saxony also agreed on cultural cooperation around Rubens, youth theatre and dance.
#FlandersNewsService | Ministers at a diplomatic meeting between Flanders and the German state of Saxony in Brussels © BELGA PHOTO MAARTEN WEYNANTS