Equestrian foundation aims to make sport more animal-friendly and socially accepted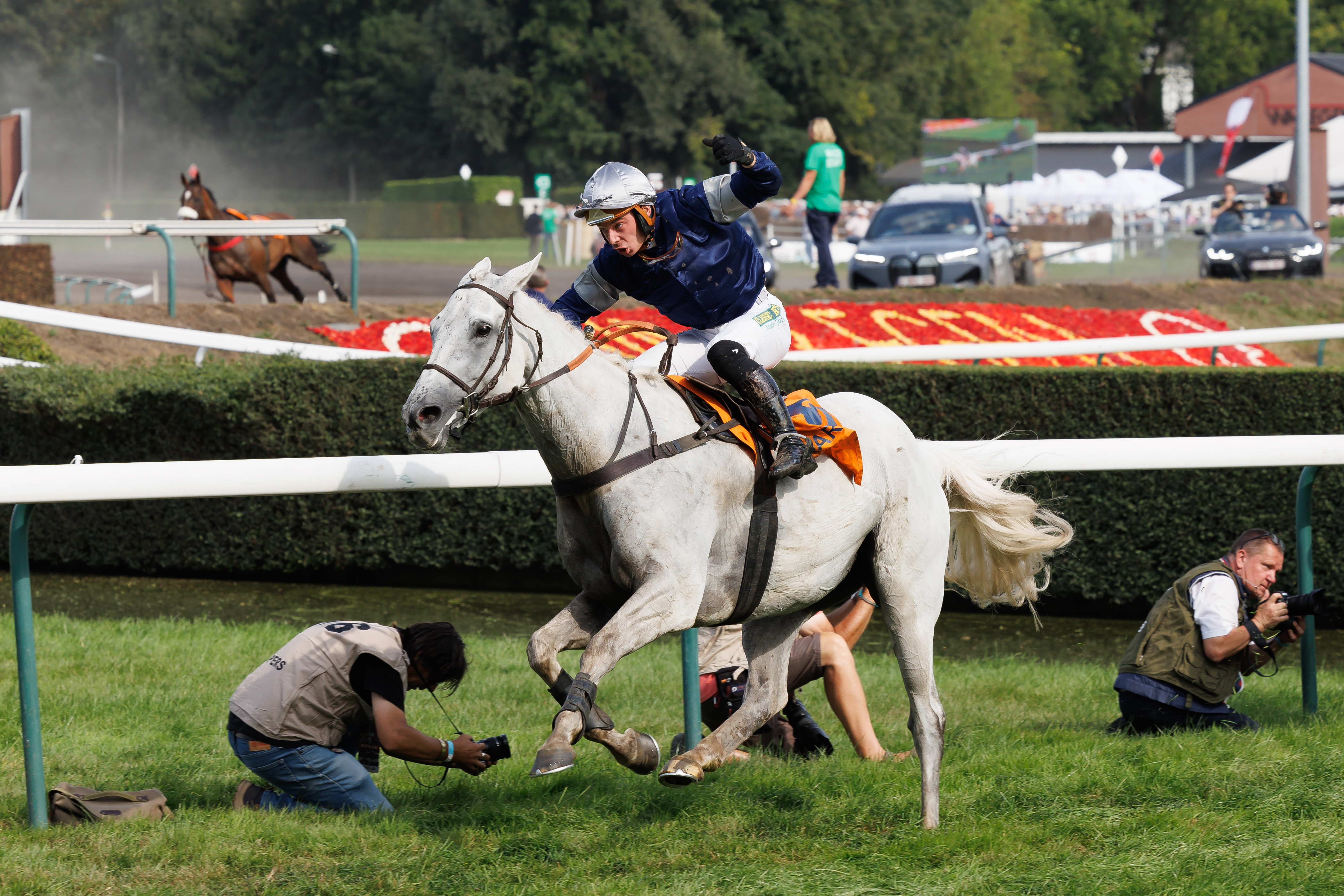 Societal attitudes towards equestrian sport are changing as people become more aware of the industry's impact on horse welfare. That's why the Fédération Équestre Internationale (FEI), the governing body of equestrian sport, is planning positive action to ensure the future of the sport.
The FEI, headed by Belgian Ingmar De Vos, organises international competitions worldwide, including dressage and show jumping. It recently set up a commission to look at horse welfare, which has made some recommendations that are being considered.
"The FEI will play a critical role in advancing equine welfare globally"
"The FEI will play a critical role in advancing equine welfare globally by setting an example that others aspire towards," the organisation states. It says it will embed equine welfare into its structure and way of working to demonstrate its commitment to prioritising equine welfare in policy and practice.
In particular, the organisation wants to convince national federations to put more effort into horse welfare in sport. "National Federations (NFs) represent some 96 to 98 per cent of all equestrianism," it says in a press release. "The influence these NFs have is huge and means they have one of the most important roles to play in obtaining a social license for the sport in their respective countries."
"More and more pressure is mounting on the equestrian community to improve"
"In Europe, especially, more and more pressure is mounting on the equestrian community to improve and to make sure that the majority of society can stay positive about our sport." Furthermore, the FEI says it is encouraging to note that "the British Equestrian Federation and the Irish Equestrian Federations have taken the decision to start writing their strategies regarding sustainability and will implement some of the recommendations, made by the commission, already".
Serious welfare issues
Both countries have a questionable reputation when it comes to horse racing. Hundreds of animals die on racecourses each year. Animal Aid, a UK-based animal welfare charity, tracks these figures, which do not include the deaths of horses during training or elective euthanasia.
Several other serious welfare issues are associated with equestrian sport, including irresponsible ownership and breeding, long-distance transport and isolation. Many owners prefer to keep their often costly horses separately, believing they are very aggressive towards each other and have a high risk of injury. As horses are herd animals, this restricts their ability to meet their natural needs.
Equestrian sport is also popular in Belgium, with the Waregem Koerse being one of the most famous events of the year. Held on the Tuesday after the last Sunday in August, the races attract around 40,000 spectators. As in other countries, the Waregem Koerse is also a social event that attracts many entrepreneurs, high-ranking officials and celebrities. Fashionable clothes and ladies' hats decorate the event.
Nevertheless, during the 2022 edition, a five-year-old horse fell and was put to sleep after breaking its right thigh during the second obstacle course. "Too bad, but it was the only right decision," said Stefaan Lammens, spokesperson for Waregem Koerse at the time. Animal welfare organisation Gaia, which reported the accident to the press last year, will again be on hand to monitor this year's races.
#FlandersNewsService | © BELGA PHOTO KURT DESPLENTER
Related news