Evacuation of remaining Scouts from World Jamboree begins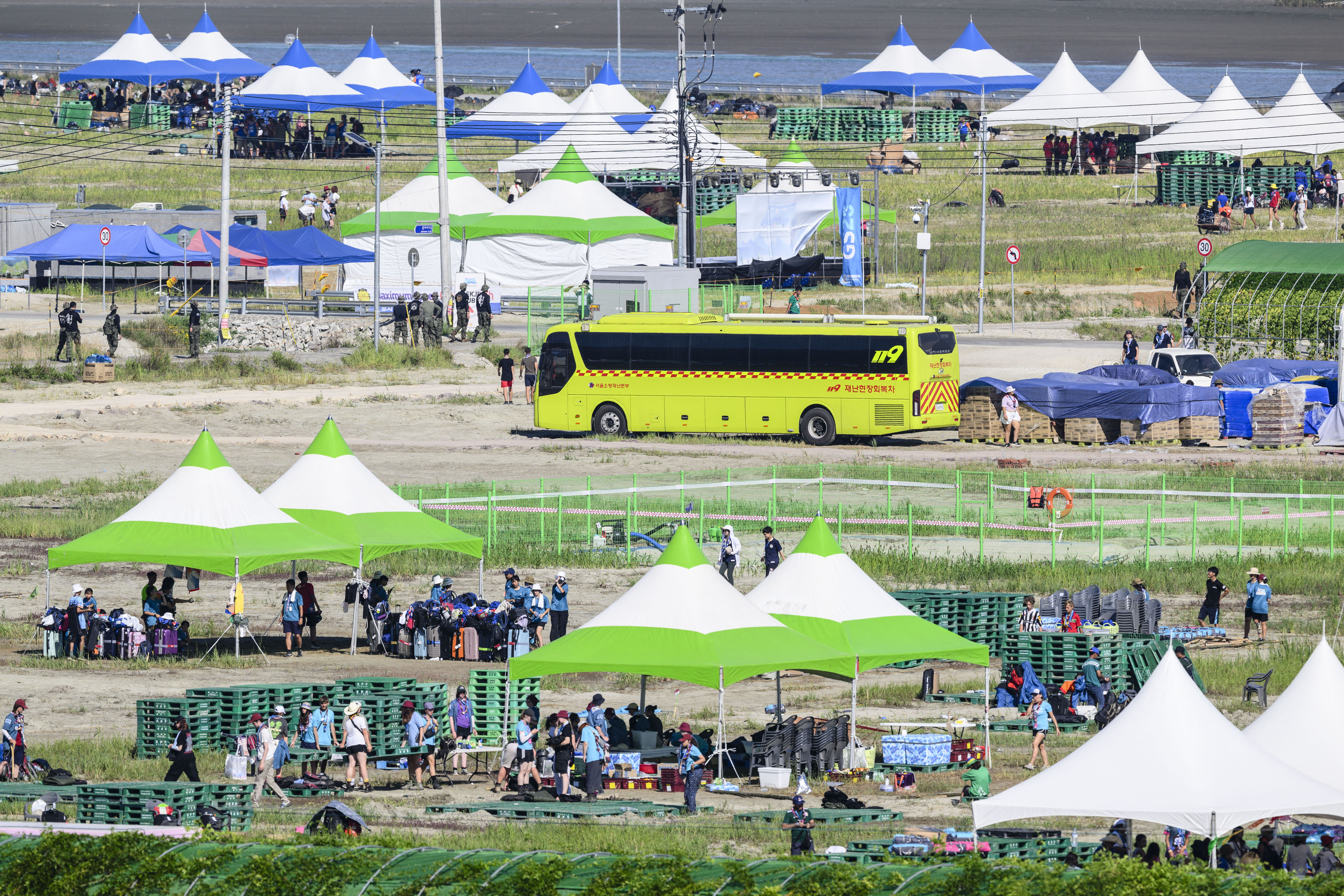 The evacuation of participants at the 25th World Scout Jamboree in South Korea began on Tuesday morning. This was reported by the South Korean news agency Yonhap. Contrary to earlier reports, not all Scouts will be taken to the country's capital, Seoul.
A total of 1,022 buses will take participants from 156 countries to accommodation in eight cities and provinces. In addition to Seoul, these include the cities of Incheon, Daejeon and Sejong, and the provinces of Gyeonggi-do, Chungcheongnam-do, Chungcheongbuk-do and Jeollabuk-do.
The original plan was to evacuate everyone to the capital, but the search area was widened as it was difficult to find enough available places.
K-pop concert
The Scouts will be housed in university dormitories, training centres and schools. They will attend a K-pop concert in Seoul on Friday as a final event.
The World Scout Jamboree is the largest international youth camp in the world, with around 43,000 young people from 160 countries taking part, including some 1,250 Belgians. Thousands of participants, including 4,000 Britons and 1,500 Americans, left the event early at the end of last week due to extreme heat and poor organisation.
© ANTHONY WALLACE / AFP