World Scout Jamboree shortened due to typhoon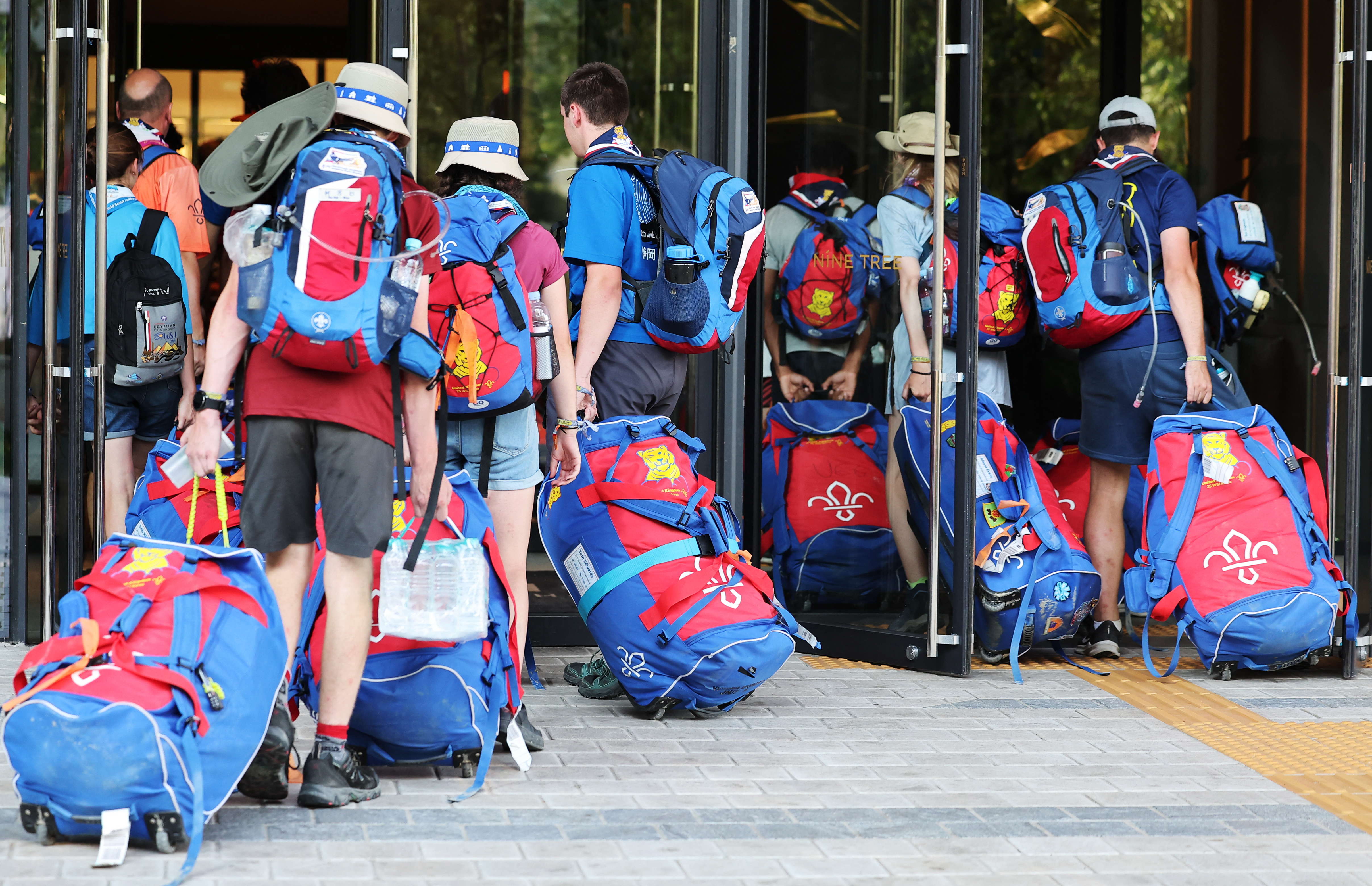 Typhoon Khanun has forced the World Scout Jamboree in South Korea to finish early, with all participants having to leave.
The Belgian delegation of around 1,250 young people will also be evacuated, said Jan Van Reusel, spokesperson for the Scouts and Guides of Flanders. Participants at the world's largest international youth camp will be taken by bus to the capital Seoul on Tuesday morning, he told Het Laatste Nieuws.
Army support
The World Organization of the Scout Movement (WOSM) announced the news on its website. "The WOSM and the Korean army will support this controlled operation so everything can be calm and well organised," Van Reusel said. "The delegations from each country can stay together in their contingent as much as possible."
South Korea's weather agency warned of an approaching typhoon on Sunday. Khanun could make landfall next week but has already caused damage in Japan and China, among other places.
The World Jamboree is the largest international youth camp, attended by more than 40,000 young people from around the world. The event has been in the headlines recently as authorities had to take care of around 400 Scouts who fell ill as a result of the extreme heat. British and American Scouts had already pulled out due to the high temperatures. The camp was due to end on 12 August.
© YONHAP/ AFP
Related news