European Vega rocket with Belgian instruments on board launched successfully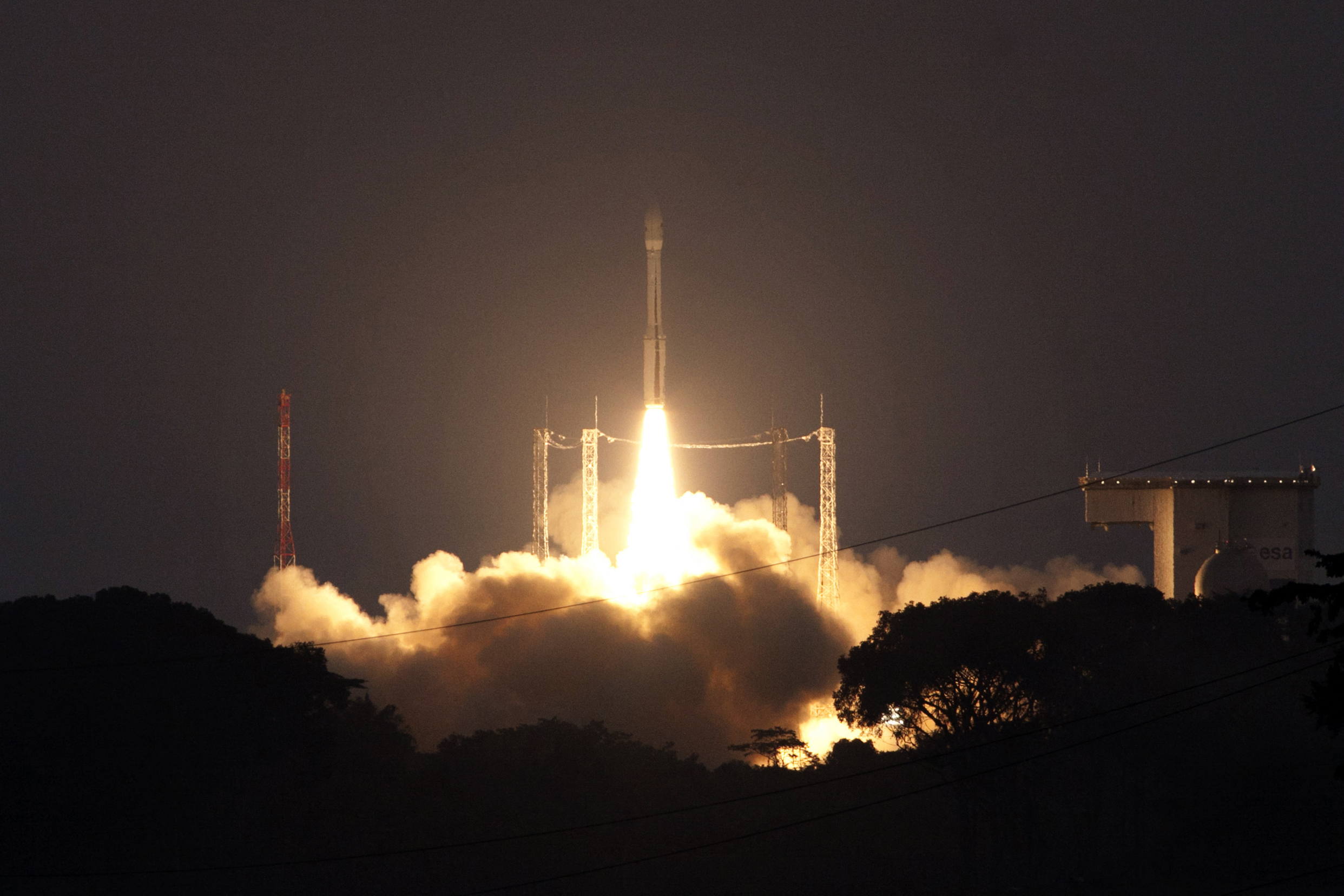 Europe's lightweight Vega rocket was successfully launched last night from the French Guiana launch site in South America. The spacecraft is carrying several Belgian-made instruments, Flemish public broadcaster VRT reports.
The rocket, built by the French company Arianespace, carries several Belgian instruments, including a satellite from the Flemish Institute for Technological Research (VITO) and the Belgian space company Aerospacelab. The satellite can be used to monitor plant growth on Earth. Three measuring instruments built by the Flemish university KU Leuven are also on board.
Difficult year
With the third and final launch from the Kourou space base for 2023, a difficult year for European space travel comes to an end. A last Ariane 5 mission was last launched at the beginning of July. The arrival of its successor, the Ariane 6, is taking a long time: the first flight is planned for 2024. In addition, the Italian launch vehicle Vega-C will remain grounded until at least the fourth quarter of 2024.
The Vega launcher is the only rocket currently available to Europe while it waits for the Ariane 6, which is not yet ready. The mission was originally scheduled for last Friday, but was scrapped at the last minute due to technical problems. It was the 23rd launch of a Vega rocket since the first in 2012.
#FlandersNewsService | Illustration of a previous launch of a European Vega rocket © PHOTO AFP / JEROME VALETTE
---
Related news