European Parliament criticises migrant deal with Tunisia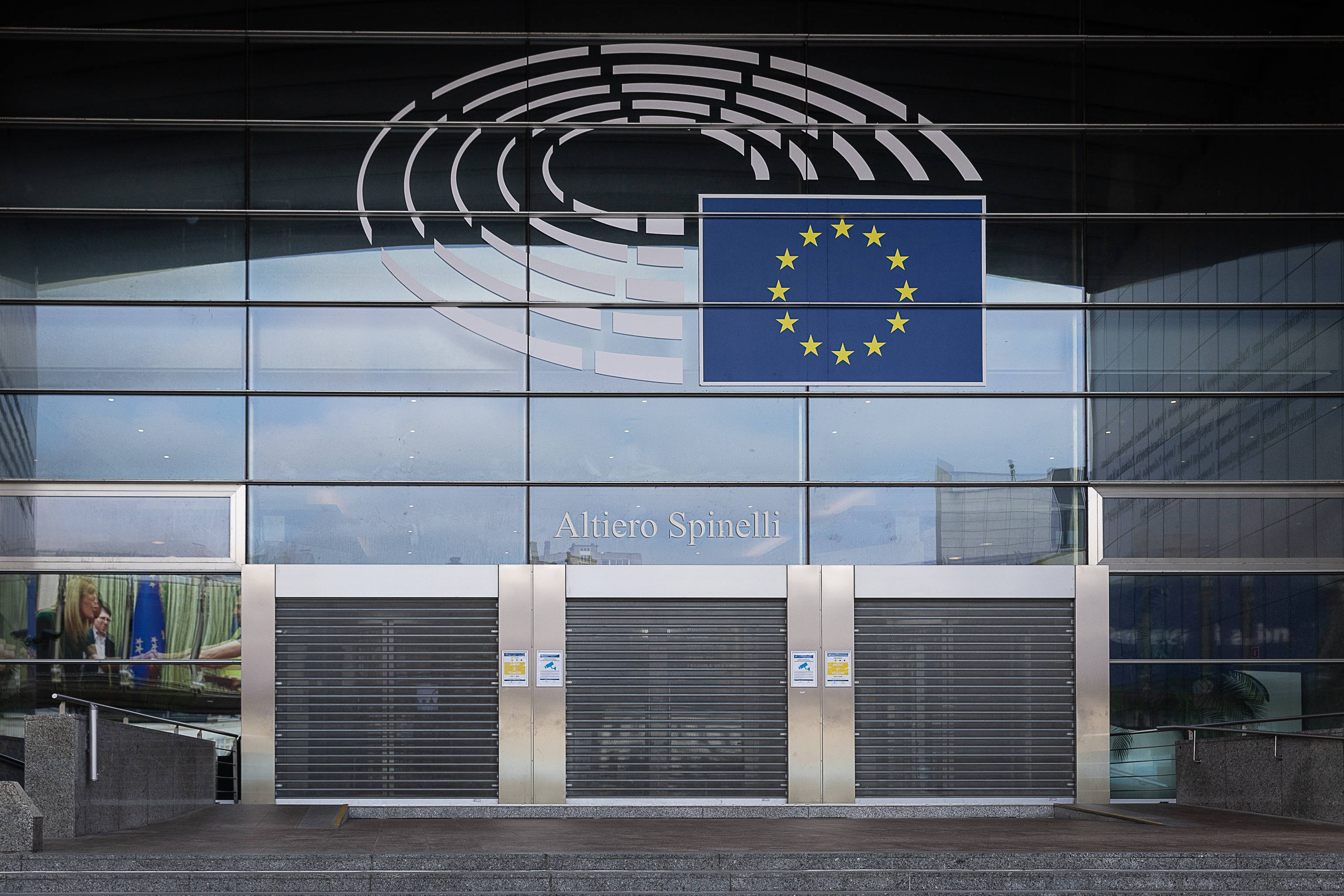 The European Parliament has strongly criticised the agreement Europe has reached with Tunisia to stem the flow of migrants. Left and centre parties called the agreement a "dirty deal" on Tuesday, while the right continues to support it.
European Commission president Ursula von der Leyen and the Dutch and Italian prime ministers, Mark Rutte and Giorgia Meloni, reached an agreement with Tunisian president Kais Saied in July. Tunisia pledged to stop migrants trying to reach Europe in exchange for economic aid.
Despite this, migration from Tunisia and across the Mediterranean has increased in recent weeks. Pictures have also emerged of Tunisian security forces allegedly driving migrants into the desert and abandoning them. Dozens of people have died.
"Tomorrow [during her State of the Union address] von der Leyen will claim she is defending democracy against autocracy. But at the same time she is defending her 'dirty deal' with the ruthless dictator Saied," said Green MEP Tineke Strik.
"We have given a 250 million euro cheque to an autocrat who undermines human rights"
"After two months, we still do not know all the details of the agreement," said Liberal MEP Hilde Vautmans. "What is clear, however, is that we have given a 250 million euro cheque to an autocrat who undermines human rights and incites violence against migrants."
Several MEPs also criticised the fact that Von der Leyen, Dutch prime minister Mark Rutte and Italian PM Giorgia Meloni were claiming to speak on behalf of the EU, while the European Parliament had no say in the matter.
Right wing defends deal
Right-wing groups, however, continue to defend the deal. ECR MEP Giuseppe Milazzo, a colleague of Meloni's, said the agreement was the only way to put an end to the many deaths that occur during Mediterranean crossings.
EPP leader Manfred Weber said criticism of the deal was unjustified. He said other European leaders should back the deal and start talks with other countries. "There is nothing better on the table," he said. "What is the alternative? Nobody is naive, but let's intensify the talks with our partner countries and start from their problems."
© BELGA PHOTO JAMES ARTHUR GEKIERE
Related news