EU reaches migration deal with Tunisia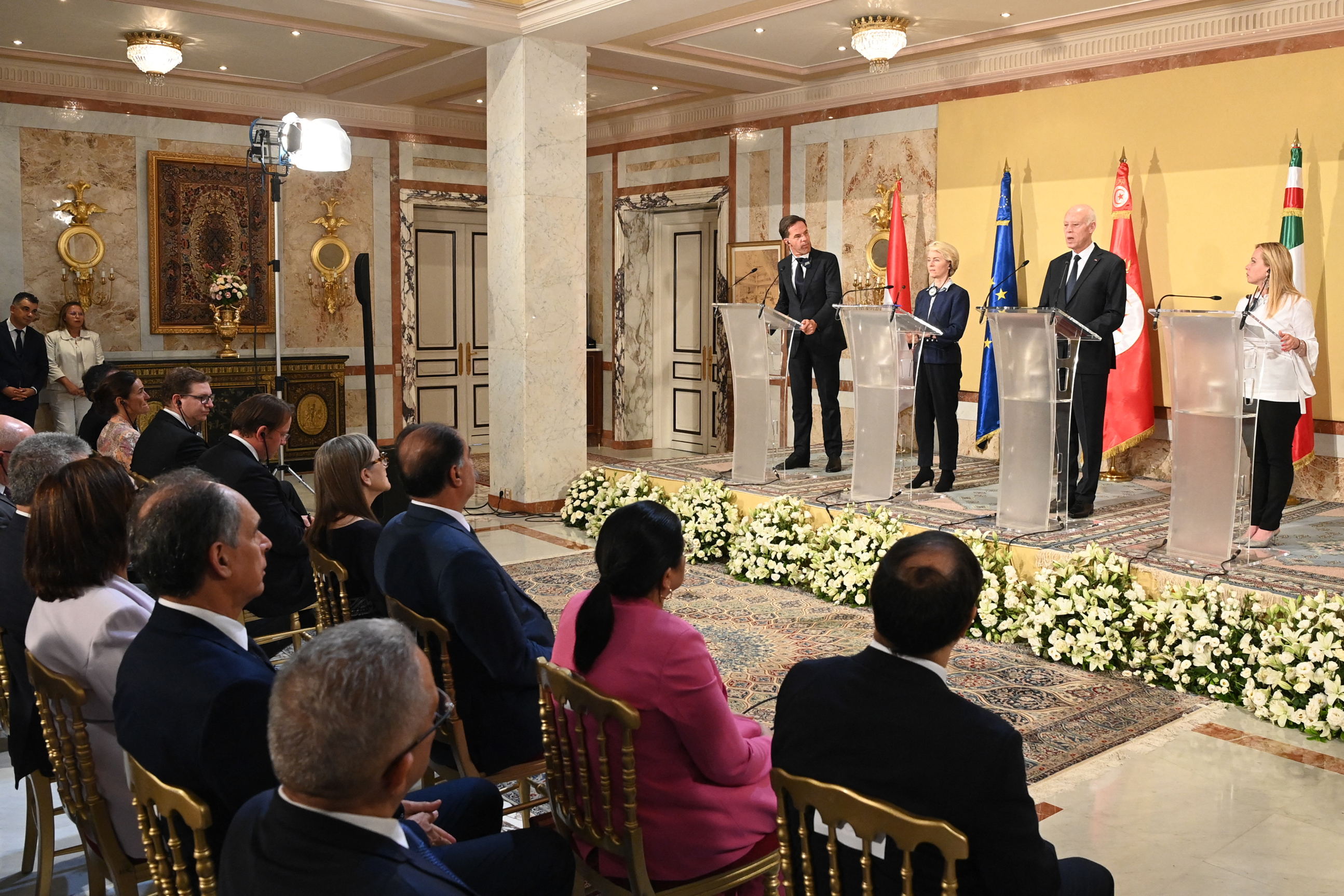 The European Union and Tunisia reached a deal on migration on Sunday. In return for financial support, the Tunisian government will take measures to curb irregular migration to Europe.
European Commission president Ursula von der Leyen, outgoing Dutch prime minister Mark Rutte and Italian prime minister Giorgia Meloni travelled to Tunisia on Sunday to remove the final obstacles.
The agreement will see Tunisia improve border security and crack down on human trafficking in return for EU investment to boost the Tunisian economy. Tunisia is currently one of the main transit countries for irregular migration to Europe. 
"We need to crack down on criminal networks of smugglers and traffickers"
"Migration is a significant element of the agreement we have signed today," Rutte said at a press conference in Tunis on Sunday. "It is essential to gain more control of irregular migration."
"The tragic shipwreck a few weeks ago, in which many people lost their lives, was yet another call for action," said von der Leyen. "We need to crack down on criminal networks of smugglers and traffickers."
Financial details of the agreement were not disclosed on Sunday. Last month, von der Leyen said the EU was ready to provide Tunisia with more than 1 billion euros in areas including trade, investment and energy cooperation.
The deal, which has drawn criticism over Tunisia's human rights record and treatment of migrants, will now be presented to EU countries. 
The European Commission wants to reach similar agreements with more countries across Europe, and the Tunisia deal should serve as a blueprint, von der Leyen said last week.
© PHOTO TUNISIAN PRESIDENCY / AFP
Related news