Euro 2024: Belgium move closer to qualification, but doubts remain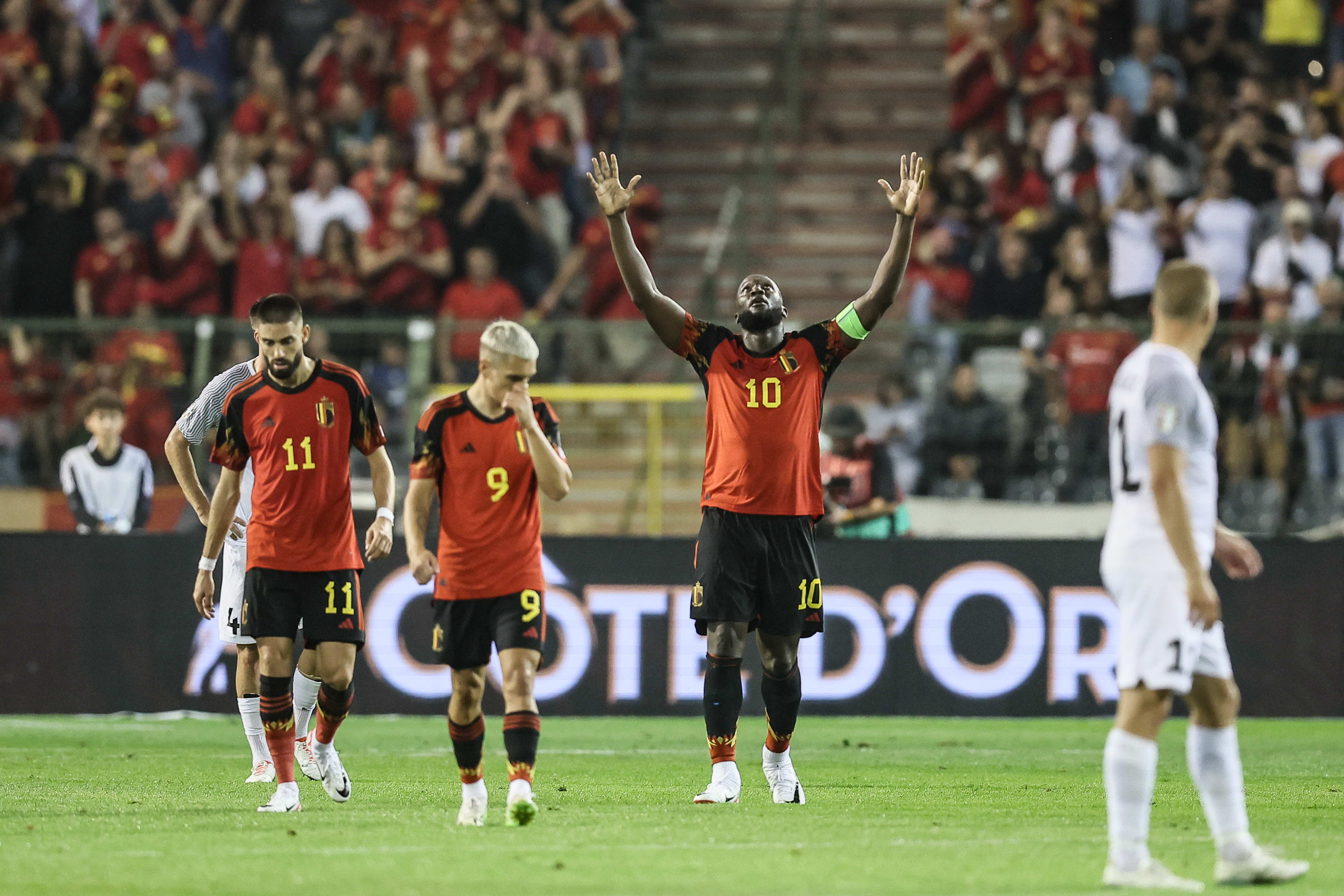 After a narrow 1-0 win over Azerbaijan on Saturday, Belgium crushed Estonia 5-0 on Tuesday in the fifth round of qualifying for UEFA Euro 2024. Belgium's qualification for the tournament is all but assured, but doubts remain about the team's ability against better opposition.
The match in Azerbaijan did little to inspire confidence, with Belgium's only goal coming from a lucky deflection. The team, ranked 121st in the world, even had the upper hand at times. "Our performance can and must be better," said coach Domenico Tedesco.
Tuesday's match in Brussels against an equally weak Estonia was a different story. The away side conceded after just three minutes and never looked like beating the Belgians.
Defensive troubles
But a couple of crucial errors in both games showed that Belgium's defence still has a long way to go. Azerbaijan and Estonia may not have had the ability to punish those mistakes, but higher quality opponents undoubtedly will. The matches against Austria and Sweden in October will be a better test of the Red Devils' progress under Tedesco.
There are some mitigating factors. For one thing, Tedesco is still relatively new to the job. With many players retiring after the World Cup in Qatar, this is a very young side. And Thibaut Courtois and Kevin De Bruyne, two of Belgium's most important players, are both injured for the foreseeable future.
The five goals against Estonia were undoubtedly a confidence boost, and there were other reasons to celebrate. Jan Vertonghen scored the opener on his record 150th appearance for the national team. Romelu Lukaku, meanwhile, scored his 76th and 77th goals for Belgium. Only 11 players in the history of the sport have done better.
Belgium's qualification for Euro 2024 is all but assured thanks to Austria's win over Sweden. The clash in Vienna in October will decide the group winners. Both countries are on 13 points, with Belgium leading on goal difference. The top two in each group qualify directly, with the team that finishes first having an advantage in the draw for the competition's group stage.
© BELGA PHOTO BRUNO FAHY
Related news