EU presidency: Belgium leads first Agriculture Council meeting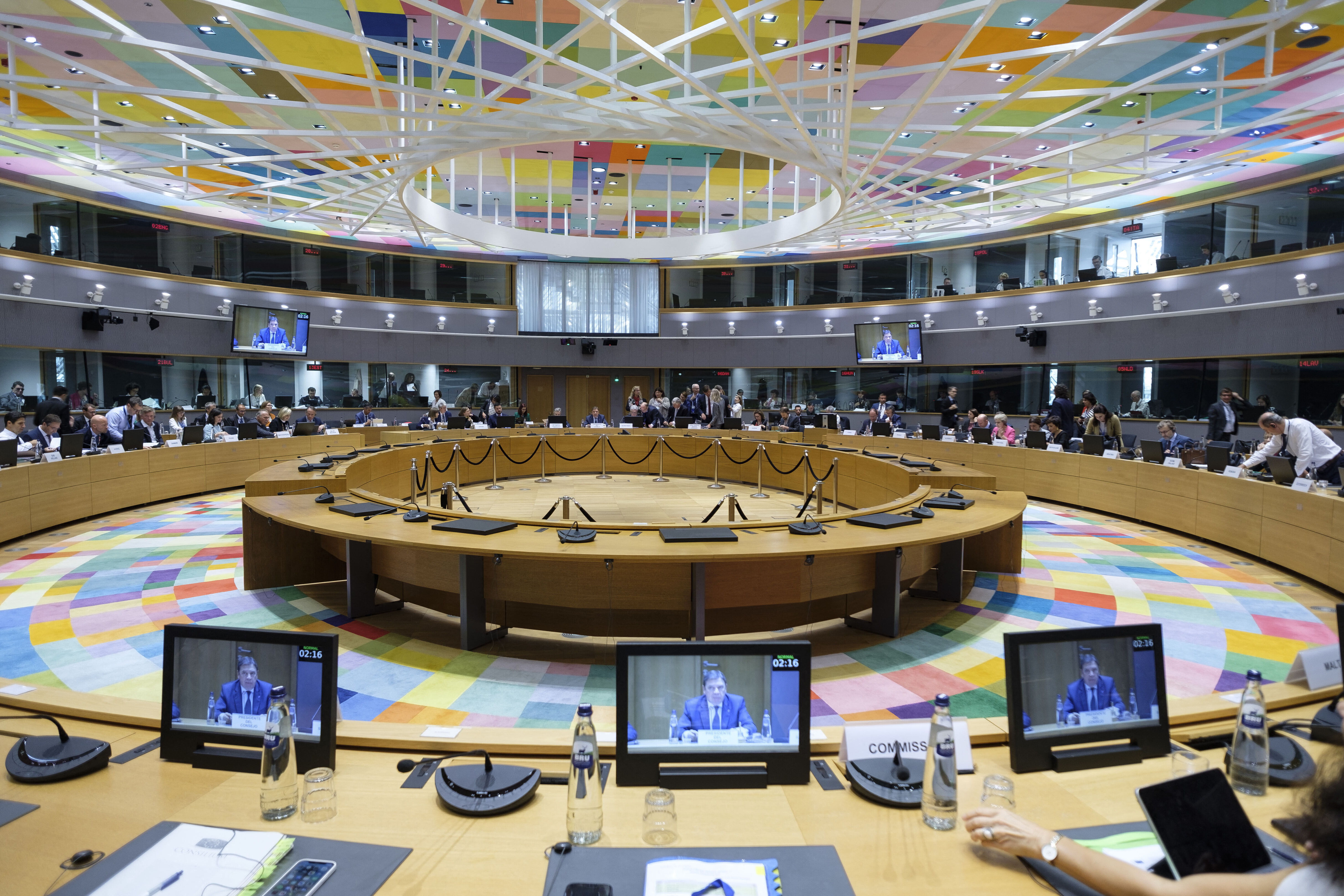 Belgium's minister of Agriculture, David Clarinval, will chair the Council of European Agriculture ministers on Monday alongside his Flemish counterpart, Hilde Crevits, due to the formation of the new Spanish government.
Belgium will formally take over the presidency of the Council of the European Union from 1 January to 30 June 2024, succeeding Spain. Belgian ministers will chair the councils in their areas of responsibility.
However, Clarinval of francophone liberals MR will chair the Council alongside Crevits, of Flemish Christian democrats CD&V, replacing his Spanish counterpart, Luis Planas. Planas has been detained in Madrid following the formation of the new coalition government led by prime minister Pedro Sánchez, who was re-elected by parliament for a new term on Thursday alongside Catalan separatists.
Sánchez may announce the composition of his new team on Monday, ending almost four months of deadlock since the general election on 23 July.
Crevits hopes the first meeting she chairs will produce results. "We have the first political discussion about the fisheries opportunities for 2024. I hope that the result of the discussion today will be a big agreement at the Council of December so we can have good quotas for our fishermen in 2024," she said before the meeting.
Through the EU's common fisheries policy, member states have established common rules to sustain fish stocks and provide healthy food at reasonable prices.
The leading fish stocks and fisheries are managed at EU level through multi-annual management plans and annual catch limits for most commercial fish stocks. These are also referred to as "total allowable catches (TACs)" or "fishing opportunities." Member states allocate the TACs through national quotas and must ensure their quotas are not exceeded.
#FlandersNewsService | Council of Agriculture and Fisheries ministers in Brussels, September 2023 ​ © PHOTO MONASSE T/ANDBZ/ABACAPRESS.COM
---
Related news