EU presidency 2024: Belgium to put integration of EU candidates on agenda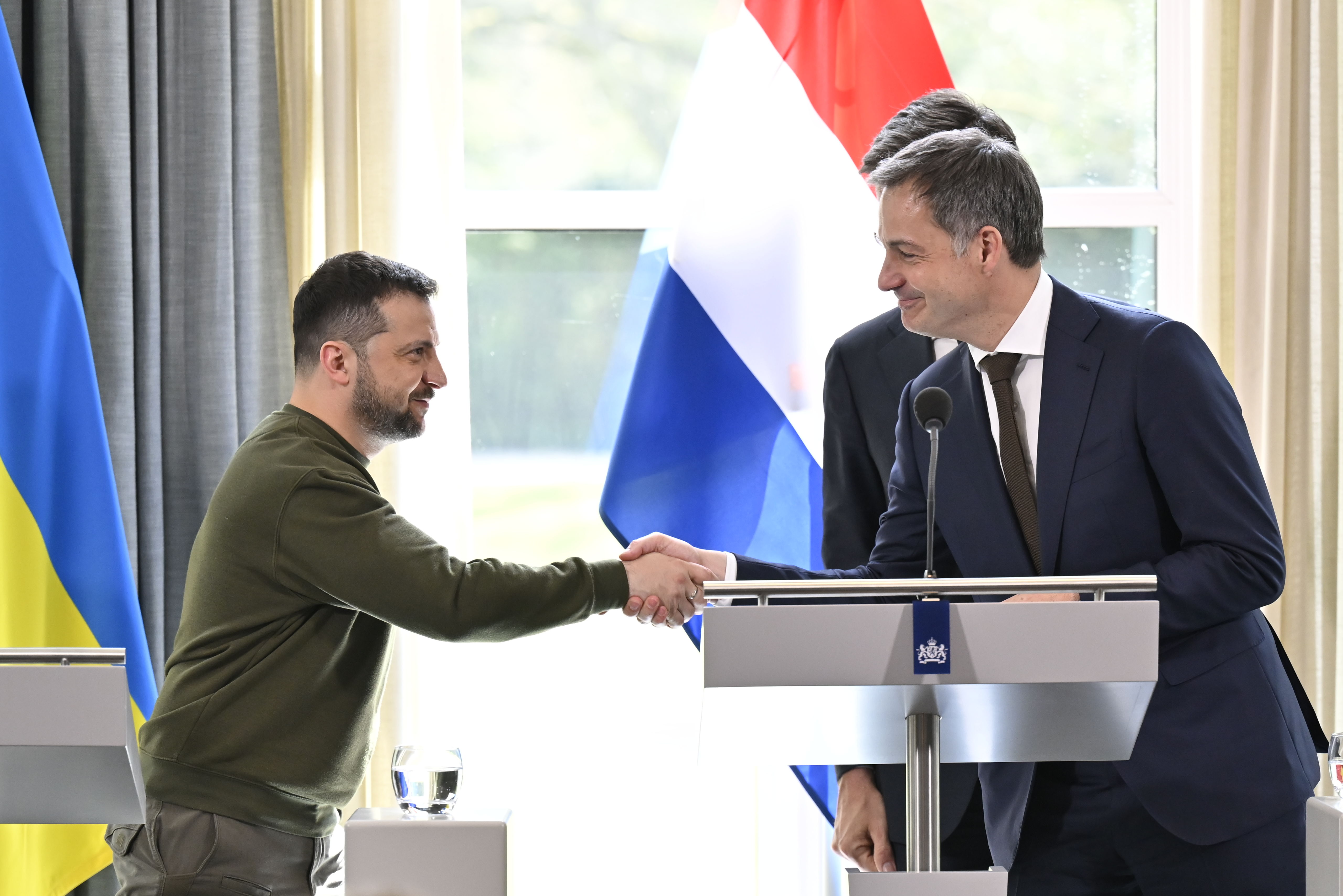 During its presidency of the Council of the European Union from January to June 2024, Belgium intends to launch a debate on candidate countries' integration into the EU. This was confirmed by prime minister Alexander De Croo's cabinet on Friday. The discussion will cover values as well as social and economic issues.
De Croo and Dutch prime minister Mark Rutte met in The Hague on Thursday with Ukrainian president Volodymyr Zelenskyy, who hopes to gain approval for his country's accession this year before negotiations begin. However, this will be a long-term process requiring the candidate country to transpose all European legislation.
The European Commission will publish a comprehensive report on Ukraine's progress towards membership this autumn. It will then be up to leaders to decide unanimously on the next steps.
As a political response to Russia's invasion of Ukraine, EU leaders decided on 23 June 2022 to grant candidate status to Ukraine and Moldova. Ukraine cannot become a member while the war is ongoing, as there should be no dispute over a country's territory when it joins.
Copenhagen criteria
Countries wishing to join the EU must meet the Copenhagen criteria. The Ukrainian government must therefore implement the necessary reforms to strengthen the rule of law, democracy and the fight against corruption.
The Ukrainian economy is not yet ready for the European single market, although the country is increasingly integrated with the EU.
Serbia, Montenegro, Albania, Bosnia and Herzegovina, North Macedonia and Turkey have candidate status.
© BELGA PHOTO DIRK WAEM