Belgium announces new military aid for Ukraine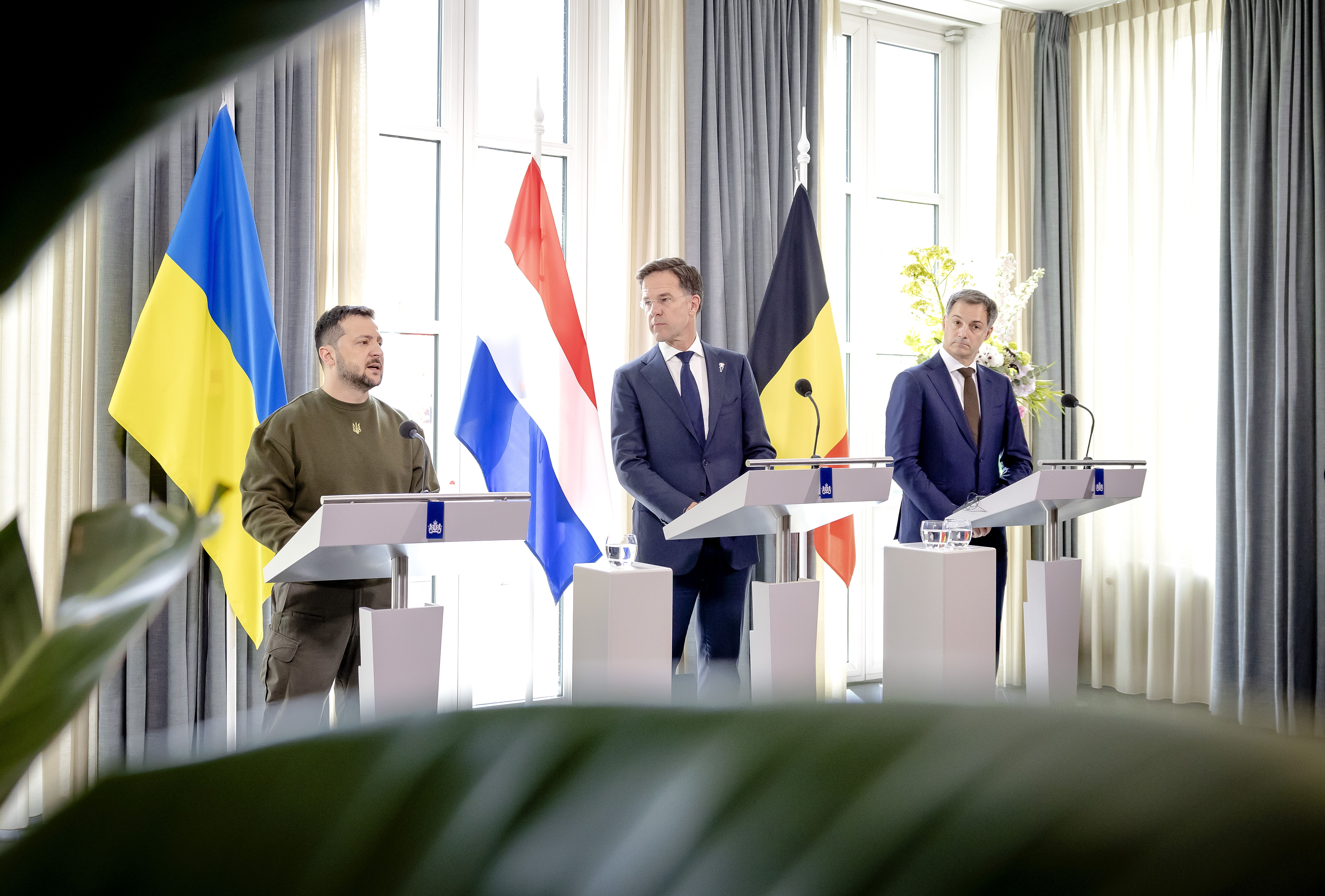 Belgium is preparing a new military aid package for Ukraine, prime minister Alexander De Croo announced on Thursday after a meeting with Ukrainian president Volodymyr Zelensky and Dutch prime minister Mark Rutte in The Hague.
"Belgium is preparing a new military aid package," De Croo said during a press conference with Zelensky and Rutte at the Casthuis, the official residence of the Dutch head of government in The Hague.
He did not go into detail, but said it would consist of military equipment to replenish Ukraine's reserves. A decision is expected by the end of this month or early next month.
Frozen assets
Belgium is also working on the 180 billion euros of Russian assets frozen on its territory. In the March budget adjustment, Belgium had already decided to use part of the tax on the interest generated by the assets to help Ukraine. De Croo said he wanted to use all the interest for this purpose.
To achieve this, Belgium is working with the European Commission on a legal framework. "We want to play a leading role," said De Croo. "Using this money for the war effort and reconstruction in Ukraine makes perfect economic and moral sense."
"We all want to see a different Vladimir here in The Hague"
On Thursday morning, Zelensky gave a speech at the World Forum in The Hague called "No peace without justice for Ukraine", in which he insisted that Russia's war crimes against his country must be dealt with.
"We all want to see a different Vladimir here in The Hague," he joked. "He deserves to be brought to justice for his criminal acts. I am sure that will happen if we win the war. And we will win."
Capital of international law
As far as Zelensky is concerned, that trial will occur in The Hague, "the capital of international law", he said. Since the war broke out, 85,000 war crimes have been reported, including rape, torture, child abduction and murder. The International Criminal Court in The Hague is investigating crimes committed during the war in Ukraine.
Zelensky visited the Netherlands for the first time on Thursday in an unannounced visit. He is also expected to visit the German capital Berlin on 13 May. Although police have confirmed the media reports, they stressed that the information was confidential. As a result of the leaks, it is unclear whether the visit will take place.
© ANP PHOTO ROBIN VAN LONKHUIJSEN / © BELGA VIDEO FRISIEN VERVAEKE