Etterbeek to add context to its colonial-era statues and street names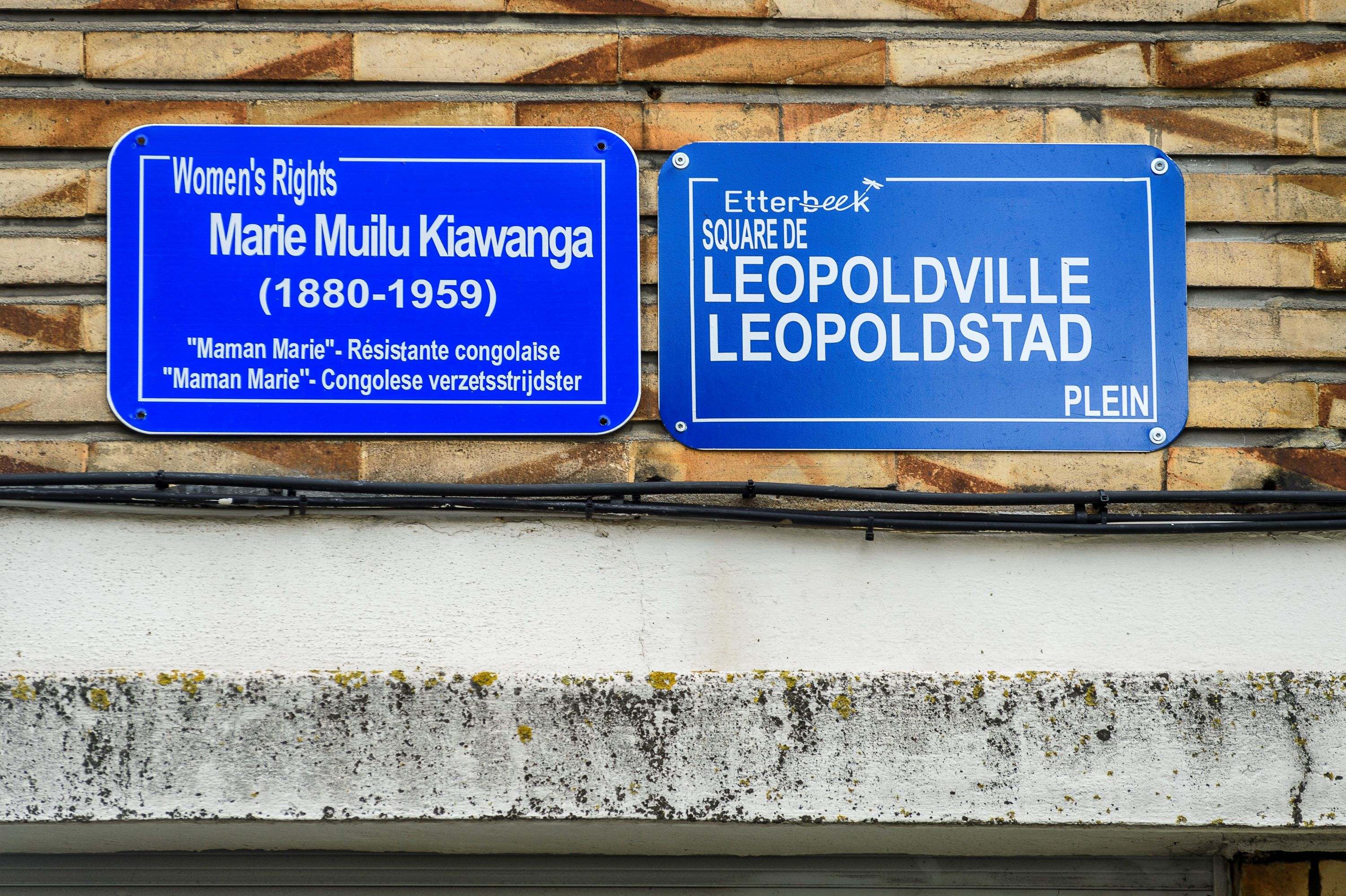 The Brussels district of Etterbeek is planning to add contextual signs to its statues, street names and monuments that refer to Belgium's colonial history.
Mayor Vincent De Wolf is following the advice of a commission of citizens and political representatives who have been holding discussions about the issue for the past 18 months. Their consensus is that providing historical context to the public is a better solution than removing the items from the streetscape altogether.
Several streets in the district carry the names of men with links to colonialism, including Boulevard Général Jacques, Rue Commandant Ponthier and Rue Baron Dhanis.
An expert group will provide context for the sites by, for example, by installing signs with explanations. The work should be ready ahead of the local elections in October 2024. The municipality will also organise an event each year to explain decolonisation, in conjunction with art academies, associations and schools.
'Minimum requirement'
This contextualisation should be as inclusive as possible, said Marie-Sophie de Clippele of the National Fund for Scientific Research, the co-author of a 2022 report on decolonialisation of public space in the capital. She called for the work to be done in a way that includes local residents and associations. 
"Contextualisation is the minimum requirement, whether it's with a leaflet, a QR code or an app integrating a route," she said. Other options include "a symbolic commemoration ceremony or the placing of another statue bearing new values opposite the old statue".
In recent years, the move to decolonise Belgium's public space has been gaining momentum. Several statues in Brussels have been vandalised, and the large statue of King Léopold II on horseback on Place du Trône has been repeatedly graffitied and defaced with red paint. Most recently, on 15 September, red paint symbolising blood was thrown over the Monument to the Belgian Pioneers in Congo in Cinquantenaire park. 
Under Léopold's reign in Congo, from 1885 to 1908, millions of Congolese people died as a result of brutal treatment by colonial forces, hunger and disease. The Belgian state took over from the king from 1908 until Congo gained independence in 1960.
In June 2020, King Philippe expressed his "deepest regrets" for abuses committed against the Congolese people in a letter to president Félix Tshisekedi. The apology – the first issued by Belgium – had been the subject of several debates in parliament in the preceding months. 
© PHOTO BELPRESS
---
Related news