EP president hopes to open accession talks with Ukraine by end of 2023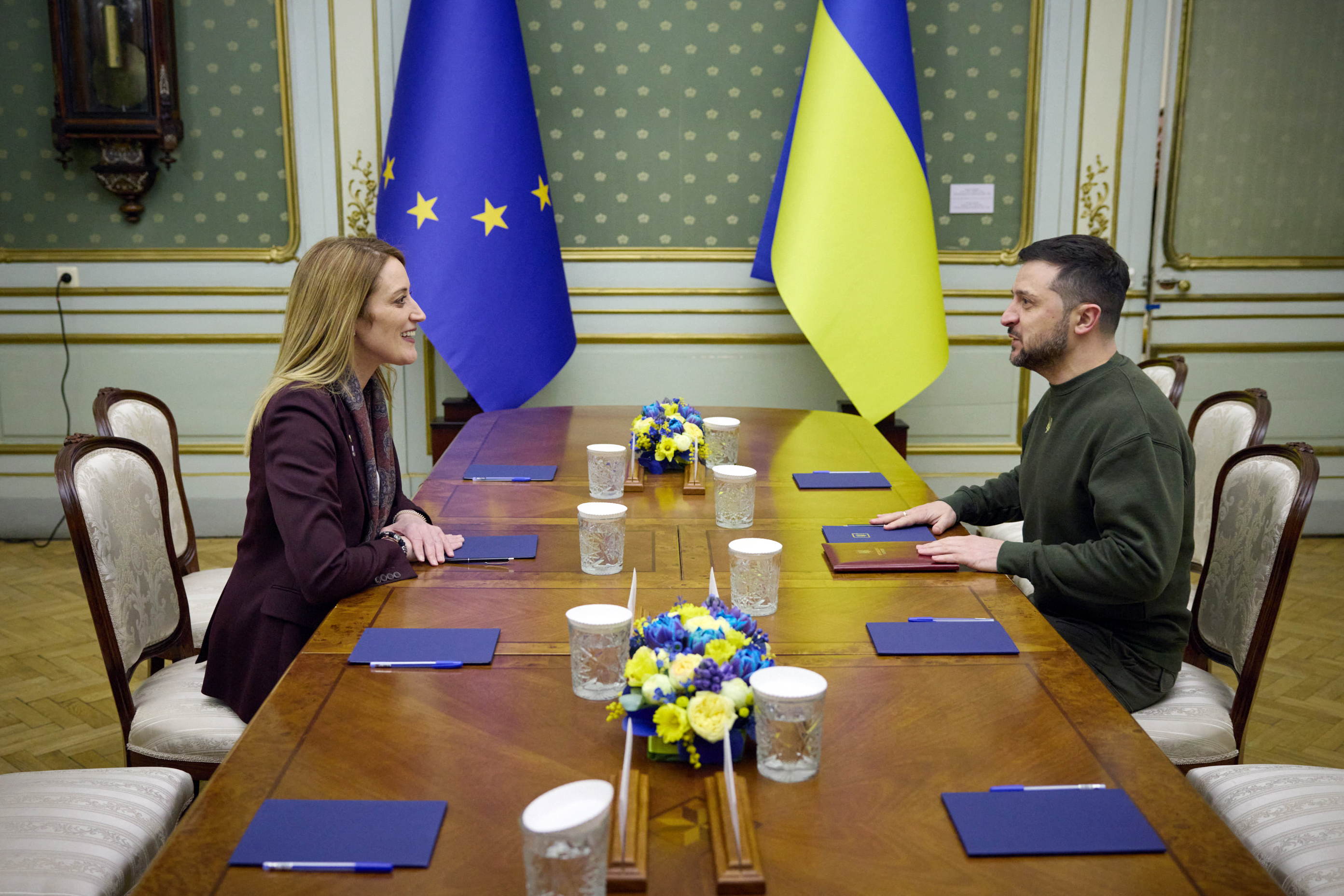 The president of the European Parliament, Roberta Metsola, hopes the EU will open accession negotiations with Ukraine and Moldova by the end of the year, saying that the hopes of these candidate countries should not be "disappointed".
In an interview on Tuesday with the European Newsroom, a group of European press agencies including AFP and Belga, the Maltese leader was asked about the 2030 deadline for EU enlargement proposed by Council president Charles Michel.
"Instead of focusing on the date - let's say it's good that a date is on the table - let's focus on hopefully opening accession negotiations by the end of the year," Metsola said.
"Each country is going its way, but let us not disappoint the millions of people who call Europe their home"
"If Ukraine and Moldova are ready, accession negotiations should be able to start, and then measures could be taken gradually. Each country is going its way, but let us not disappoint the millions of people who call Europe their home," she said.
Metsole was the first head of an EU institution to visit Kyiv in April 2022, after Russia's invasion of the country. In a symbolic gesture, the EU granted candidate status to Ukraine and Moldova in June 2022. However, it denied this status to Georgia, demanding further reforms from Tbilisi.
Seven benchmarks
To move to the next stage, the opening of accession negotiations, the Commission has defined seven benchmarks for Kyiv, including conditions to be met in the fight against corruption and judicial reforms. In an interim assessment in June, the Commission said two of the benchmarks had been completed and that "some progress" had been made on the other five.
The European executive is due to publish a report at the end of October on progress made by Ukraine and Moldova ​ and to decide whether to open accession negotiations before the EU27 take up the issue at a summit in Brussels in mid-December. Nevertheless, these negotiations may take some time before they lead to membership.
Five countries in the Western Balkans - Albania, Bosnia and Herzegovina, North Macedonia, Montenegro and Serbia - also have candidate status. Some have been negotiating for more than a decade. Negotiations with Turkey have been stalled for several years.
© PHOTO AFP
---
Related news