Denmark moves to ban Koran burning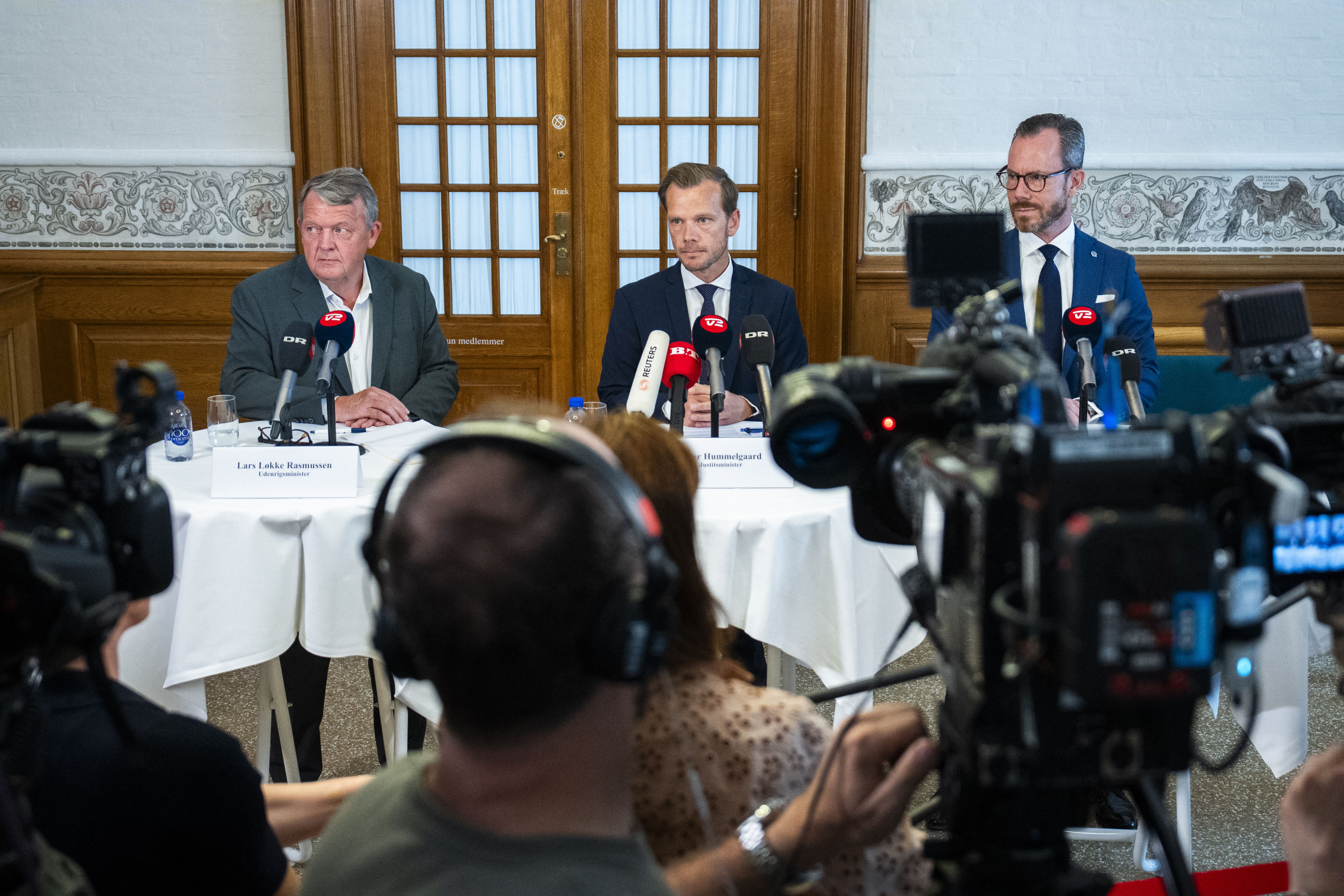 The Danish government introduced a bill on Friday to ban the burning of the Koran, following unrest over desecrations of Islam's holy book.
The law will "prohibit inappropriate treatment of objects of significant religious significance to a religious community", Justice minister Peter Hummelgaard told a press conference, specifying that this included burning or trampling such objects in public places.
Recent Koran burnings by anti-Islam activists in Denmark and Sweden have caused diplomatic tensions with a number of Muslim-majority countries. 
Protests against the burnings have also raised security concerns in both countries. On 17 August, Sweden raised its terror threat level from 3 to 4, citing among other things campaigns by Islamic extremists against the country.
Denmark's Foreign Affairs minister Lars Loekke Rasmussen, Justice minister Peter Hummelgaard and deputy prime minister Jakob Ellemann-Jensen present a bill to ban the burning of the Koran in Copenhagen on 25 August © MARTIN SYLVEST / RITZAU SCANPIX / AFP