China, migration and EU expansion: this was Von der Leyen's State of the Union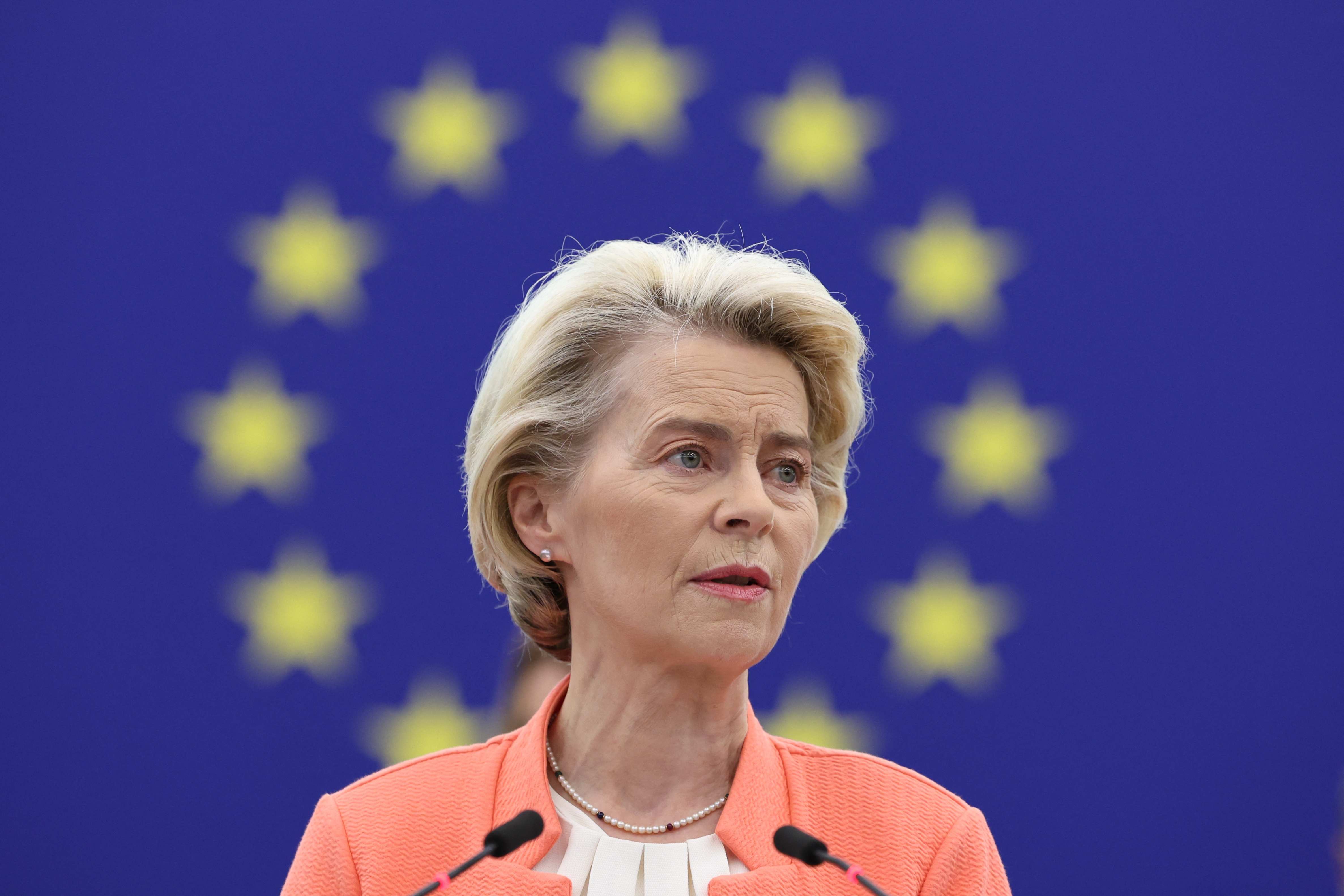 In the yearly State of the Union speech, Ursula von der Leyen looked back at the past four years of her first term as Commission president. But she also looked ahead to the last 300 days of the current legislature, addressing the many challenges the EU is facing.
First, Von der Leyen announced a significant development in the EU's trade policy: the launch of an anti-subsidy investigation into Chinese electric vehicles, citing concerns about unfair competition stemming from substantial government subsidies.
She emphasised the need to defend Europe against "unfair practices", stating that while Europe welcomes competition, it must not come at the expense of fair market dynamics.
All over the world, markets are being flooded by cheap electric vehicles produced in China, she said. "Their price is kept artificially low by huge government subsidies. And these are distorting our market. We don't accept this if it happens within Europe, but neither do we accept it if it comes from outside."
Migration pact
Von der Leyen also addressed the migration pact, which aims to establish a more effective and compassionate migration policy for the EU. She called on member states and the European Parliament to seize the "historic opportunity" and finalise the pact, which includes proposals for faster border procedures and compulsory solidarity among member states.
Furthermore, she discussed the controversial Tunisia deal, emphasising its benefits for the EU and Tunisia and advocating for similar agreements with other countries. On Tuesday, the agreement received widespread criticism from MEPs.
EU enlargement
Finally, she touched on EU enlargement, signalling that sweeping treaty changes were not necessary for new member states to join, and she affirmed the potential inclusion of several nations in the near future. She emphasised the EU's need to adapt to accommodate more member states effectively, hinting at potential changes in its structure, budget, and security guarantees.
European leaders will start that debate during the Belgian EU presidency in the first half of 2024. The Commission will then present its ideas on how the EU can continue to function with more than 30 member states. "It is the best investment in peace, security and prosperity for the whole continent," Von der Leyen said. "It is time for Europe to think big again and determine its own destiny."
© PHOTO FREDERICK FLORIN / AFP