Brussels stock exchange trading at lowest level in a decade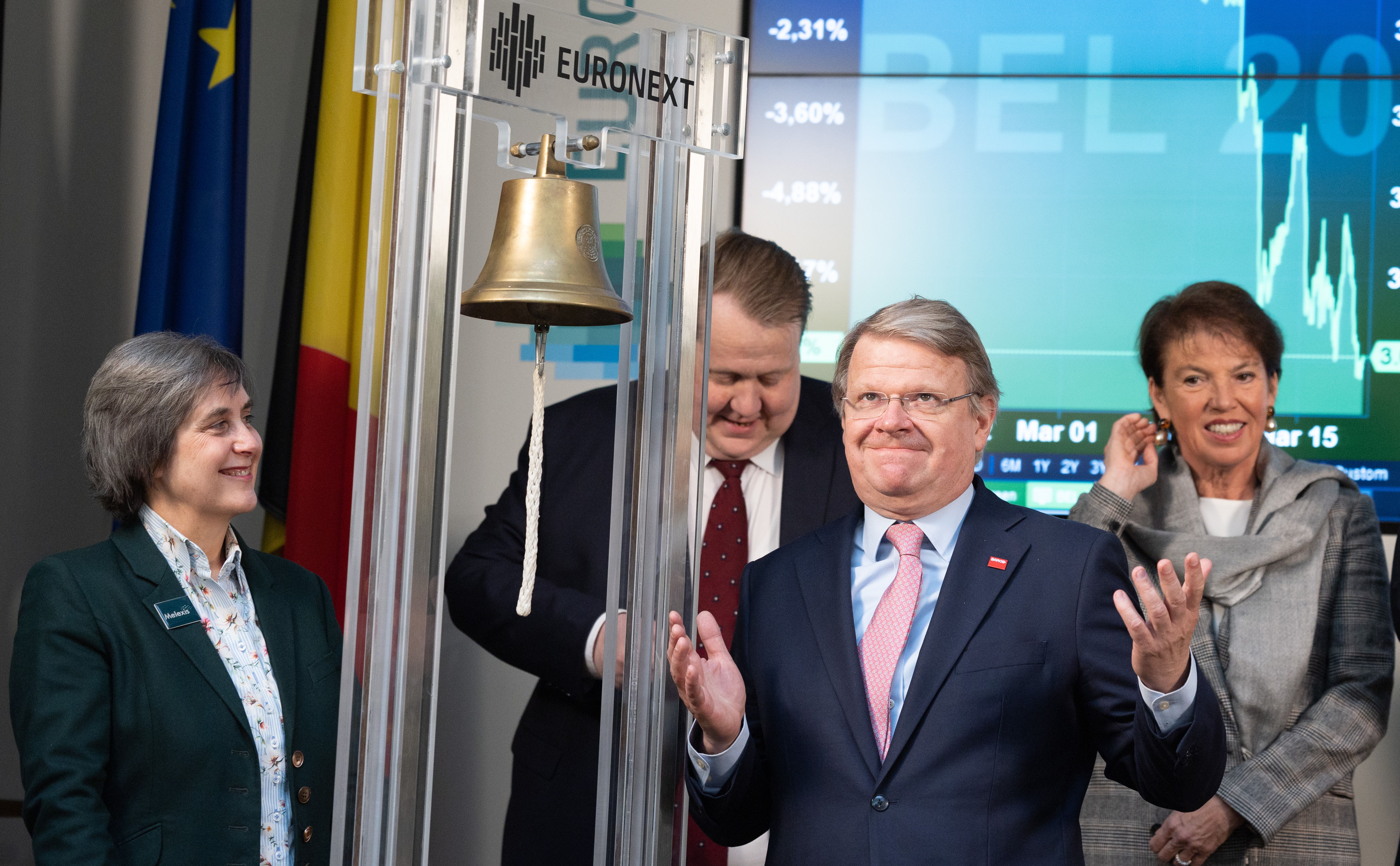 The Brussels Stock Exchange has had a difficult first half of the year, with the volume of shares traded falling to its lowest level in a decade. The wave of new retail investors who discovered the stock market during the Covid-19 crisis seems to be waning.
The first half of 2023 did not bring brighter days for stock markets. The Bel20, the benchmark index of the Brussels stock exchange, fell by another 4.3 per cent following a loss of more than 14 per cent in 2022. 
"Maybe the tipping point has been reached"
The total market capitalisation of companies listed on the Brussels stock exchange fell by 4 per cent to 304 billion euros. The shares of brewer AB InBev, the absolute heavyweight on the exchange, fell by almost 8 per cent, losing nearly 8 billion euros in market value, partly due to the Bud Light boycott in the United States. 
'Bizarre period'
Benoît van den Hove, CEO of Euronext Brussels, spoke of a "bizarre period" with skyrocketing interest rates and persistently high inflation leading to a cautious attitude among investors.
Stock market activity reflected this caution. Investors traded an average of 341 million euros daily, the lowest level since 2013. Trading was spread over almost 53,000 daily transactions, nearly 20,000 fewer than in 2022. The average amount per transaction did increase to 6,400 euros.
Waning hype
The changes reflect the end of a wave of retail investors discovering the stock market starting in early 2020. The surge of new investors doubled trading volumes, but retail investors often invest smaller amounts. With stock markets down for some time now, "the hype has died down a bit and retail volumes are back to pre-Covid 19 levels", Van den Hove said.
Van den Hove expects the situation to improve in the coming months, with stock market activity returning to normal levels. "Maybe the tipping point has been reached," he said.
Francoise Chombar, chair of Melexis, and Frank Donck, chair of Barco, ring the bell at the Brussels Stock Exchange in March 2023 © BELGA PHOTO BENOIT DOPPAGNE