Brussels rally draws 12,000 in support of Gaza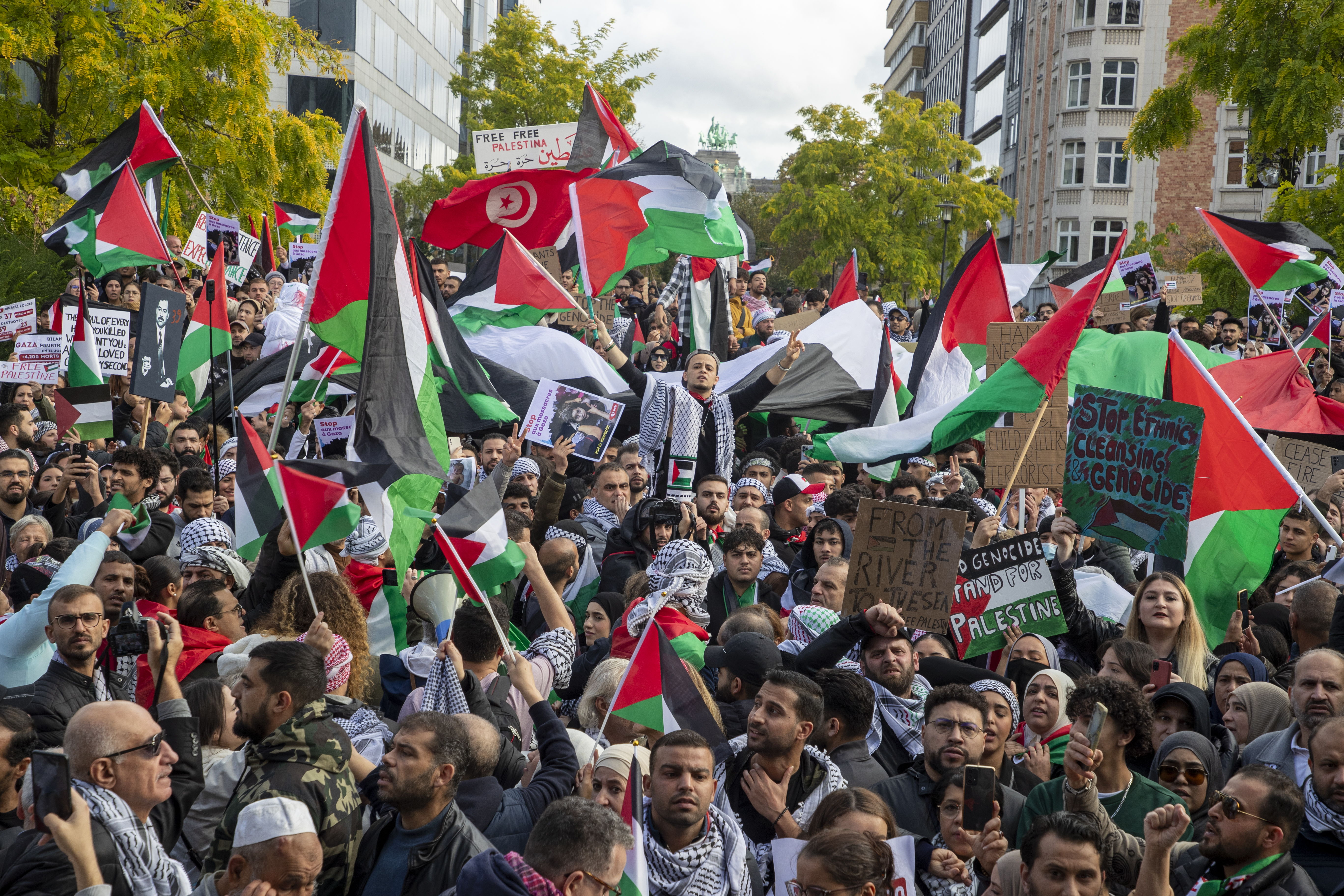 Some 12,000 people marched in the streets of Brussels on Sunday afternoon in support of Gaza residents. The demonstrators are demanding an end to violence against civilians in the Palestinian coastal strip.
The demonstrators call on the European Union to do everything possible to achieve a ceasefire in the Gaza Strip. In addition, residents there should be protected and given access to international aid, they say.
The protesters also want the EU to demand from Israel that the Gaza Strip cease being blocked and be reunited with the rest of the Palestinian territory. In addition, there should be political and financial support from Europe for the International Criminal Court to investigate the situation in Palestine.
The rally began at the Schuman roundabout at 14.00. The number of 12,000 participants is an estimate by police at the scene.
Since the large-scale surprise offensive by the Islamist Palestinian movement Hamas against the Israelis on 7 October, the Israeli army has been bombarding the Gaza Strip, ruled by Hamas , with retaliatory attacks. Gaza is densely populated, and thousands of civilians have been killed. Residents also remain deprived of water, electricity, food and fuel due to Israel's total siege of the area.
© BELGA PHOTO NICOLAS MAETERLINCK
---
Related news