Israeli-Palestinian conflict: Humanitarian aid to reach Gaza no earlier than Saturday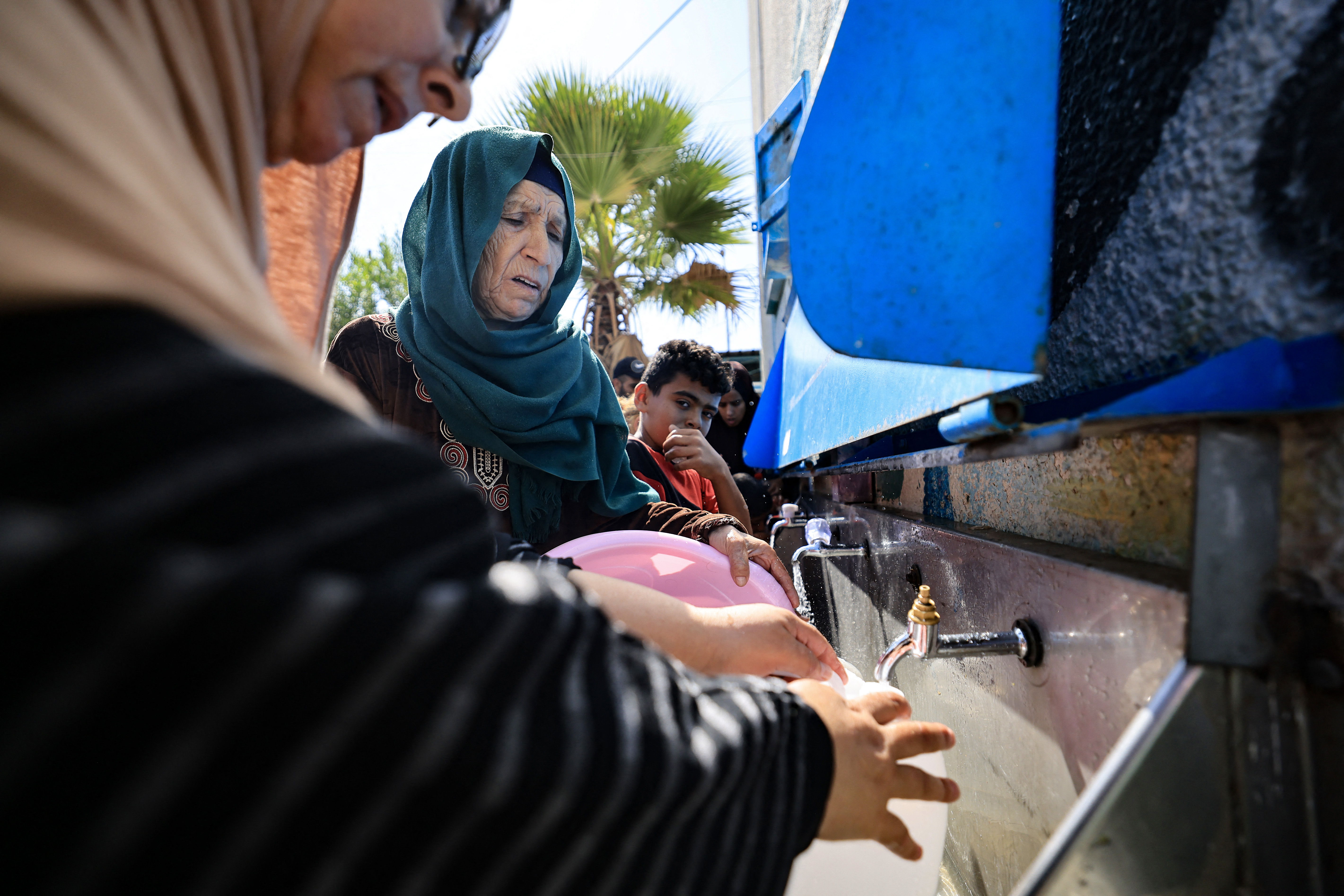 International humanitarian aid should be able to reach Gaza on Saturday, United Nations (UN) emergency relief coordinator Martin Griffiths said on Friday. The concrete blocks that Egypt had placed on its border with Gaza have now been removed, an Egyptian security source told the French news agency AFP. This suggests that humanitarian aid will soon be able to cross the border.
Griffiths and UN Secretary-General Antonio Guterres are negotiating with the local authorities in Egypt. "We are in detailed and advanced negotiations with all parties to ensure that an aid operation can begin in Gaza as soon as possible," said Griffiths, speaking through a spokesman for the UN Office for the Coordination of Humanitarian Affairs (OCHA) in Geneva, Switzerland.
It has been two weeks since the radical Islamist movement Hamas launched a surprise attack from Gaza on Israel, which responded with sustained air strikes. Since then, some 2.4 million Gazans, half of them children, have been on the brink of disaster as Israel has cut off access to water, electricity and fuel. Food supplies will soon be completely exhausted.
Israeli borders stay closed
Meanwhile, Israel formally refuses to open its border crossings with Gaza. However, the US has managed to persuade Israeli PM Benjamin Netanyahu to allow humanitarian aid into Gaza from Egypt through the Rafah crossing. It is the only crossing not controlled by Israel.
In recent days, planes from around the world have attempted to deliver medical and food aid to Gaza, but none have been able to reach the Strip. According to Palestinian officials, nearly 3,800 Palestinians, including 1,500 children, have been killed in Israeli air strikes in Gaza since the start of the war. More than 12,000 have been wounded.
Belgians in Lebanon
Meanwhile, Belgium is advising its citizens to leave Lebanon. It is also advisable not to travel to the country, the office of Defence Minister Ludivine Dedonder (PS) said on Friday.
Other countries have already taken similar measures. On Thursday, the United States, the United Kingdom and Germany urged their citizens to leave the country while commercial flights were still available. Saudi Arabia did the same on Wednesday, and Canada appealed similarly on Tuesday.
© AFP
Related News